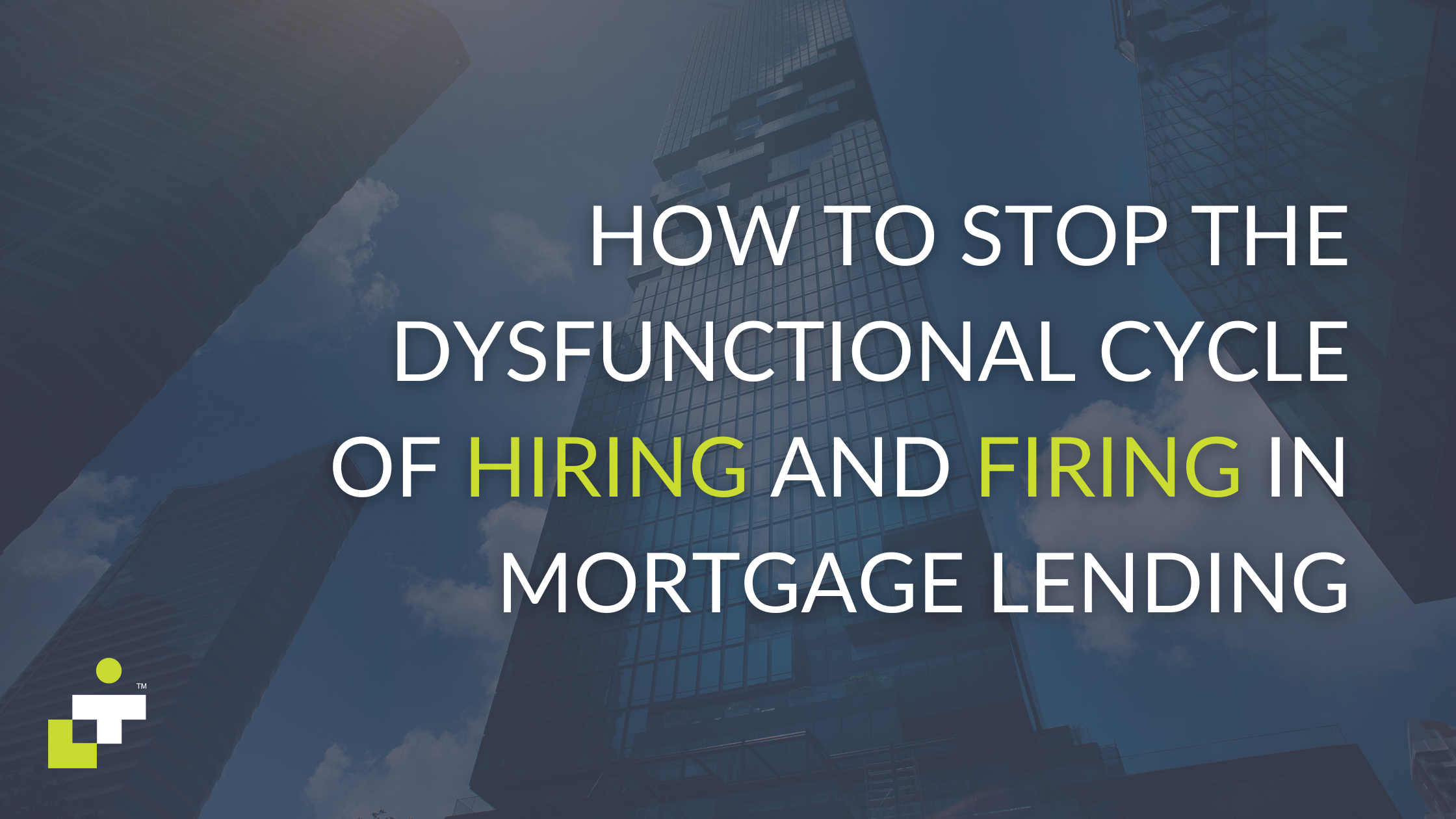 If you are a mortgage lender, you know how challenging and costly it can be to hire, train, and retain your staff. The mortgage industry is volatile and competitive, and you need to constantly adapt to changing market conditions, customer expectations, and regulatory requirements. You also need to maintain a high level of quality, efficiency, and compliance in your mortgage origination process.
But how do you manage your human resources effectively in such a dynamic environment? How do you avoid the vicious cycle of hiring and firing that can hurt your bottom line, your reputation, and your morale?
That's what we discussed in our recent webinar, featuring Brett Brumley – the CEO of Lender Toolkit, Blake Boyer – CMO of Mortgage Advisor Tools, Alayna Gardner – Director of Sales and Marketing for Lodestar Software Solutions, and Roy George – President of MOR Lending. They shared their insights and experiences on how to leverage technology to break the dysfunctional cycle of hiring and firing in mortgage lending.
In this webinar, you will learn:
The challenges and costs of hiring, training, and retaining staff in a volatile and competitive market.
The impact of high turnover and low productivity on customer satisfaction, compliance, and profitability.
The benefits of using AI and automation to streamline and optimize mortgage workflows, such as income calculation, underwriting, and closing.
The features and advantages of Lender Toolkit's Prism and AI Underwriter solutions, which can help lenders achieve faster, more accurate, and more compliant results.
The best practices and tips for implementing and adopting AI and automation in mortgage lending.
Don't miss this opportunity to learn from the best and discover how Lender Toolkit can help you stop the dysfunctional cycle of hiring and firing in mortgage lending.
Watch the webinar recording below: