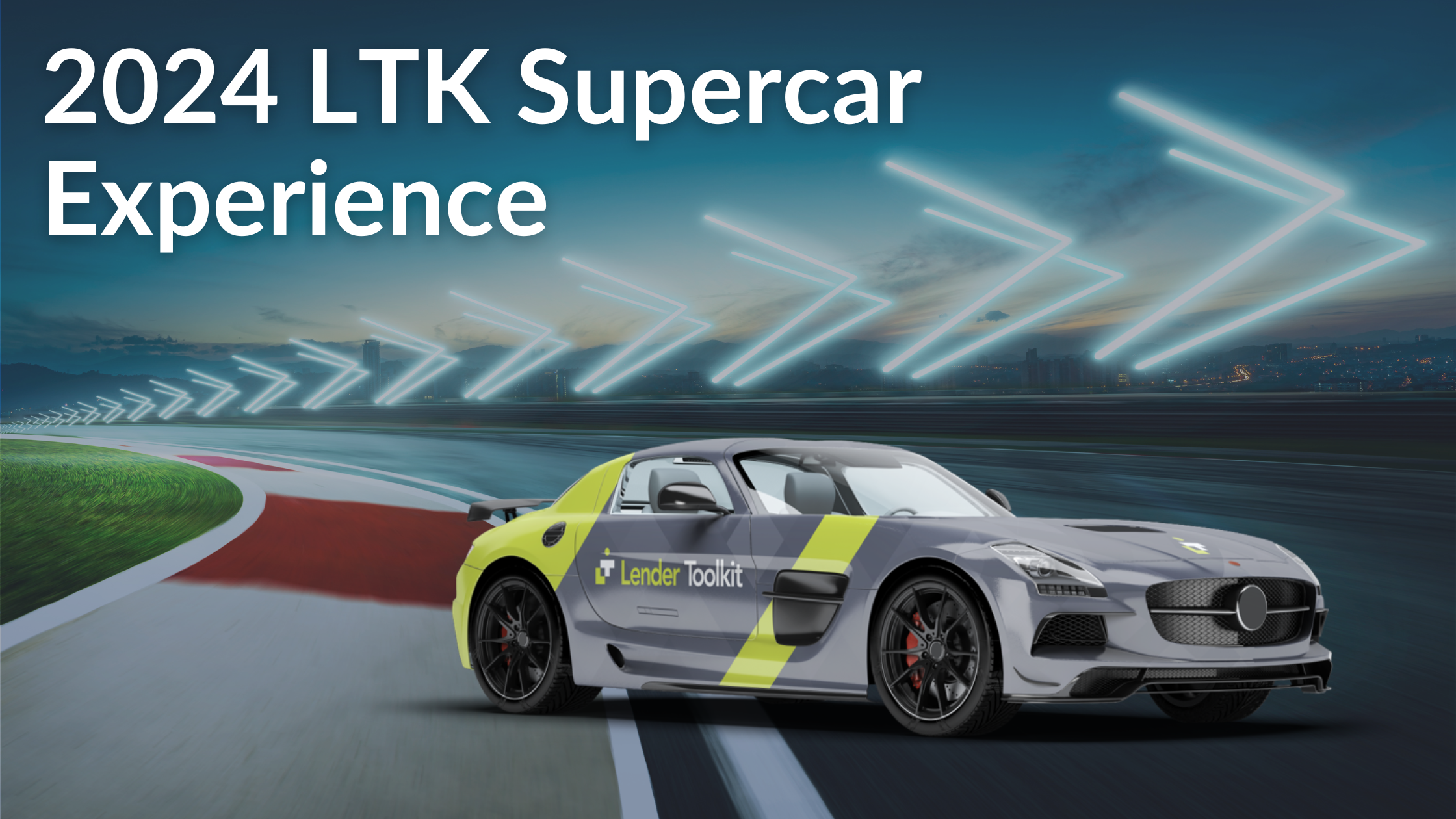 We have exciting news! We are now accepting sponsors for the 2024 Lender Toolkit Supercar Experience in Las Vegas! Join us in hosting the most exhilarating driving experience for the 3rd year running. Let's kick off the 2024 ICE Experience with the thrill of a lifetime, one that you and your invitees are sure to remember for years to come. Last year's event is still being talked about!
The event will take place right before the kickoff of the annual ICE Experience conference, on March 18th, 2024 from 12:30 PM – 4:30 PM.
Kicking off the event with style, attendees will be picked up by Lender Toolkit limos at the Wynn and dropped off at the racetrack to drive the Exotics Racing Supercar of their choosing. There will also be a networking reception overlooking the track for those who are just there to spectate and enjoy and for folks when they're done driving. Each sponsor will have the opportunity to network with decision makers in the mortgage industry.
With three different sponsorship levels, you can choose the one that best fits your needs and budget. Check them out below.
Interested in taking part in this one of a kind event? Reach out to kendyl@lendertoolkit.com with the sponsorship tier you're interested in and we'll get you signed up. But act quickly, early bird pricing ends September 29th!
We look forward to working with you in hosting the 2024 Lender Toolkit Supercar Experience. You might recognize some of last year's drivers below. Which supercar will you choose? Check out some options from last year below.