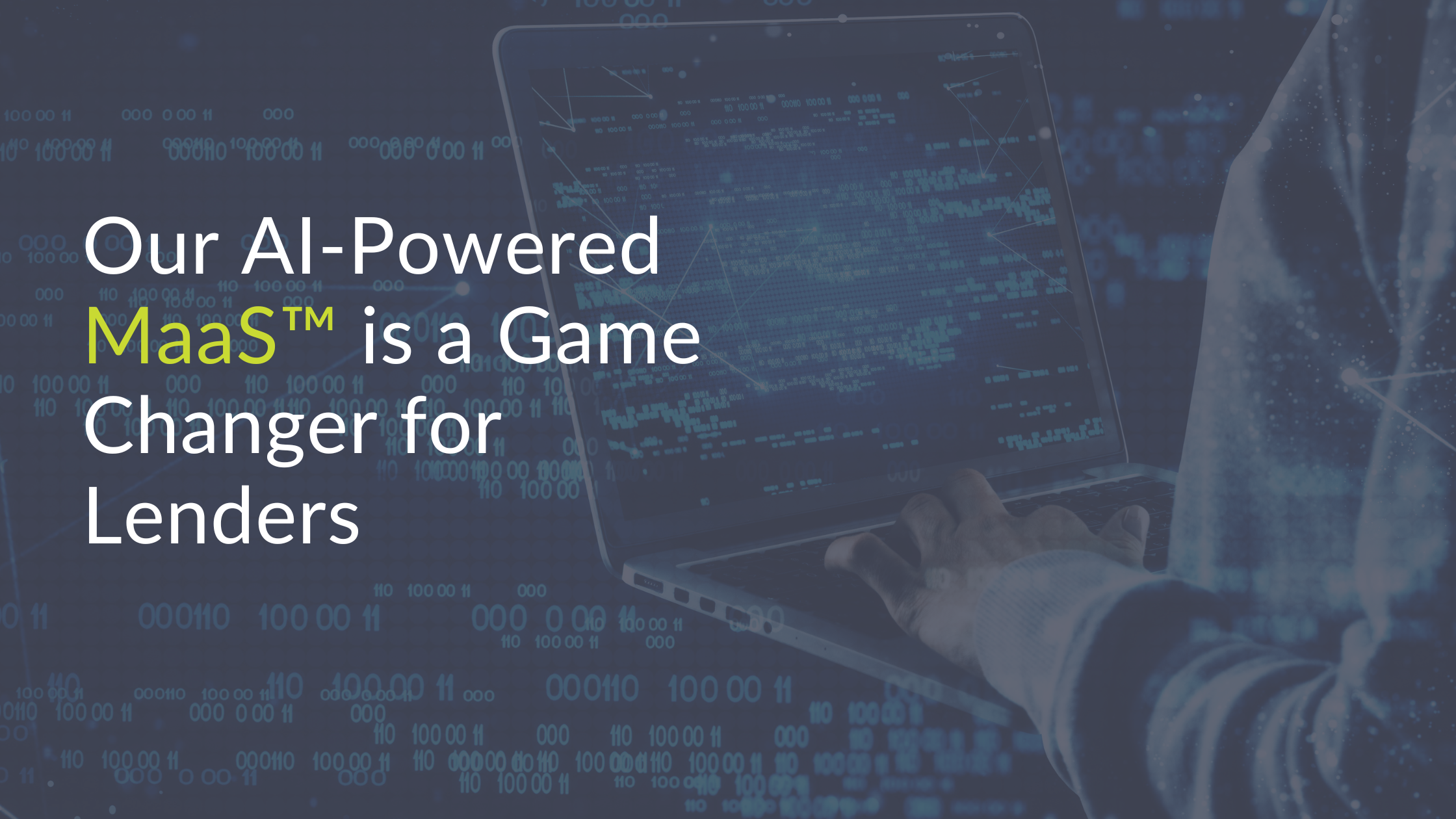 Artificial intelligence (AI) is revolutionizing the mortgage industry by enhancing the customer experience, automating routine tasks, providing predictive analytics, improving risk assessment, and optimizing processes.
At Lender Toolkit, we are proud to offer our AI-powered Mortgage as a Service (MaaS™️️) platform that leverages the latest technologies to help lenders streamline their operations, reduce costs, and increase efficiency. 
What is Mortgage Automation as a Service? 
MaaS, Mortgage Automation As a Service, is a cloud-based platform that provides end-to-end mortgage automation solutions for lenders of all sizes. MaaS️ integrates with Encompass® and data sources to deliver a seamless and secure workflow that covers every stage of the mortgage lifecycle. Lender Toolkit's MaaS solution provides point-of-sale loan approval, automated disclosure sending, automated underwriting, automated post-closing, and investor delivery. These tedious, time-consuming tasks are now replaced with automation to allow for a more accurate and efficient loan process from start to finish.
What are the benefits of MaaS?
MaaS offers several benefits for lenders, such as:
– Reduced operating costs: MaaS eliminates manual tasks and errors by automating data analysis, underwriting, and compliance.
– Enhanced risk assessment: MaaS️ analyzes data from internal and external sources to help lenders make better underwriting decisions and reduce the risk of loan defaults.
– Increased efficiency: MaaS️ optimizes the mortgage lending process by reducing cycle times and increasing productivity. MaaS also enables lenders to handle more volume and scale their business without compromising quality or service..
What are some of the MaaS products?
MaaS offers a range of products that cater to various aspects of the mortgage lending process. Some of them are:
– AI Underwriter™: A powerful tool that uses machine learning to automate underwriting decisions based on your own rules and guidelines. AI Underwriter can handle complex scenarios, exceptions and conditions with ease and accuracy. 
– Prism: A comprehensive income solution that uses AI to verify income sources, calculate income amounts, and analyze income stability. Prism reduces manual work, improves accuracy and consistency, and enhances borrower confidence. 
– Disclosure Automation: A solution that automates the generation, delivery and tracking of disclosure documents for your borrowers. Disclosure Automation ensures compliance with federal and state regulations, reduces errors, and delays, and improves customer satisfaction. 
–Post Close Automation: A solution that automates tedious tasks of MERS Registration, UFMIP remittance to FHA, TOS/TOB requirements, and UCD (Uniform Closing Dataset). 
–Investor Delivery: Automatically generates the documents necessary for the investor and automatically delivers the closed loan file to the investor for funding without the need for human intervention.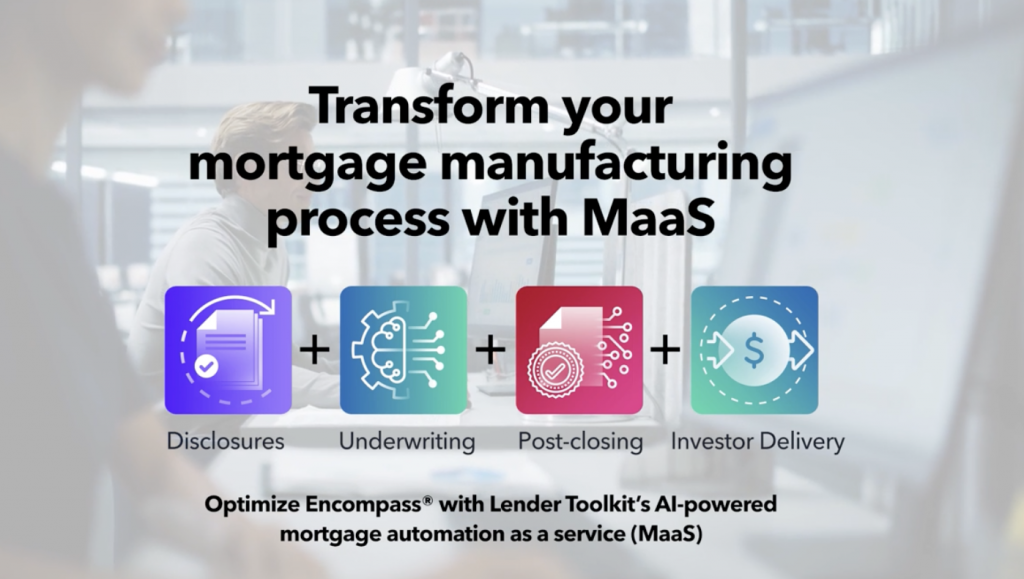 How can you get started with MaaS?
If you are interested in learning more about how MaaS can transform your mortgage lending business, reach out for a free demo. We will show you how MaaS works and how it can help you achieve your goals. 
MaaS is the future of mortgage lending. Do not miss this opportunity to power up your business with AI-powered mortgage automation. Contact us today at sales@lendertoolkit.com.