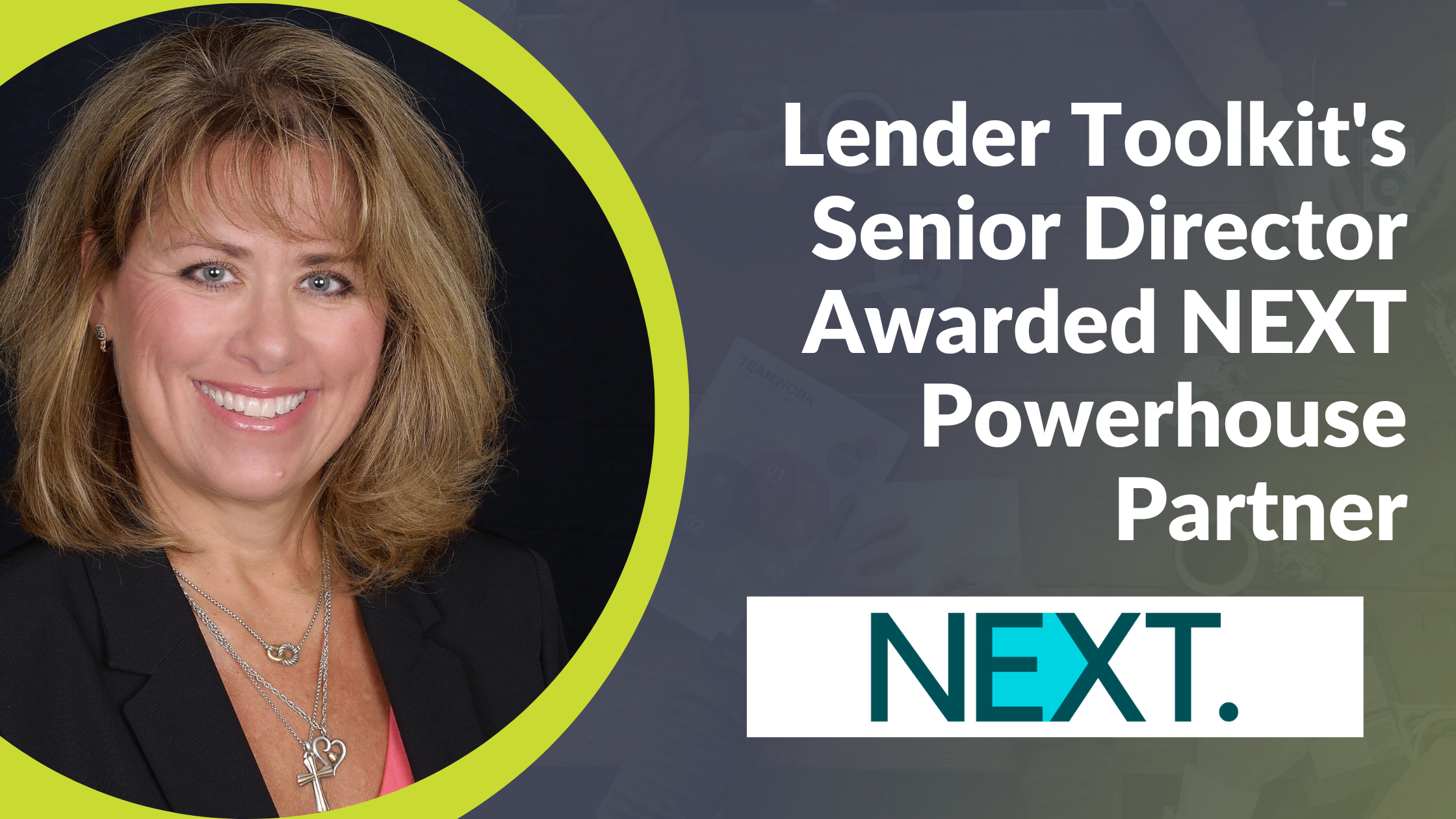 Over a career spanning nearly 30 years, Tammi Alexander, senior director of mortgage technology at Lender Toolkit, has been a staunch advocate of women in the mortgage industry, helping many women navigate their own career paths. For example, Tammi mentored a woman colleague—who did not even directly report to her—and helped her earn a promotion to a new role.
Prior to Lender Toolkit, Tammi held leadership roles at GMFS Mortgage, Guardian Mortgage and BB&T Bank, where she built a reputation for connecting seamlessly with CEOs and administrators alike. At Lender Toolkit, her Prosci Change Management training and industry experience led to several strategic initiatives that have helped fuel the company's success as a leading provider of AI-powered automated mortgage technology solutions. In fact, Tammi represented Lender Toolkit at the Inc. 5000 Conference after the company made the Inc. 5000 list of the fastest-growing companies.
"Tammi's deep mortgage industry experience and her expertise in Software-as-a-Service (SaaS), commercial lending, operations, leadership and change management make her vital to the success of Lender Toolkit and our clients," says CEO Brett Brumley. "Additionally, she is more than generous when sharing her time and knowledge with co-workers, industry colleagues and our stakeholders. She sets the standard for women in our industry."
An active participant in International Women's Day events, Tammi is also committed to the wellness of all employees. She recently earned a certificate in Mindfulness-Based Stress Reduction from Mindful Leader and plays an important role in the wellness initiatives at Lender Toolkit.
All of this and more has led to her being awarded a #NEXTPowerhouse Partner Award, honoring women & their allies in housing. We're so proud of Tammi and all her accomplishments. Lender Toolkit is a much better place with her expertise and commitment to innovation in mortgage technology. Congratulations, Tammi!