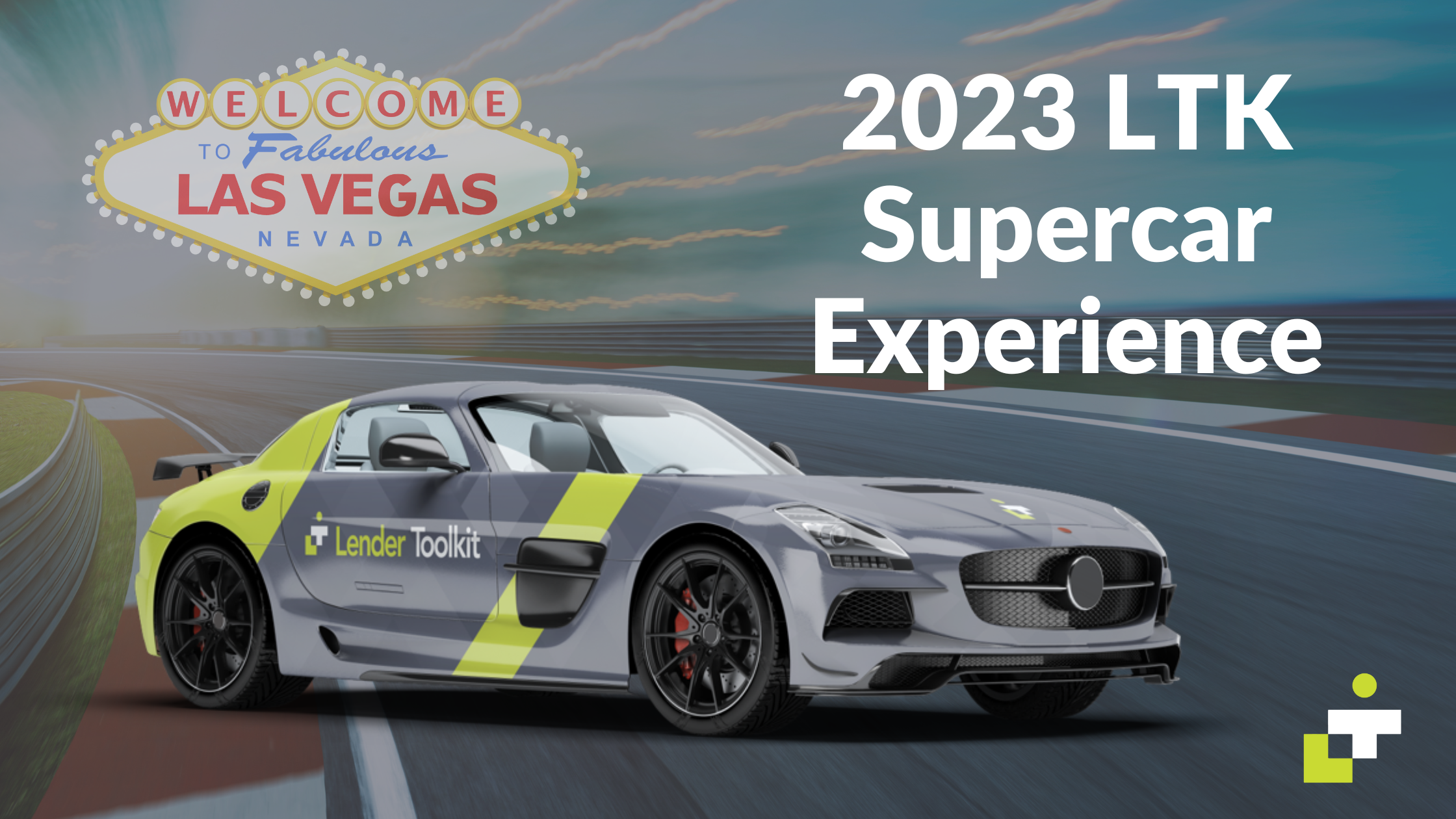 The Lender Toolkit Supercar Experience was a thrill ride to remember! We had the incredible opportunity to drive some of the fastest exotic cars in the world, surrounded by some of the brightest minds in the mortgage industry.
If you were able to make it, we wanted to say THANK YOU for joining us at the Las Vegas Motor Speedway in Las Vegas. A big shout out to all the drivers and spectators who made this high-octane event a total blast, including our VIP drivers, Rob Chrisman and Kevin Peranio!
A special thanks goes to our awesome sponsors Reggora, Lenders One, Lodestar, KPMG, and Connector by Velma, for supporting us and helping make the Supercar Experience a great success.
And if you missed out on this epic networking and branding opportunity, don't fret – we've got you covered. We are putting together sponsorship opportunities for our 2024 Supercar Experience. If you are interested in being notified when we release details of the 2024 sponsorships, reach out to sales@lendertoolkit.com to get on the list.
Thanks again for being a part of our 2023 Supercar Experience. We hope you enjoyed it and hope to see you again next year!