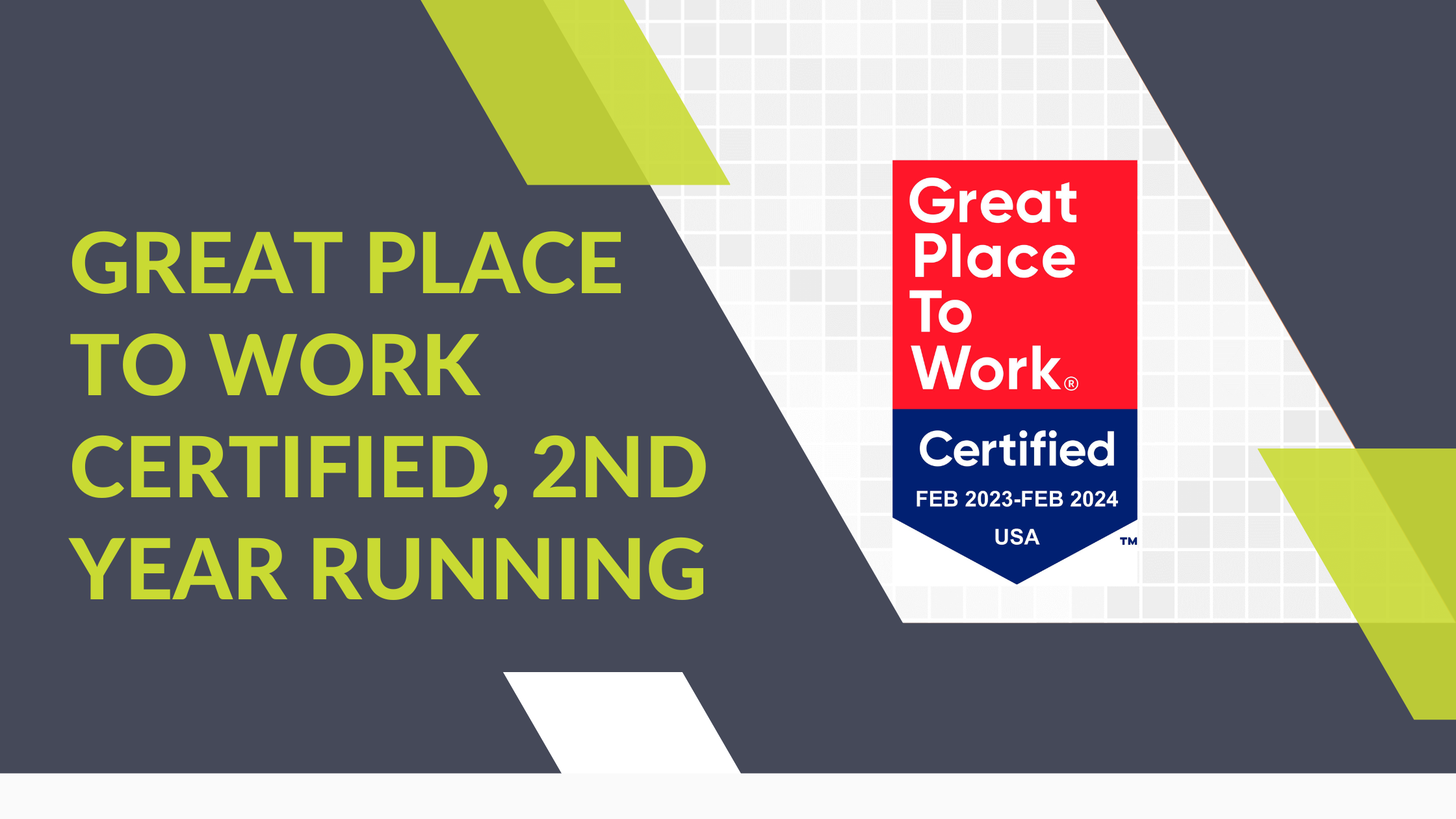 Don't just take our word for it, LTK is a Great Place to Work.
Lender Toolkit is proud to be Certified™ by Great Place to Work® for the 2nd year in a row. The prestigious award is based entirely on what current employees say about their experience working at Lender Toolkit. This year, 92% of employees said it's a great place to work – 35 points higher than the average U.S. company, which comes in around 57%.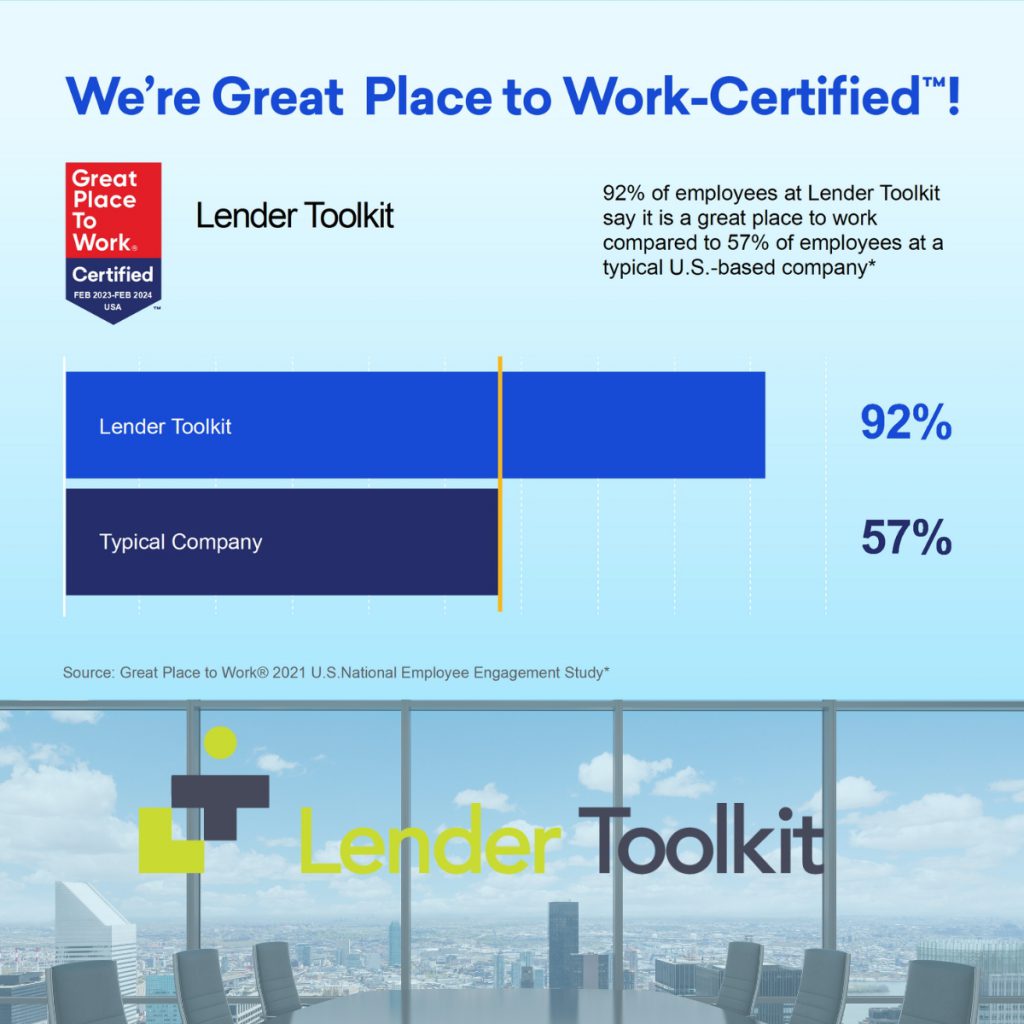 Great Place to Work® is the global authority on workplace culture, employee experience, and the leadership behaviors proven to deliver market-leading revenue, employee retention and increased innovation.
"Great Place to Work Certification™ isn't something that comes easily – it takes ongoing dedication to the employee experience," said Sarah Lewis-Kulin, vice president of global recognition at Great Place to Work. "It's the only official recognition determined by employees' real-time reports of their company culture. Earning this designation means that Lender Toolkit is one of the best companies to work for in the country."
"Creating a workplace where employees are valued and supported in a way that allows them to be their best, most innovative selves has always been my goal." said CEO Brett Brumley. "We owe our continued success to the team of wizards at Lender Toolkit, who make magic happen every day through our technology."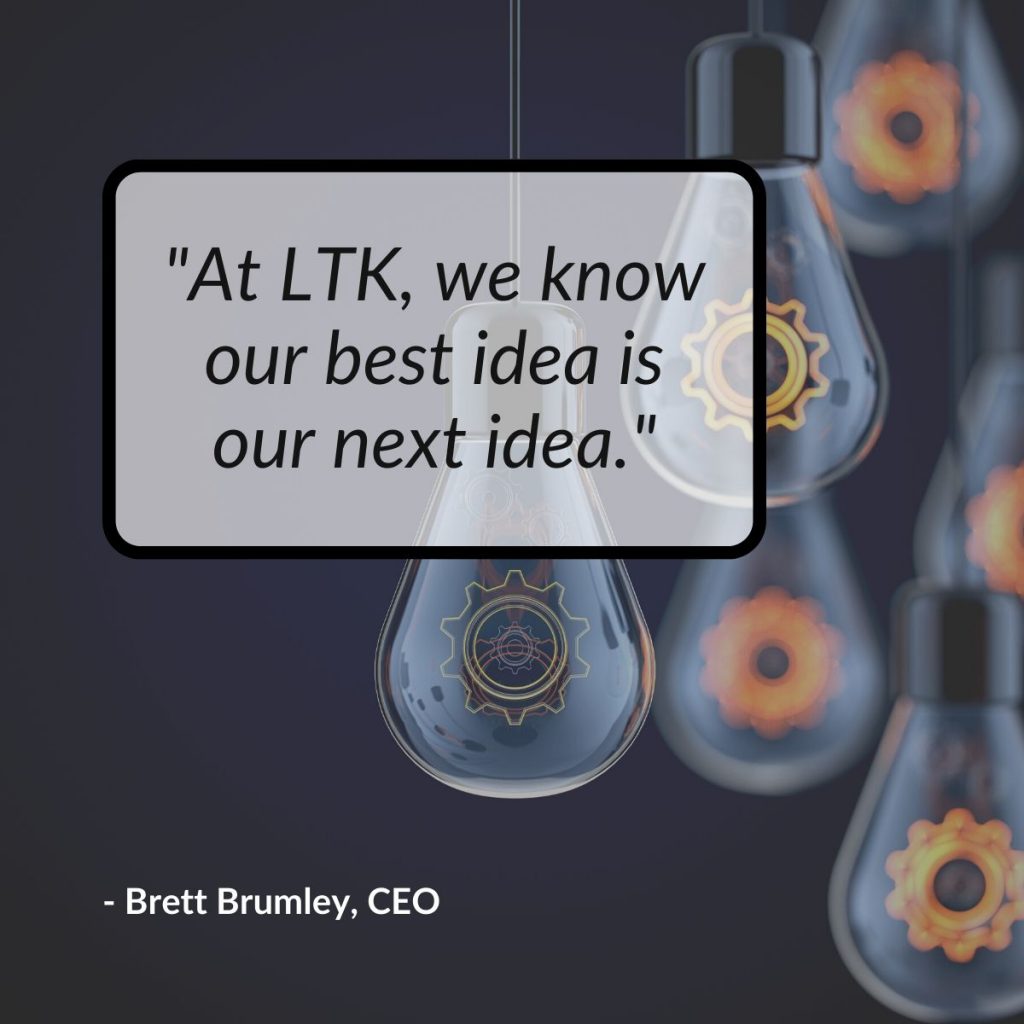 WE'RE HIRING!
At Lender Toolkit, we started 2021 with just over 20 employees, and began 2023 with just under 40. We work very hard to continue this trend of growth and make it our mission to not only attract but retain the very best talent available. In order to do that, Lender Toolkit has offered desirable remote working conditions since our inception in 2015. We found that this has a positive impact on our employees' work life balance, and greatly reduces the environmental impact of the resources that would be spent with our workforce on the road, multiple offices, large headquarters, etc.
We have a strong cultural focus on team building, and personal growth. We do this through Mindfulness and Wellness: Company Fitness Challenges, healthy cooking recipes, demonstrations, and practical support. Not only are we offering the positions that cater to the current business landscape, we use the opportunity of employment to enrich the people that work for us, professionally and personally. In addition to creating opportunities to come together in wellness, we promote a sense of community with team building retreats, conferences, photo sharing, book club, and virtual happy hours. When Lender Toolkit hires a new employee, we want our culture as a company to enrich their professional and personal lives to create an impact on more than their paycheck. By promoting a culture of personal and professional wellness and camaraderie, LTK is on a mission to flood the mortgage and technology industries with happy and successful people!
According to Great Place to Work research, job seekers are 4.5 times more likely to find a great boss at a Certified great workplace. Additionally, employees at Certified workplaces are 93% more likely to look forward to coming to work, and are twice as likely to be paid fairly, earn a fair share of the company's profits and have a fair chance at promotion.
Looking to grow your career at a company that puts its people first? Visit our careers page and on Linkedin.
About Lender Toolkit
Lender Toolkit is a software company in the mortgage space, focused on leading the Digital Mortgage Revolution. Our tools allow mortgage lenders, their employees, and their borrowers to have the best possible experience when doing business by making the process more efficient and accurate in significantly less time. Our software plug ins, add ons, and programs run in tandem alongside large LOS systems, allowing for customization and automation of previously manual, detailed, and time consuming tasks. The Digital Mortgage Revolution means that Lender Toolkit is changing antiquated practices with automation technology that is bringing mortgage lending into the future.
About Great Place to Work Certification™
Great Place to Work® Certification™ is the most definitive "employer-of-choice" recognition that companies aspire to achieve. It is the only recognition based entirely on what employees report about their workplace experience – specifically, how consistently they experience a high-trust workplace. Great Place to Work Certification is recognized worldwide by employees and employers alike and is the global benchmark for identifying and recognizing outstanding employee experience. Every year, more than 10,000 companies across 60 countries apply to get Great Place to Work-Certified.
About Great Place to Work®
Great Place to Work® is the global authority on workplace culture. Since 1992, they have surveyed more than 100 million employees worldwide and used those deep insights to define what makes a great workplace: trust. Their employee survey platform empowers leaders with the feedback, real-time reporting and insights they need to make data-driven people decisions. Everything they do is driven by the mission to build a better world by helping every organization become a great place to work For All™.
Learn more at greatplacetowork.com and on LinkedIn.