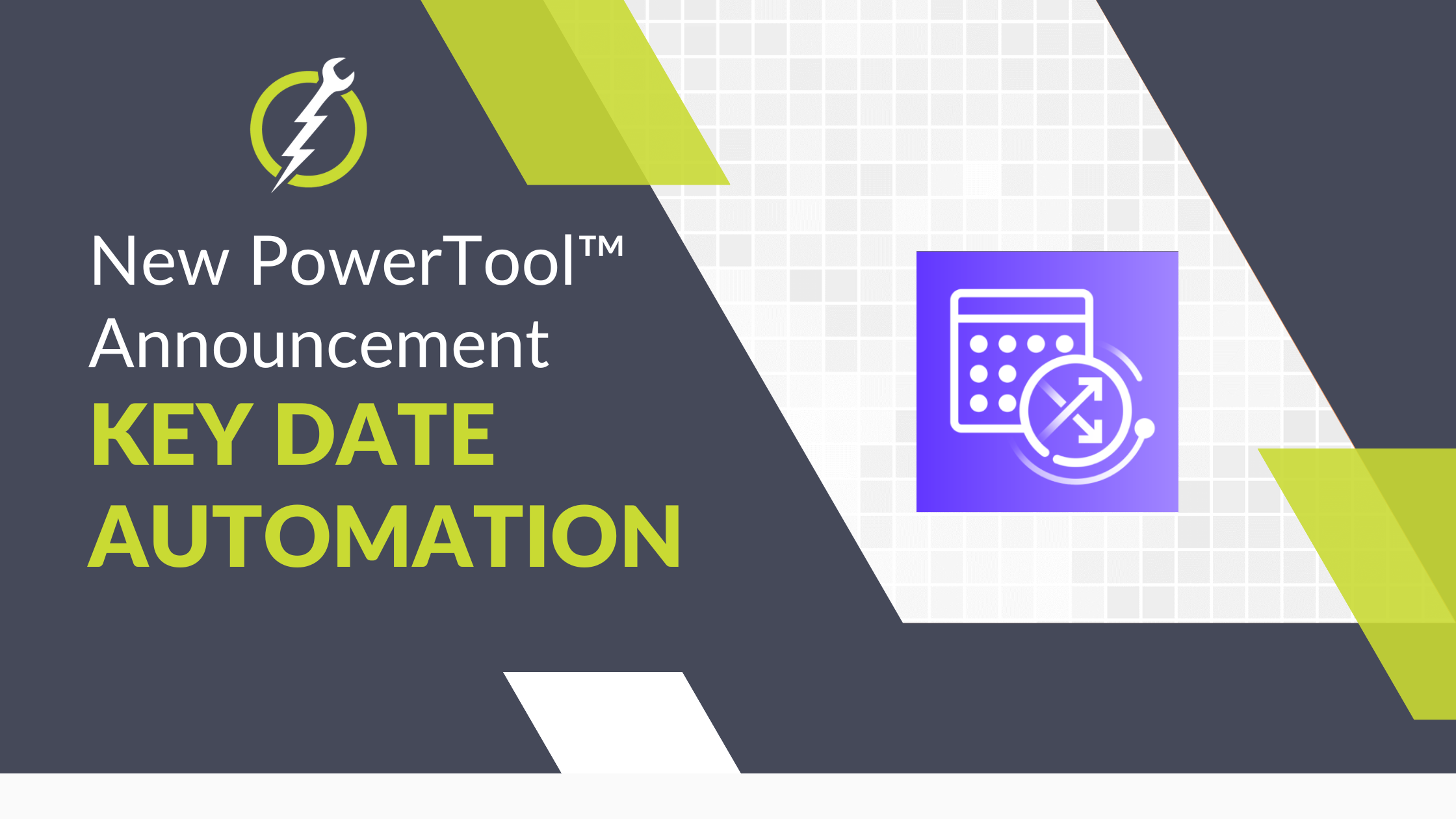 We are thrilled to announce that our newest Optimized tier PowerTool™, Key Date Automation, will be released tonight at 11PM EST.
BENEFITS AT A GLANCE
Improves data integrity.
Reduces user time in the loan updating disclosure dates.
Compliance reporting and reviews are more efficient.
Each date can be individually enabled or disabled.
The The Key Date Automation PowerTool™ automates the population of "Other Tracking" dates in Disclosure Tracking. Administrators can configure the Tool to link Disclosure Tracking dates to the eFolder disclosure documents. When the disclosure process uploads the image to the eFolder, the Tool updates the Disclosure Tracking date.
Key Date Automation PowerTool™ Solution Features:
Automate the completion of "Other" disclosure tracking dates based on documents being added to the eFolder.
Map disclosure dates to specific eFolder Documents.
Set fields that will trigger the disclosure date automation.
No additional user action is needed to trigger the update.
Optionally enable or disable individual date fields for updating.
Configuration screen included in the PowerTool Console.
Support is provided to Encompass® Administrators through the LTK Help Desk.
If you'd like to learn more about our PowerTools, pre-built solutions to customize your digital mortgage experience click here.