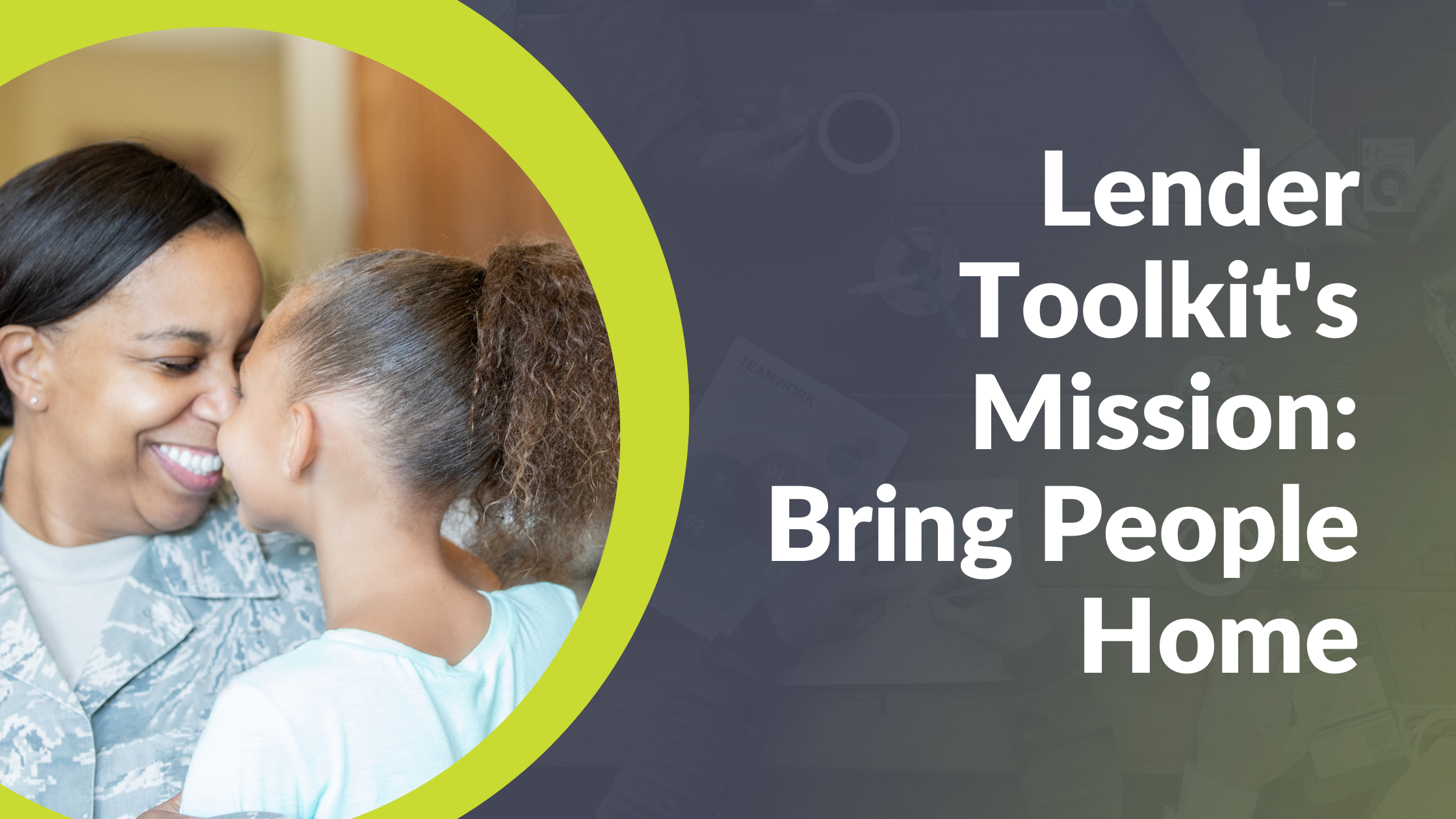 Keeping "Home" at the forefront of our business, and minds at LTK.
Lender Toolkit is a software company in the mortgage industry dedicated to helping lenders make it as efficient as possible to get Americans into a new home. In that vein, 'HOME' is a concept we take very seriously and keep close to our hearts and mission. Our company's products and services are designed for the purpose of making the process as efficient, and accurate for the lender, while providing an easy and smooth homebuying process for the homeowner.
What does that mean to the average person? It means Lender Toolkit is handling the systems that make it possible for people to be homeowners. When we talk about our mission, we always remember the reason the mortgage industry exists – to get people home.
It was easy for our mission to lead us to the Wounded Warrior Project, an organization that was created for the purpose of getting our troops home. Collectively, we share the same home from sea to shining sea. There is no cause more noble than pledging service to the safety and prosperity of our country, our home. The Wounded Warrior Project provides homes, accommodations needed due to injury, job training and placement opportunities, family support, and a range of resources covering a myriad of possible needs.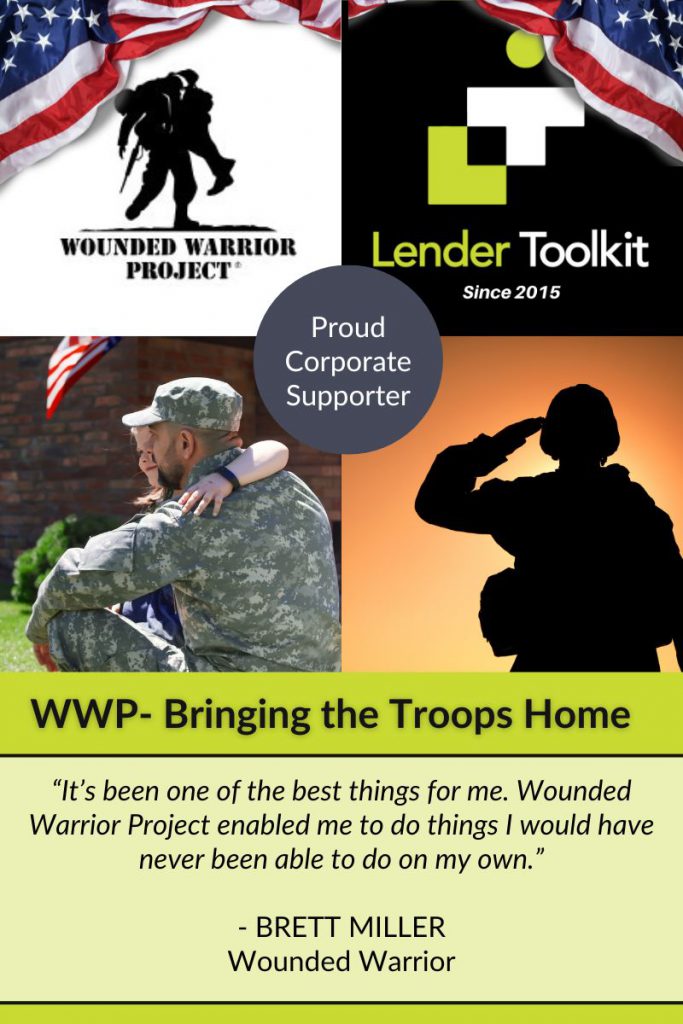 As a Corporate sponsor for WWP, we donated over $5,000 directly from our employees, CEO, and company to support the men and women returning home as different people than they were. At LTK we are so proud to be even a small part of this incredible operation. Thank you to all our employees who donated, supported the fundraising on social media, or spread the word about WWP and their work.
As we enter a new year of new beginnings, we will continue to support WWP, and encourage others to learn more about supporting our troops. At Lender Toolkit we look forward to expanding our charitable reach to more organizations that are in line with our mission to get people home and express our gratitude and reverence for all that do the same!