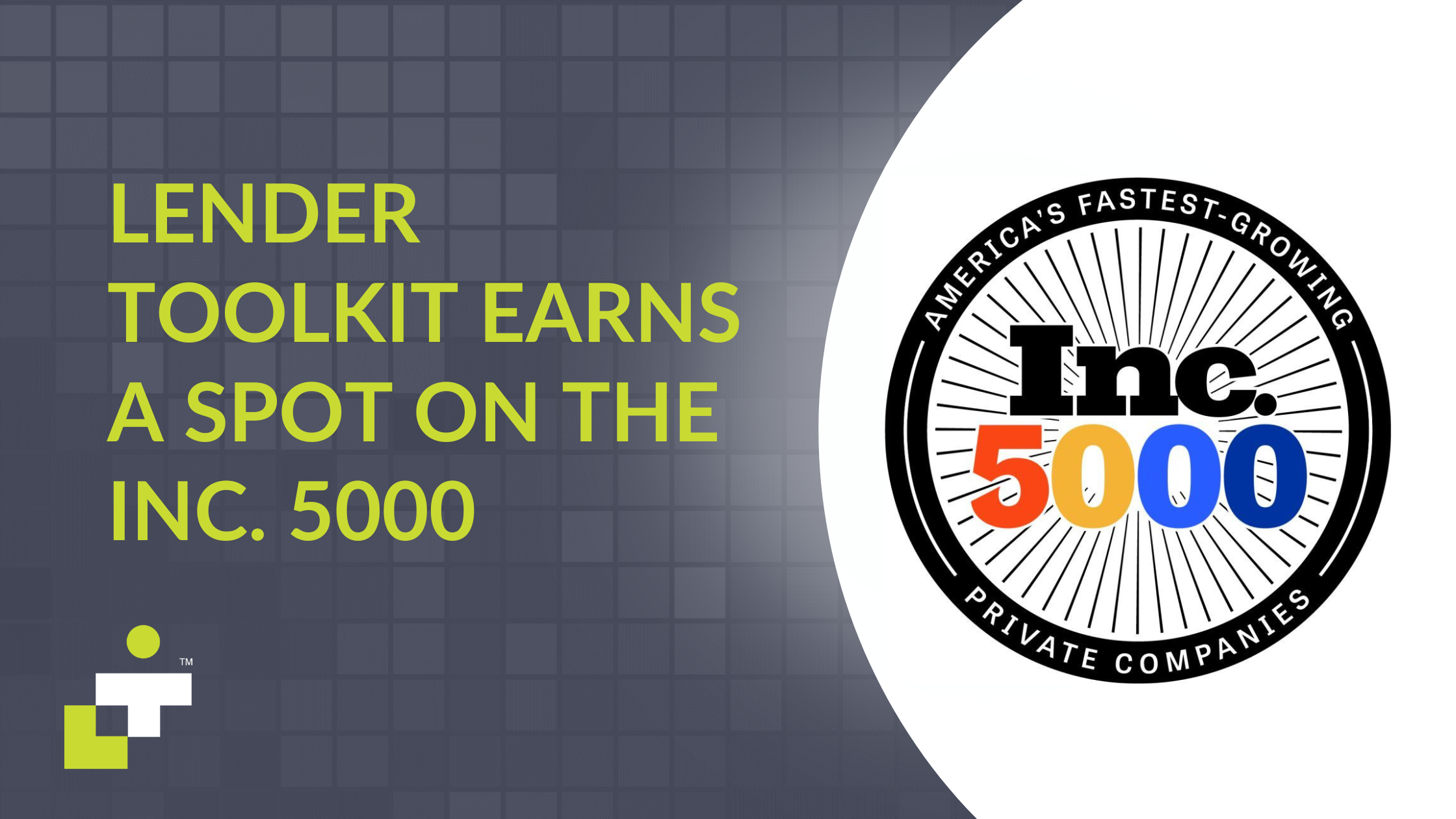 In unprecedented times for the industry, Lender Toolkit is rocketing towards new heights and celebrating achievements over the last two years.
As a company we have been committed to one thing above all others, and that is innovation. Lender Toolkit is marching foward and setting the standard for the way technology can be applied to mortgage lending to push our industry into the future. Remaining on the cutting edge of what is possible has not only launched us into a new realm of how business is done, but also set our company on a trajectory with higher sights than even we could have pictured.
Lender Toolkit is immensely proud and honored to be ranked #1919 on the INC 5000 list of fastest growing "Companies Winning in a Time of Change–And Achieving Spectacular Growth" for 2022. We will continue to create spectacular software that changes the world of business, and we are so humbly grateful to be recognized in this way. Our success is always due to our vision and the way that vision is brought to life by dedicated, passionate employees. As we accept this award, we are simultaneously buckling our seatbelts for the next part of this wild ride.
Thank you to INC 5000, to our partners and clients, to our leaders and employees, and to the "American ingenuity and resiliance" that has allowed us to stand out, and stand proudly by the work we do.