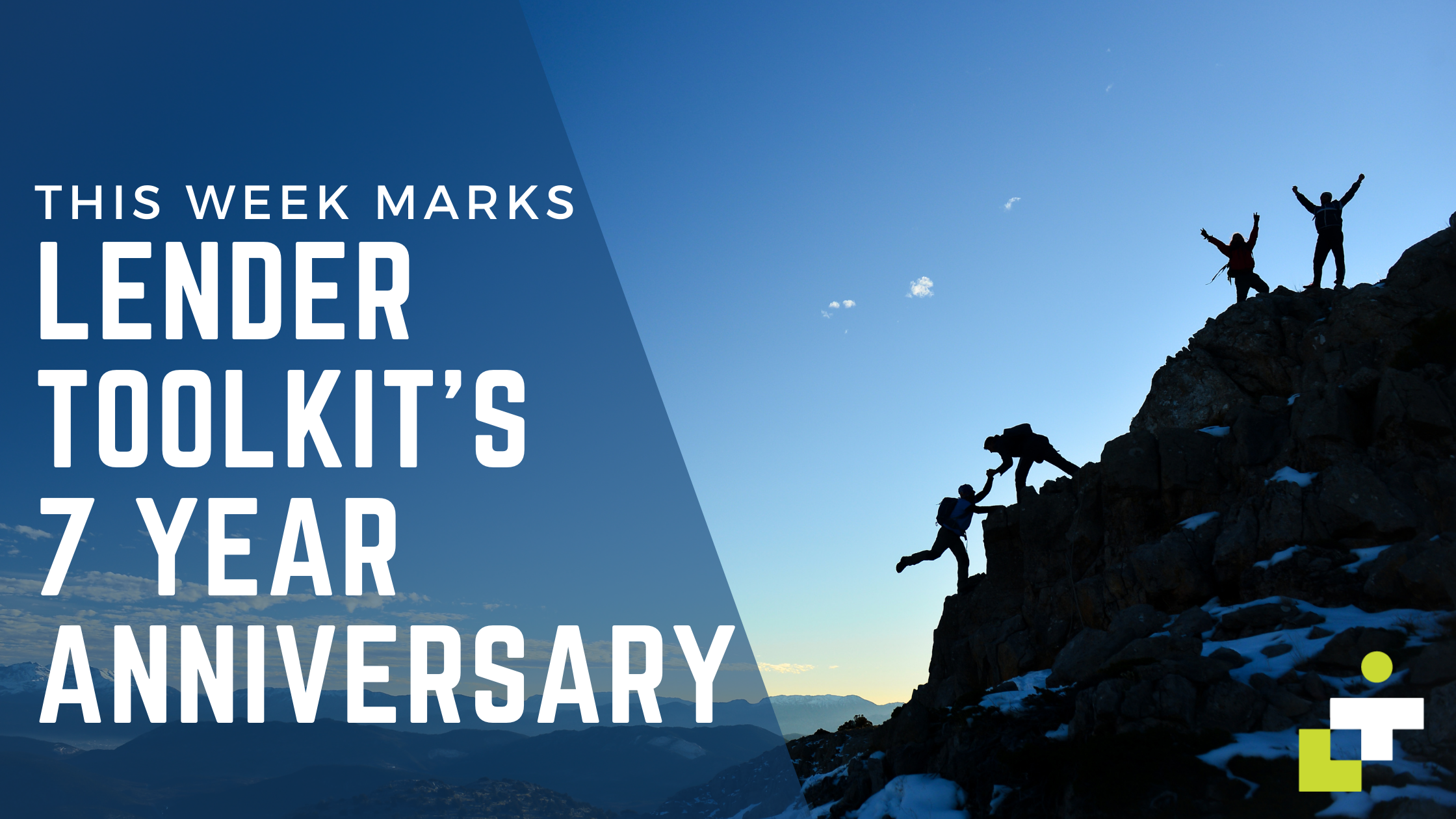 In 2015, Brett Brumley, now the CEO of Lender Toolkit, took a leap. As a highly regulated and complex industry, mortgage lenders have historically overused human resources to mitigate risk. Having spent 15 years in the industry, Brett witnessed this first hand. He saw a need for automation and big changes within the industry if they were to catch up with the digital age. Now, Lender Toolkit's software solutions automate repeatable and accurate results to eliminate wasteful spending on human resources and fines. Traditional mortgage operations require an aggregated average of 1 human resource per 20 loans to complete the compliant offer, gather transactional data, render a credit decision, assemble the mortgage paperwork, and package the loan for sale to investors. Lender Toolkit's clients are able to provide homebuyers a superior experience while more than doubling the capacity of human resource. Typical Lender Toolkit clients require an aggregated average of 1 human resource per 50 loans.
This innovation has directly impacted the mortgage industry and culture at large. Average profit margin increases of 40% per transaction mean mortgage lenders are able to lower the cost to acquire a home. For many families this can mean the difference between achieving the American Dream or being left out. Lender Toolkit believes a healthy mortgage and real estate industry expands the possibility of upward mobility to millions of Americans across the country.
Lender Toolkit is fundamentally changing how mortgage loans are produced by digitizing and automating complex business workflows. The result is a transparent and modern experience that empowers today's homebuyers to effectively negotiate and acquire the largest and most enduring asset of their lives.
I decided to sit down with Brett and hear his thoughts about how Lender Toolkit has, and will continue to move the industry forward by being leaders in digital mortgage. Here's what he had to say:
"Who knows what heights we'll reach in the coming years? After doubling revenue and growing our team by 30% in 1 year, the sky is the limit. We started as a boutique Professional Services team, with a focus on Encompass Administration. As time went on, we were presented with so many different opportunities to build solution for our customers that we quickly decided to focus more on Product Development while we continued to grow our service offerings. When the team is comprised of the sharpest tools in the shed it's easy to see why, now at year seven, we have grown by over 1000%. Last year we rolled out our suite of mortgage automation AiTools and have continued to expand their capabilities. We're just getting started and the best is yet to come."
You heard him, the best is yet to come. At Lender Toolkit, we are passionate about innovating solutions to streamline the loan process, custom software our clients love to rely on, and that passion shines through in our people and culture, which is all about a collaborative and connected employee experience. It starts with connecting with ourselves to be our best professionally and personally. We believe in our connection to the company as a solid, stable place to apply our talents, give our best efforts and innovate new technologies and services. Finally, it's about our connection to the industry– and our commitment as a global leader in Digital Mortgage.