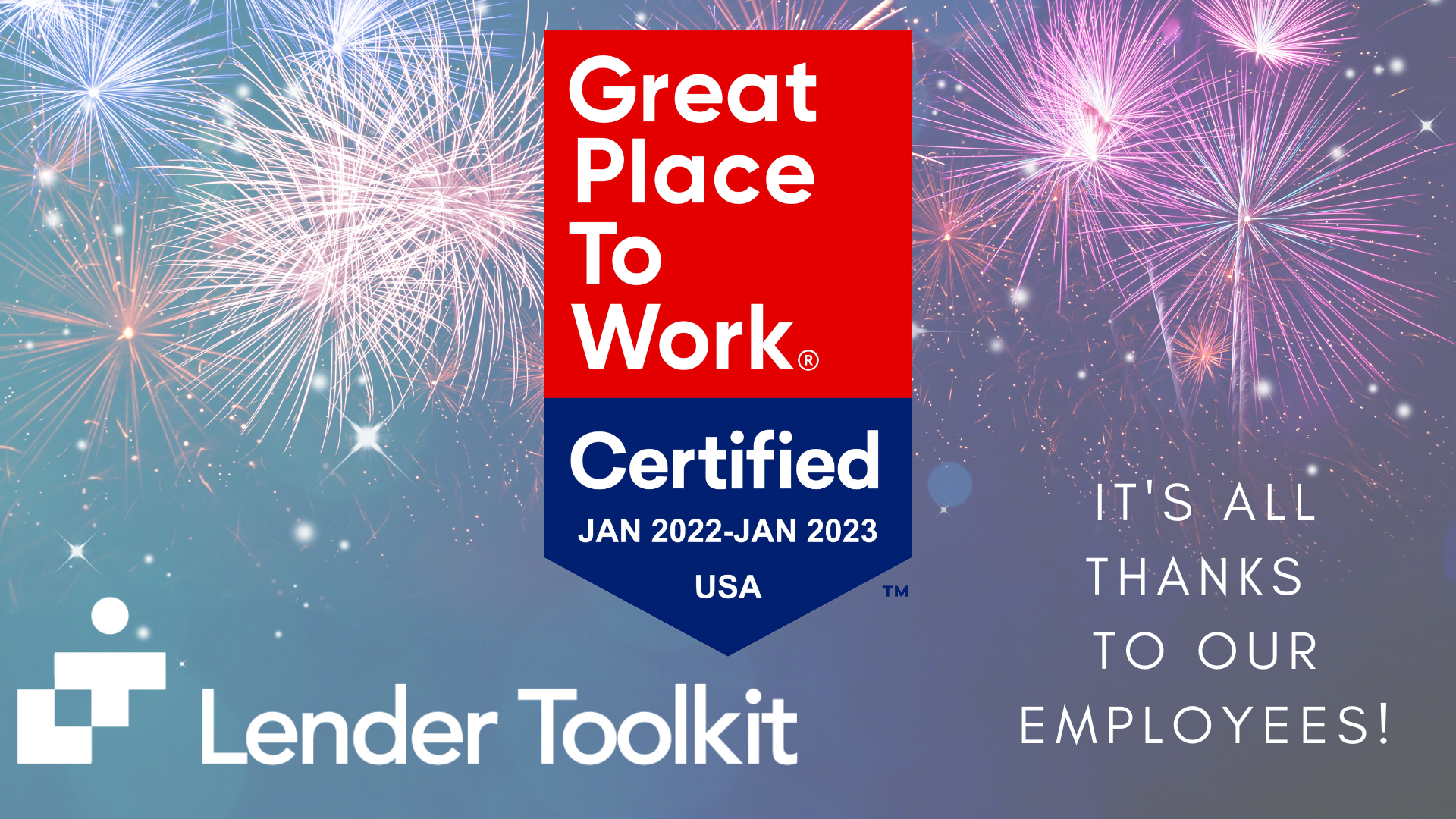 We've always known LTK was a great place to work, now it's certified!
Lender Toolkit is proud to be Certified™ by Great Place to Work® for the first time! The prestigious award is based entirely on what current employees say about their experience working at Lender Toolkit. This year, 97% of our employees said it's a great place to work!!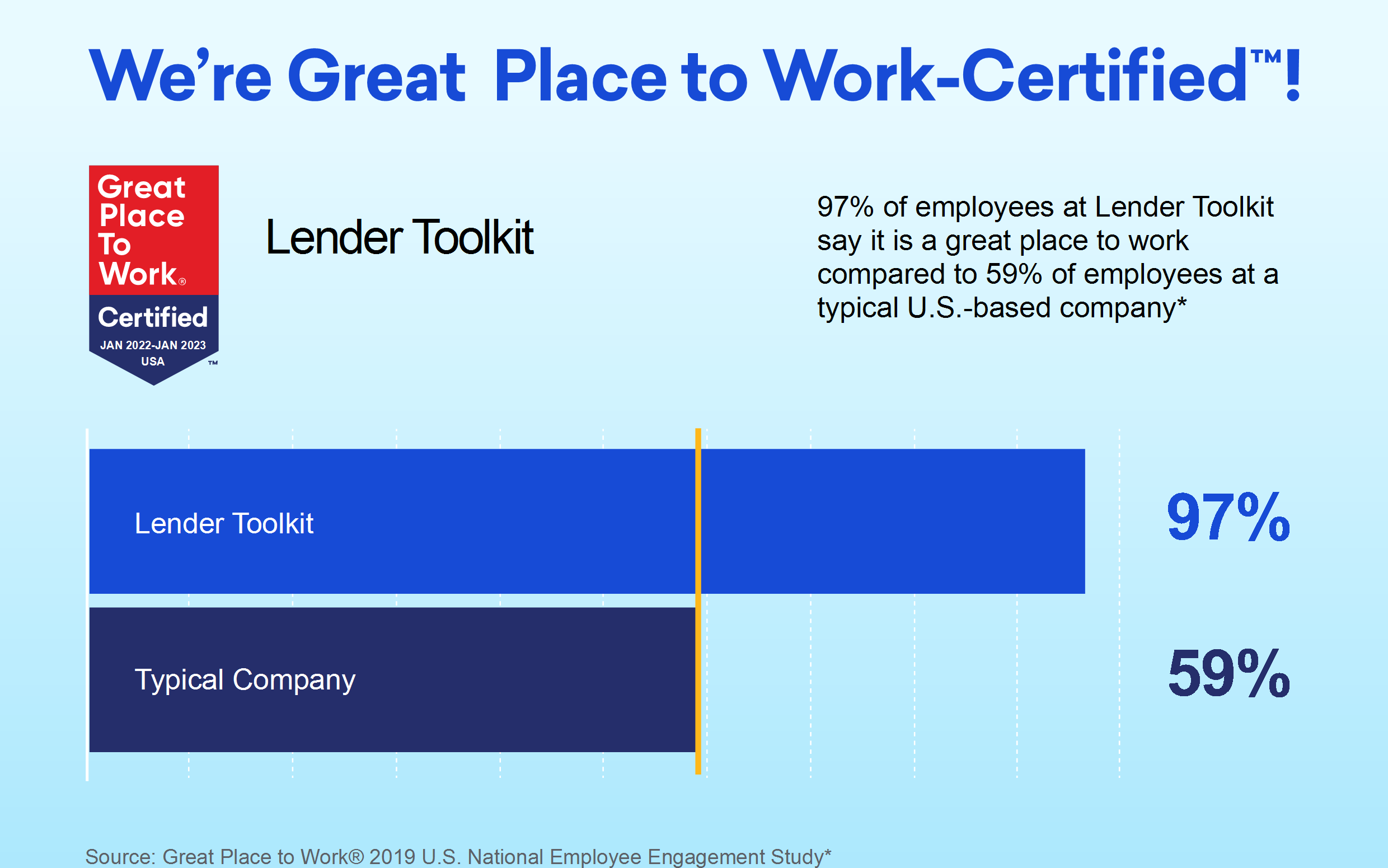 "We are thrilled to become Great Place to Work-Certified™ as we consider employee experience to be a top priority in all our initiatives," said CEO Brett Brumley. "We attribute our continued success to our outstandingly talented and dedicated employees at Lender Toolkit. This certification is about celebrating and thanking them for all they do daily to make working together such a positive, and team oriented environment."
According to Great Place to Work research, job seekers are 4.5 times more likely to find a great boss at a Certified great workplace. Additionally, employees at Certified workplaces are 93% more likely to look forward to coming to work, and are twice as likely to be paid fairly, earn a fair share of the company's profits and have a fair chance at promotion.
"Great Place to Work Certification™ isn't something that comes easily – it takes ongoing dedication to the employee experience," said Sarah Lewis-Kulin, vice president of global recognition at Great Place to Work. "It's the only official recognition determined by employees' real-time reports of their Lender Toolkit culture. Earning this designation means that Lender Toolkit is one of the best companies to work for in the country."