We at Lender Toolkit are so proud of our growth this year, and so thankful to each and every client, partner, and professional who are part of our growth and our LTK community. It takes a network like the one we have been enchriched by this year in the industries of mortgage, software, and technology to continue leading the Digital Mortgage Movement. As we pause this week to reflect on our gratitude for the relationships we have as a company and as the people who make those companies industry leaders our appreciation for our clients and partners is unmatched.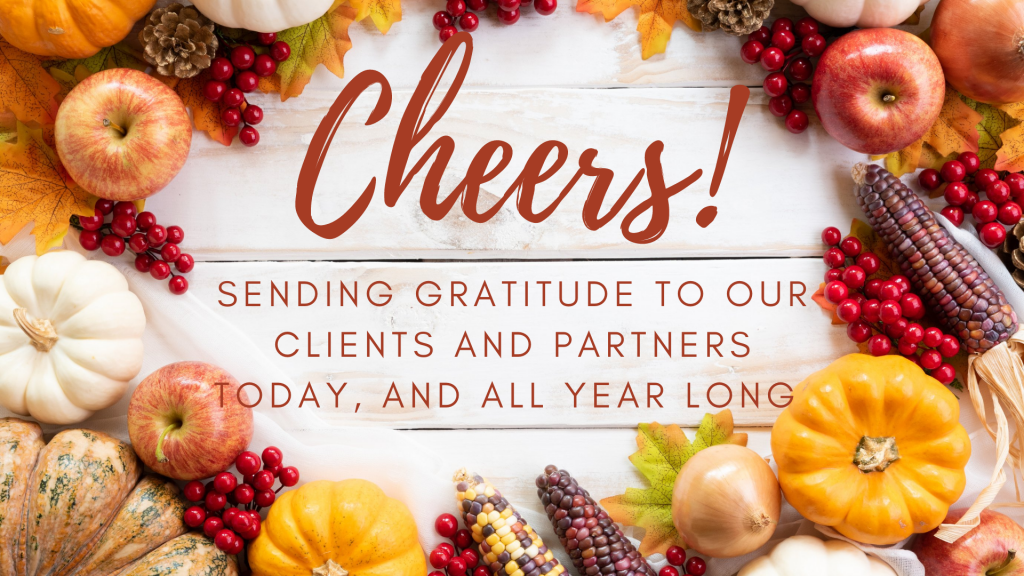 At Lender Toolkit, this year has brought us together from across the country when we climbed the Rocky Mountains at our retreat and figuratively climbed to new heights in our product lineup. We have developed the automation of processes like Underwriting and watched our new software coming to life for clients and partners. Our LTK community allows us to make the work we do as impactful as possible by trusting us to streamline their lending process, increasing efficiency and profits, and optimizing system ability. As we continue to rise as an industry, we uplift one another and take Digital Mortgage to new heights.
From our table to yours, we are so thankful for your partnership with Lender Toolkit and we wish you a meaningful and restful holiday this Thanksgiving! We will be celebrating November 25th and 26th and our offices will be closed those days, but we return with leftovers for lunch Monday, November 29th.