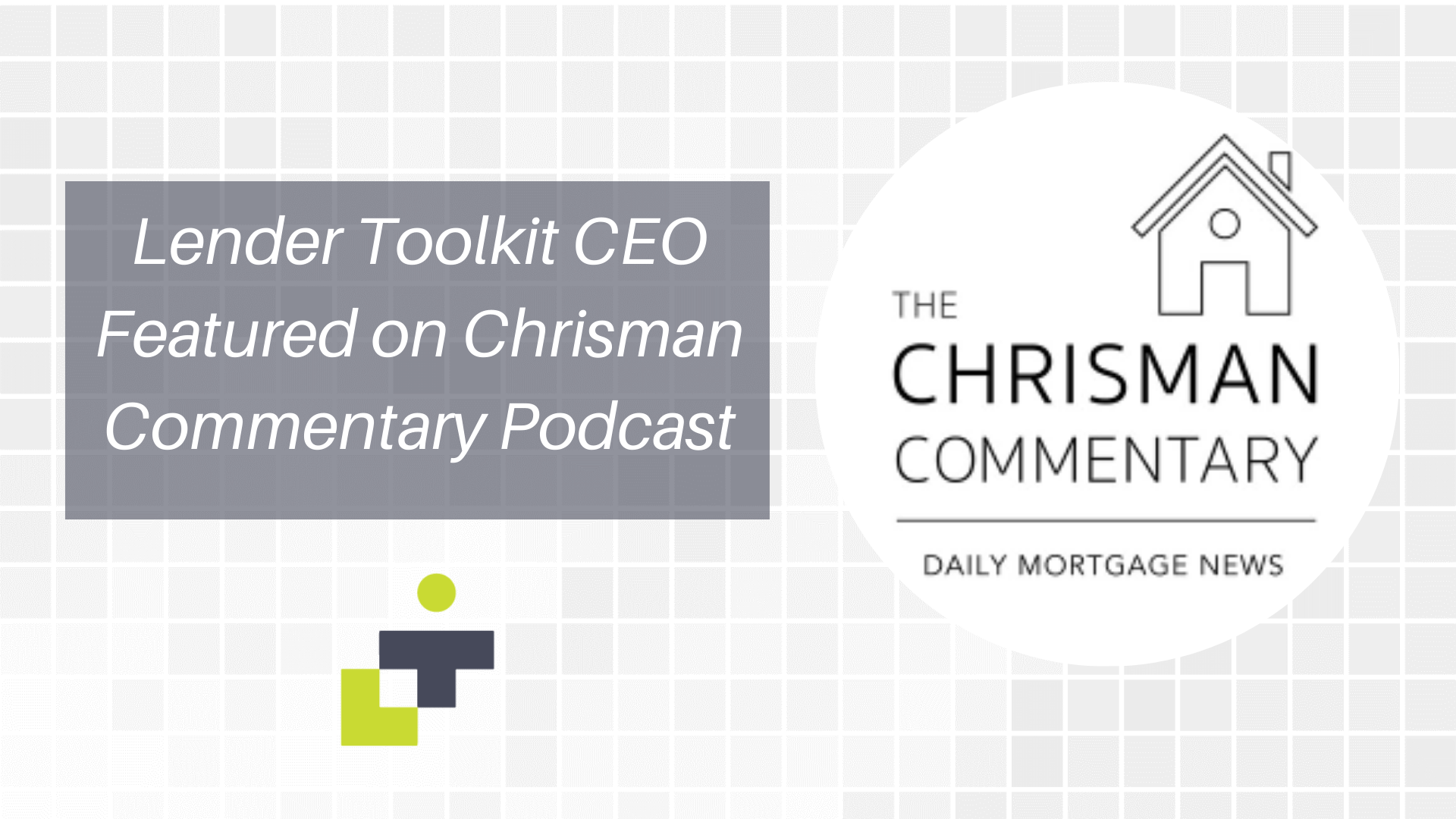 This week, Lender Toolkit's CEO, Brett Brumley joined the CEO of Mortgage One, Mark Workens on the Chrisman Commentary podcast to talk about digital mortgage transformation.
As a highly regulated and complex industry, mortgage lenders have historically overused human resources to mitigate risk. Lender Toolkit's software solutions automate repeatable and accurate results to eliminate wasteful spending on human resources and fines. Traditional mortgage operations require an aggregated average of 1 human resource per 20 loans to complete the compliant offer, gather transactional data, render a credit decision, assemble the mortgage paperwork, and package the loan for sale to investors. Lender Toolkit's clients are able to provide homebuyers a superior experience while more than doubling the capacity of human resource. Typical Lender Toolkit clients require an aggregated average of 1 human resource per 50 loans. Mark Workens credits Mortgage One's ability to scale last year to some of the software solutions that Lender Toolkit implemented.
To listen to the podcast, click here.