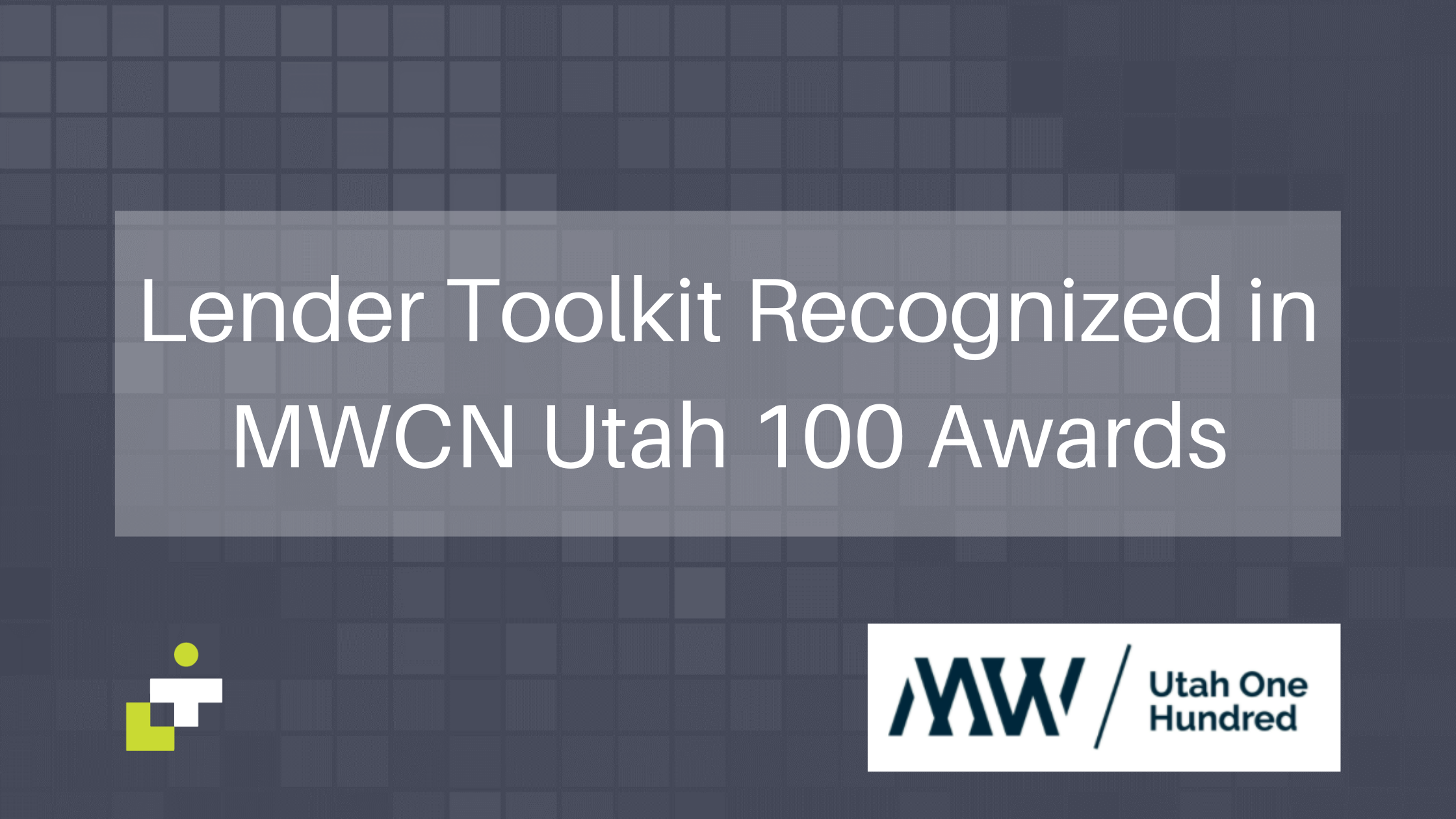 Lender Toolkit received yet another award, this time being recognized as one of the 'Utah 100′, some of Utah's' fastest growing companies. The award ceremony will be held on October 12th in Salt Lake City. This award provides even more evidence of the clear direction this industry is heading towards Digital Mortgage Transformation, with Lender Toolkit leading the way.

Why Digital Mortgage Transformation?
Digital Mortgage Transformation means fundamentally changing the way lenders manufacture a loan. Lender Toolkit's end-to-end automations deliver superior experiences, lower cures, ensure right-sized staff, and most importantly deliver basis point increases on every loan. Our solutions include: Disclosure Automation, AI Underwriting, Eligibility Engine, Post Closing including MERS TOS and FHA UFmip payments, Auto Doc Compliance, and Investor Delivery.
Combining Disclosure Automation and AI Underwriter with our eligibility engine, post close automations, and investor delivery means an even more perfect loan, every time. This is why Lender Toolkit's customers are consistently the most profitable lenders in the industry.
Disclosure Automation ensures borrowers automatically receive perfected loan disclosures which eliminate confusion and stress. Meanwhile, lenders avoid costly fines while simultaneously lowering human resource costs.
AI Underwriter automatically fetches borrower and real estate data from a wide range of sources instead of relying on cumbersome physical documents. Subsequently, the underwriting decision engines use algorithms to render underwriting decisions automatically.
In addition to leading the Digital Mortgage Transformation charge in the industry, which requires significant technical skills, Lender Toolkit still goes above and beyond with our personal touch and customer service. Just last week we received this glowing testimonial from one of our clients:
Northfield Savings Bank just concluded the initial portion of our FDIC Compliance exam where the examiners conduct the data integrity review of our HMDA data. This is the first exam since working with your team in establishing business rules for many of the HMDA fields. I am very pleased to report we passed with flying colors and there were no concerns with the business rules in Encompass. I would like to thank you and your team, in particular Liz Brown who worked with us on the creation of each business rule. In addition, Gary Roche-Bernard and Dan Dochstader provided oversight of the project. We truly appreciate the value added provided by your services…thank you!
Great job to our team for going above and beyond! The Utah 100 Award is well deserved!