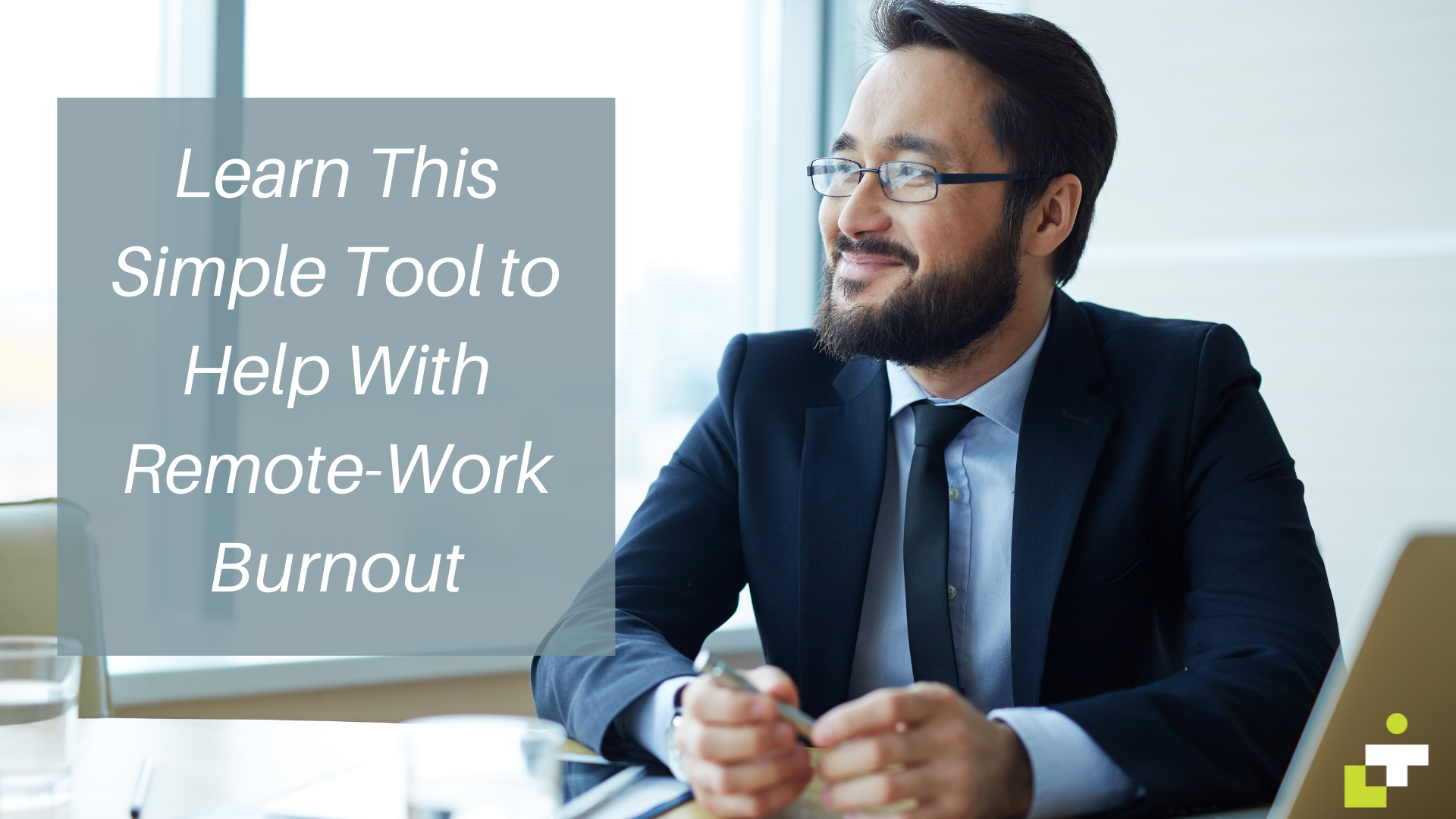 After nearly a year and a half of a global pandemic, most of us are all-too-familiar with burnout. Specifically, remote-work burnout. Terms like "Zoom fatigue" have become commonplace in conversation, because most of us have experienced it. For many companies, last Spring was their first time conducting remote meetings, trainings, and interviews. For others, like Lender Toolkit, we've been remote from the start, and have found some ways to manage this.
On a recent Mindful Managing training with our managers, I introduced one of the simplest mindfulness tools I know, but one that really goes a long way. It's a micro-practice called 'A Minute to Arrive', meaning it takes very little time. This simple practice of bringing the attention to the breath and body brings you to the present moment. It calms down the habitual stress-response (which we know to be both physiologically and psychologically damaging over time), so that you can be in a more mindful state as you go into your next meeting, or before you get home, or before any situation where being calm and collected is optimal.
By practicing this simple tool, you're not only going to be in a better state of mind for those around you, you directly benefit as well. Like I said before, we know what stress does to our bodies and minds. It is corrosive. If we want to thrive instead of just surviving, then learning and implementing mindfulness is essential.
Did you know, "Mindfulness meditation is a staple of employee development in several Fortune 500 organizations including General Mills, Goldman Sachs, Google, Apple, and Nike," (Levin, 2017)? More and more leading companies are following in their footsteps, because, "Consistently, mindfulness has been shown to serve as a method of relieving employee stress and encouraging increased productivity," (Levin, 2017). This is why mindfulness is one of the core elements of Lender Toolkit's new Wellness Roadmap. We believe in empowering our team members with tools to live better lives, and the data on mindfulness is indisputable. So give "A Minute to Arrive" a try, and see just how simple, yet effective, mindfulness can be in your work life, and personal life.
References
Levin, M. (2017, June 12). Why Google, Nike, and Apple Love mindfulness training, and how you can Easily love it too. Inc.com. https://www.inc.com/marissa-levin/why-google-nike-and-apple-love-mindfulness-training-and-how-you-can-easily-love-.html.