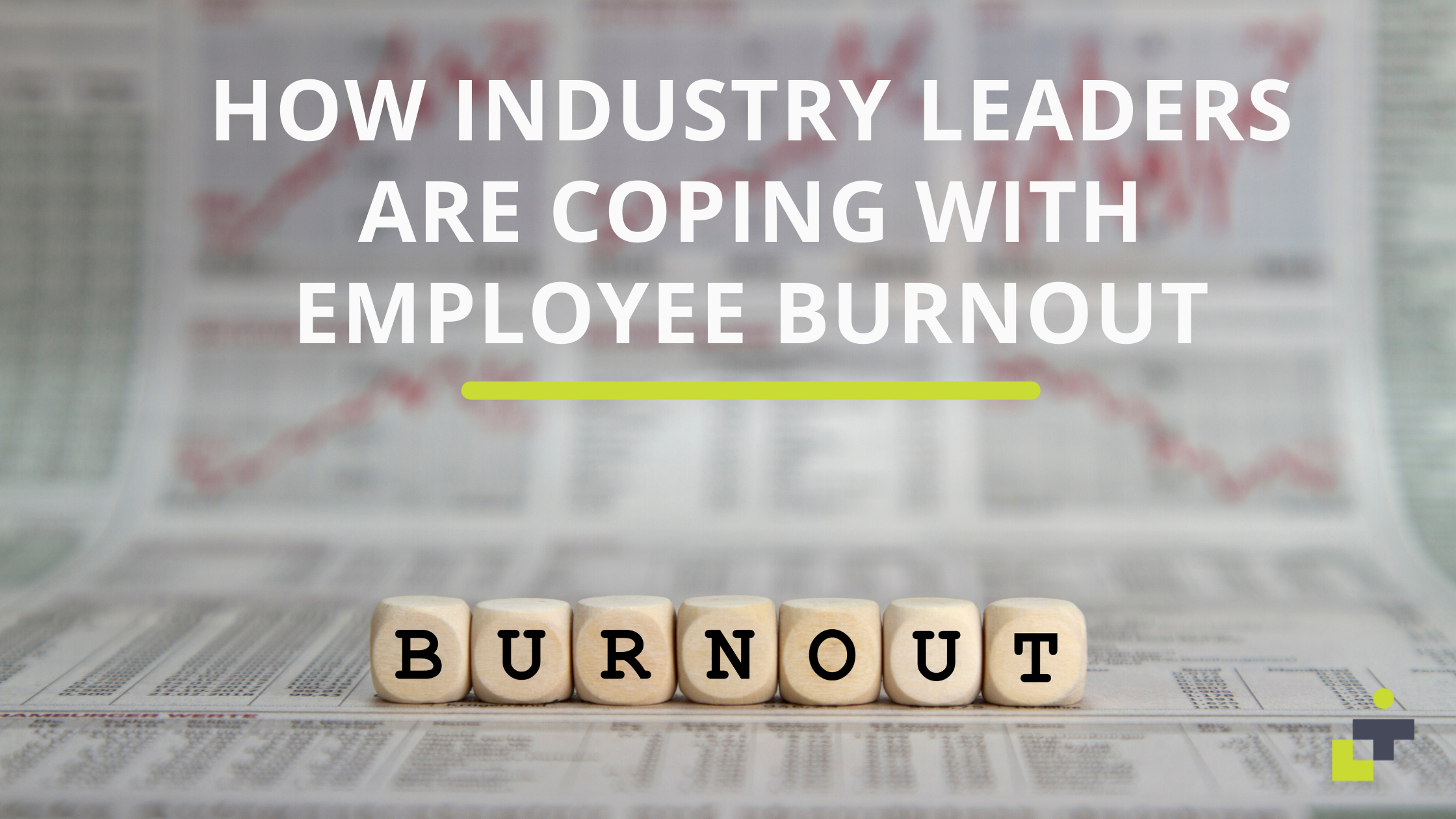 We've all heard of 'burnout', but what does it actually mean? Burnout is a state of physical and emotional exhaustion, brought on by unrelenting stress. Many people experience this at work, but studies are showing that the pandemic has affected more than just work-related burnout, it's affecting nearly every area of our lives. Maybe your kids are going to school from home now, you're around your spouse way more often than pre-pandemic, you or loved ones have been physically affected by Covid, your job is more stressful, etc. No matter what your sources of stress are, we can all agree that they've increased since March 2020.
According to a recent article from Forbes, "Indeed, the giant job aggregator site, conducted a survey of 1,500 U.S. workers to determine the level of burnout exhibited by different groups of people. The subjects were picked from various age groups, experience levels and industry sectors. The study compared current findings against a prior pre-pandemic study in January 2020.
Here are some of the highlights:
Burnout is on the rise. Over half (52%) of survey respondents are experiencing burnout in 2021—up from the 43% who said the same in Indeed's pre-Covid-19 survey.
Fifty-three percent of Millennials were already burned out pre-pandemic, and they remain the most affected population, with 59% experiencing it today. However, Gen-Z is now neck and neck, as 58% report burnout—up from 47% who said the same in 2020.
The pandemic's toll is also more apparent among older generations. Baby Boomers show a 7% increase in burnout from pre-pandemic levels (24%) to today (31%). And at 54%, more than half of Gen-Xers are currently burned out—a 14% jump from the 40% who felt this way last year.
Among all respondents, 80% believe Covid-19 has impacted workplace burnout—though, how and to what extent vary. A 67% majority say burnout has worsened during the pandemic, though 13% believe it has gotten better," (Kelly, 2021).
These statistics are alarming to anyone paying attention. Industry leaders are scrambling trying to find ways to support their staff, while still meeting their bottom line. Some companies are offering more counseling services, asking employees to take more time off, and creating more open lines of communication to management for employees to voice concerns (WSJ, 2020).
I feel honored to work for a company that values employee well-being. Our management has created a space where employees feel valued and comfortable to ask for what they need, we've recently implemented discretionary vacation time, and are in the process of creating a wellness roadmap for the rest of the year and beyond. We've already been doing bi-weekly guided meditations, monthly virtual trivia happy hours, a book club, a photo contest, and were even able to meet up last month for our first in-person summit since the pandemic. I've worked closely with our CEO and HR manager to brainstorm even more ways that we can improve employee well-being and avoid burnout. I feel confident that as Lender Toolkit grows, we will continue to be an industry leader, not just in digital mortgage, but in employee satisfaction and retention.
References
Kelly, J. (2021, April 5). Indeed study shows that worker burnout is at frighteningly high levels: Here is what you need to do now. Forbes. https://www.forbes.com/sites/jackkelly/2021/04/05/indeed-study-shows-that-worker-burnout-is-at-frighteningly-high-levels-here-is-what-you-need-to-do-now/?sh=1200ea3e23bb.
W. S. J. (2020, November 19). How companies are dealing with employee burnout during the pandemic. The Wall Street Journal. https://www.wsj.com/articles/how-companies-are-dealing-with-employee-burnout-during-the-pandemic-11605746507.