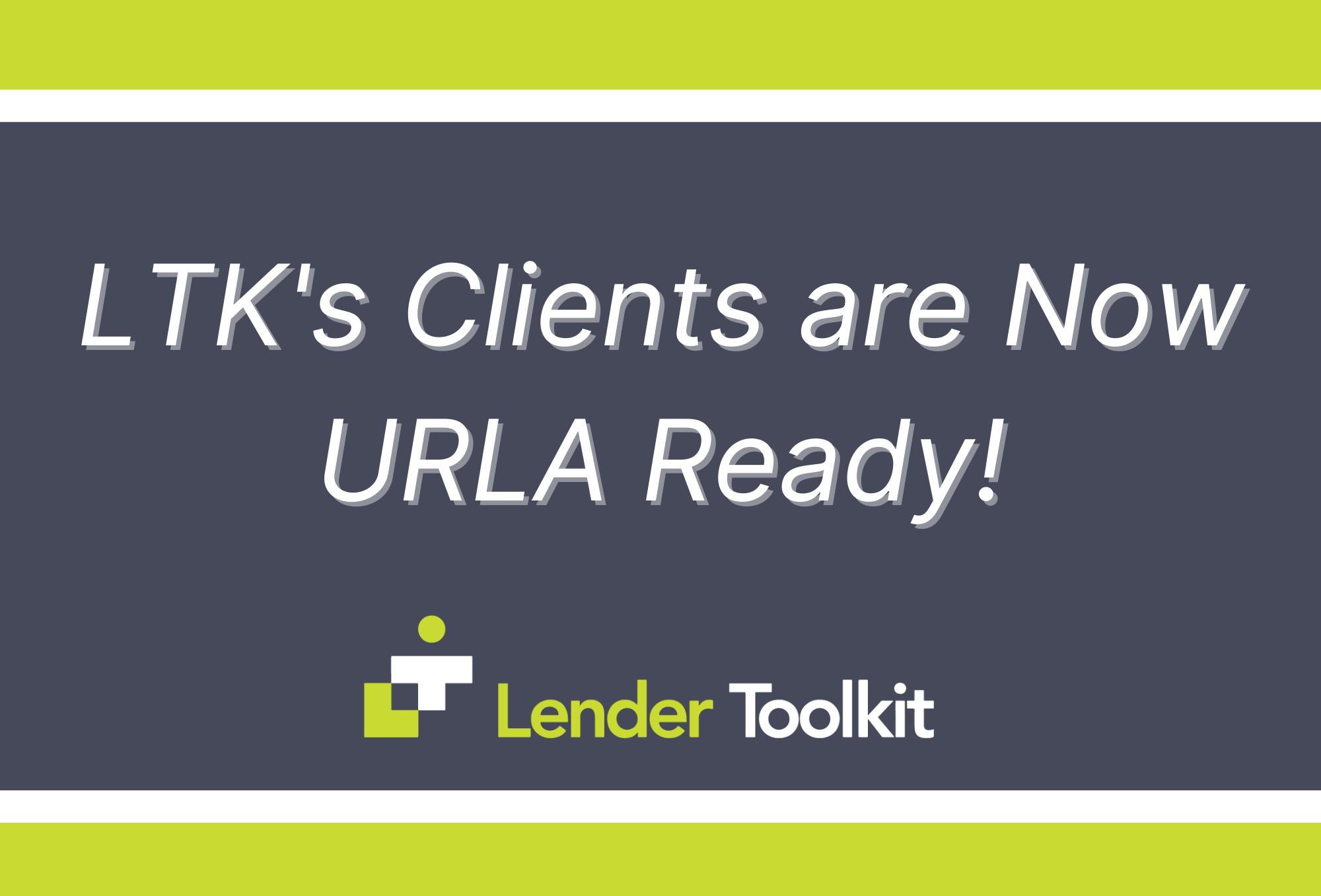 We wanted to give a HUGE shout-out to our amazing team of Encompass Administrators who have spent months working around the clock to ensure our clients are URLA ready. Their efforts have paid off, with our clients giving glowing feedback.
"Sandra, Tim and the rest of the team at Lender Toolkit provided Arizona Federal Credit Union outstanding support and guidance during our URLA 2020 preparedness project. Our main employee for Encompass administration was out on leave so we really needed the help and assistance as many of us had never written a business rule or built a custom page in Encompass. Some on our team did not know what URLA 2020 even meant. Sandra's team, under her leadership, gave us a roadmap and the tools we needed to be ready on March 1, 2021 for URLA 2020. They tackled the issues and changes that required expertise and gave us guidance on best practices they were seeing in the industry related to URLA 2020. We would consider them again for another project related to our mortgage operations. Thanks!" –Gregory Thorell | SVP/Residential Lending Services
Congratulations to our team on a fabulous job done! You give meaning to the company tagline, "The sharpest tools in the shed."
As always, Lender Toolkit is here as your digital mortgage expert. If there is any further assistance you need as you prepare for future changes you know who to contact.