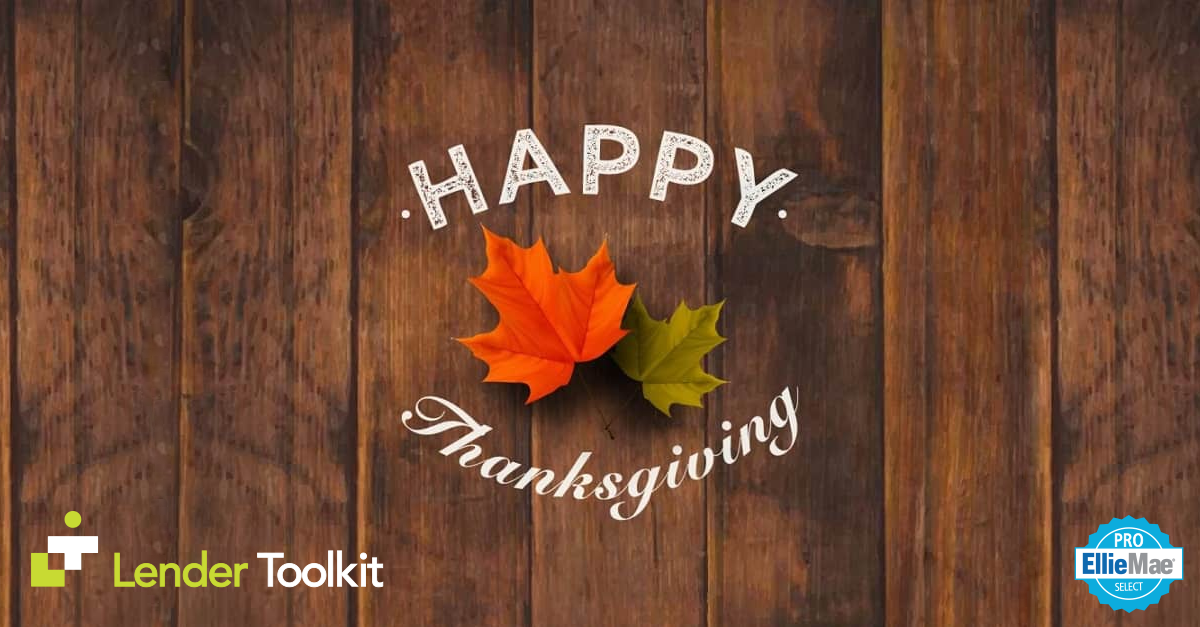 Lender Toolkit is grateful for our wonderful staff who continually raises the bar with their professionalism, mortgage and technology expertise, and dedication. We are thankful for our Clients who continue to automate the Mortgage Industry, collaborate on industry changes, their desire to optimize Ellie Mae Encompass®, and for using Lender Toolkit to accomplish their projects.
To all our Friends, Family, Co-workers, Clients and everyone reading this post…
Have a Happy Thanksgiving.