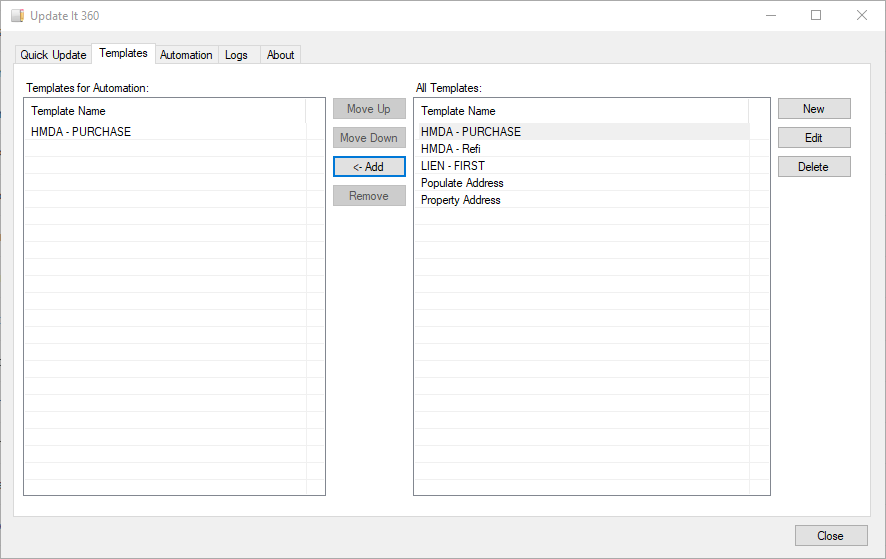 Challenge
Lenders often need to update loan values across their portfolio or based on certain criteria that field triggers in Encompass might not be the best method. They might also want to automate data entry across a large number of loans.
Solution
Update It is a powerful tool in Lender Toolkit's PowerTools that allows lenders to define a data template and have it automatically be applied to loans meeting a specific criteria. It can be set to run on a schedule allowing for repeated data updates and even be used to copy data from one loan to another in Encompass.
Value
When it comes to data entry, time savings through automation can be the difference that makes your company successful and a leader in the industry. Reducing data entry time can decrease time to close and make users more efficient at processing, underwriting, or even adversing loans precisely when needed. Let Update It handle repetitive data entry for you.