Culture Toolkit
The View from the Top at LTK
Company culture at Lender Toolkit rests on four pillars:
Workplace Community and Team Building,
Employee Wellness,
Worldwide Community and Giving Back,
…and of course, Celebrations!
Dive into what makes us a Great Place to Work®, and how we enjoy our professional community.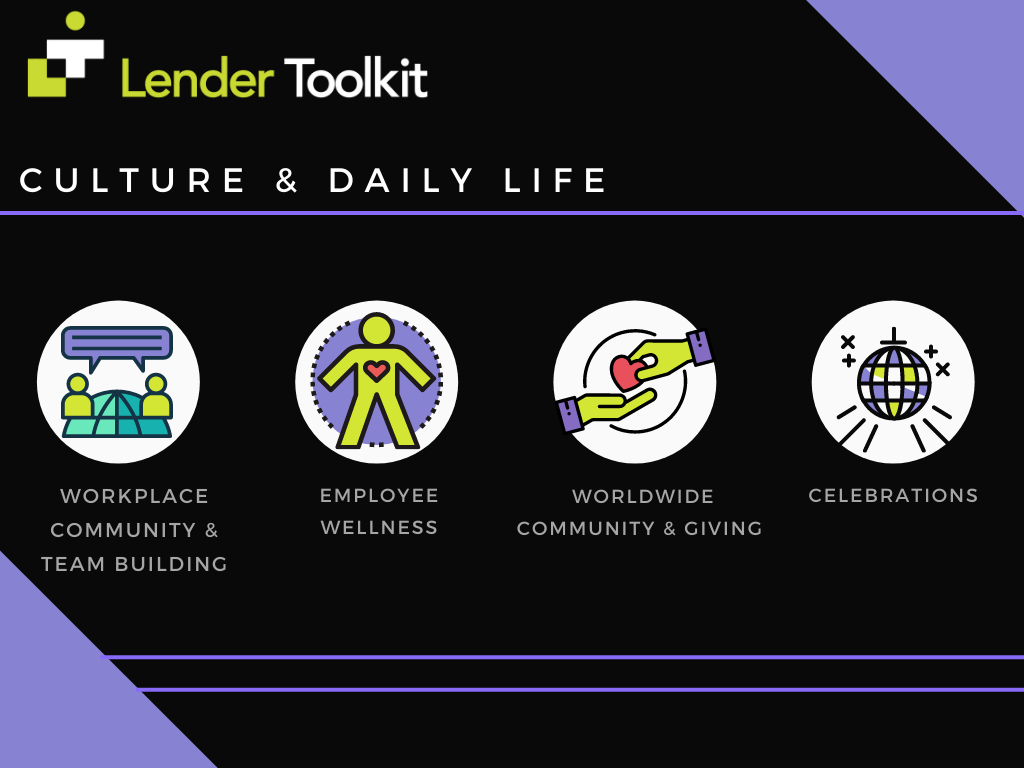 As a fully remote company we make creating and maintaining space for our employees to connect a top priority. Communication and Team Building at LTK comes in the form of engagement like book club, monthly photo sharing, regular happy hours, company wide zoom meetings and updates, and making it easy to reach the group at once on any topic.
Our company encourages overall Wellness for our employees as individuals and as Team LTK. Our Culture and Wellness Coordinator leads regular guided meditations, hosts healthy cooking exhibits, group fitness challenges and resources with seasonal tips. This focus on overall Wellness lead us to the integration of Mindfulness through a professional scope toward mindful management, and emotional intellegence.
We are happy to have employees from sea to shining sea! We view our worldwide community as just that – part of our community. We give back to our nationwide community by supporting the Wounded Warrior Project, which assists returning soldiers with something else close to us as a mortgage software company, home. The transition to returning home from military service is immeasurably improved by the programs and opportunities created by the Wounded Warrior Project, and we are proud to support them as a company.
Shared experience creates familiarity, and professional friendships that extend beyond a job well done and into celebrating a job well done!! At Lender Toolkit we love to find a reason for a happy hour, nominate each other for prizes, team up for trivia, congratulate each other on birthdays, anniversaries, and toast each other's real life events. We spend time climbing mountains in our work, and then we get to enjoy the view together!
At Lender Toolkit, we started 2021 with just over 20 employees, and began 2022 with around 40 employees. We are offering desirable remote working conditions, have a strong cultural focus on Mindfulness and Wellness, Company Fitness Challenges, and healthy cooking recipes, demonstrations, and support. Not only are we offering the positions that cater to the current business landscape, we use the opportunity of employment to enrich the human beings that work for us, and enrich their lives. In addition to guided meditation, monthly photo sharing, and our book club, we promote a sense of community with team building retreats, conferences, and virtual trivia happy hours. When Lender Toolkit hires a new employee we want our culture as a company to enrich their professional and personal lives to create an impact on more than their paycheck. We also became Great Place to Work certified in 2022 based on the 2021 survey, with a 97% employee satisfaction rating. By promoting a culture of personal and professional Wellness and camaraderie, LTK is on a mission to flood the mortgage and software industries with happy and successful people!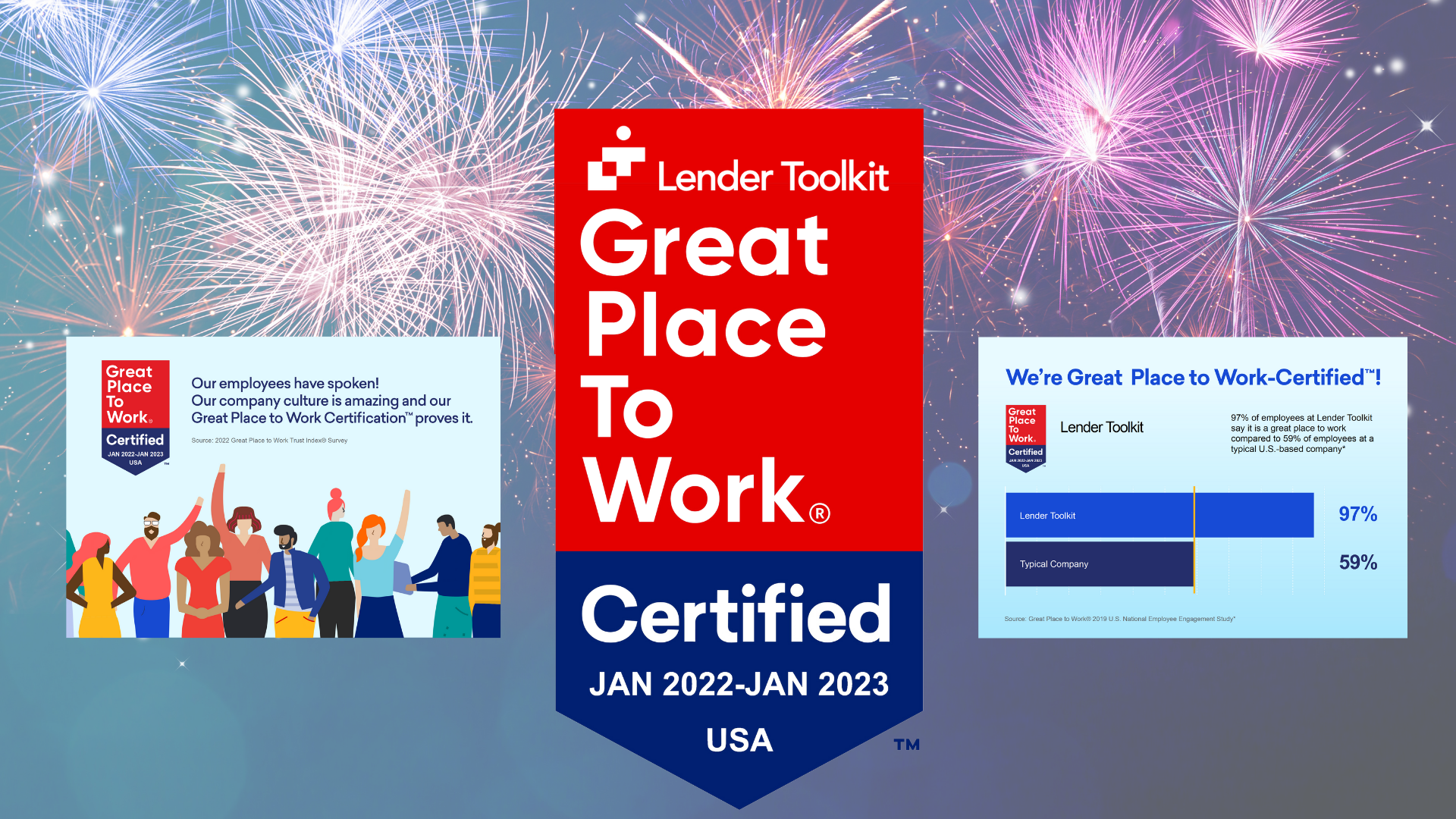 Many large corporations are taking it upon themselves to address total health in the workplace. They've introduced programs to help employees learn to cope with stress in a more adaptive way, encourage exercise, and offer options for information about nutrition. The undeniable evidence of the benefits of a Wellness Program for employee total health and overall well-being is why Lender Toolkit launched our Wellness Program. We've been offering bi-weekly guided meditations, 'managing with mindfulness' trainings for upper management, reading helpful books as a group, and organize quarterly challenges with rotating focus on mindfulness, fitness, nutrition, and overall healthy habits.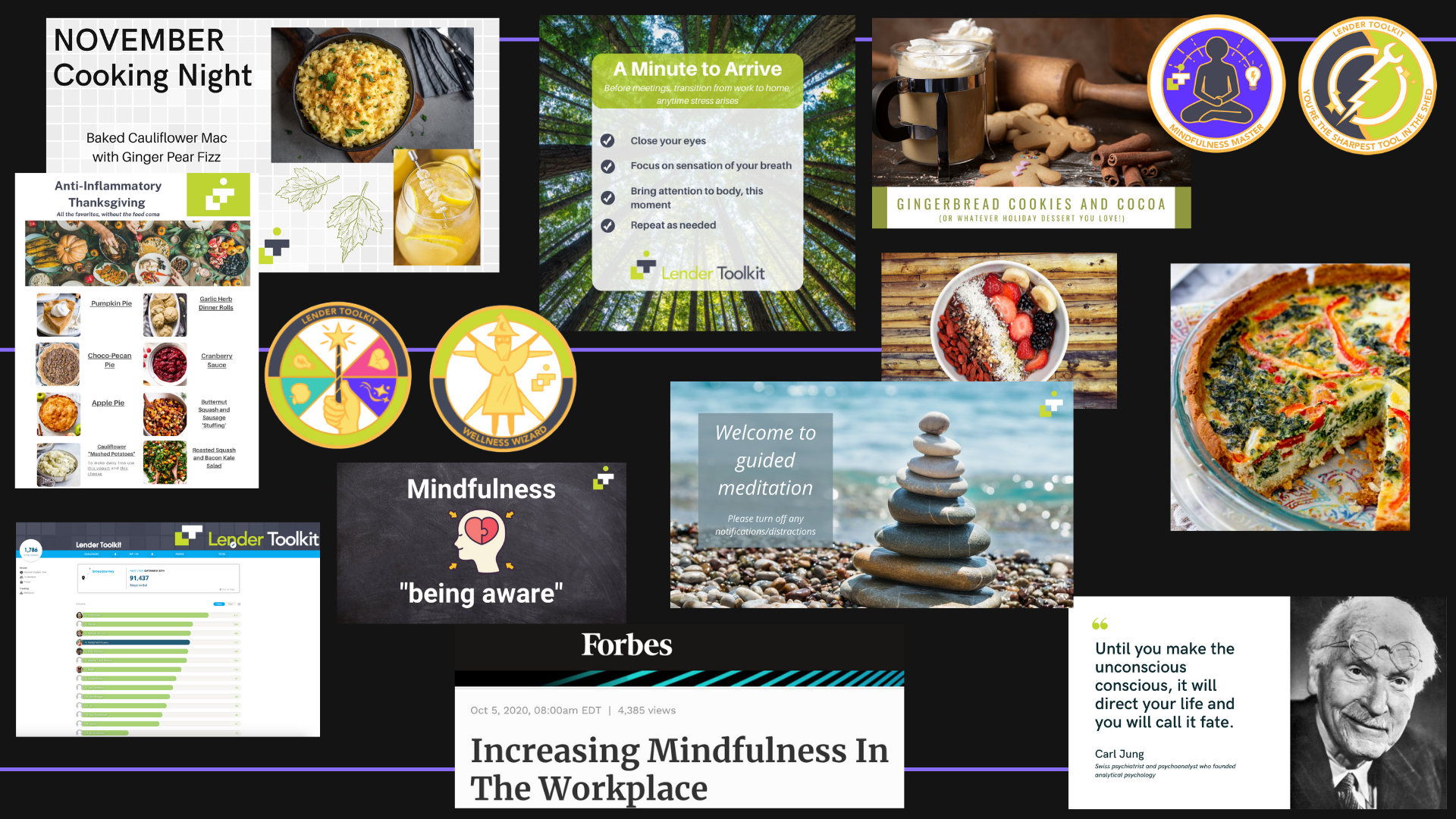 As a company in the mortgage space, we run a lot of numbers, like loan dollar amounts and total volume going through the systems we administer for mortgage lenders. We don't take the work we do lightly, and when we look at these amounts, we know we aren't just looking 'numbers'. We are seeing home. We are watching people's lives changing with the American Dream of homeownership. These dollars represent home to a lot of people. At Lender Toolkit, we have employees working from home, coast to coast. We have been happily employing people across the country and in every time zone since day one. As a company focused on the software that writes mortgages, we don't take the 'home' part very lightly. Being a remote company means our employees are across the country from purple mountains to the plains, making the home we have in common is America. At LTK, we decided to partner with the Wounded Warrior Project to support those who have given so much of themselves to protect and serve our collective home, the United States of America. The Wounded Warrior Project eases the transition for soldiers who are returning home after life-changing experiences mentally, emotionally, and often physically. We are so proud to join the Wounded Warrior Project in their mission to get every soldier protecting our collective home as comfortable as possible returning to their own.
Check out the WWP website and donation page!
WWP®
Having fun as a team is a major priority at Lender Toolkit. We might be miles apart most of the time, but we celebrate together every day! Between the constant chat which ranges from channels like general chat to book club, wellness, sports talk, tech toys, ladies of LTK, photo sharing, and the list goes on. We also have a monthly happy hour, annual retreat, departmental reatreats, twice monthly company wide update meetings, and always enjoy the gif chain that comes with holidays, birthdays, anniversaries, and any life events that we share with each other! We are a community at Lender Toolkit, so every person we add to our team and to our celebrations brings a new layer to the professional friendships we develop not just working to get to the top, but the people we celebrate the view with when we get there.
One of our favorite things to do together, talk about, and enjoy is food! The cooking nights we put on monthly have included healthy options like Cauliflower Mac and Cheese and other options for Thanksgiving, handmade flour tortilla tutorial for Taco Tuesday, and yes, we usually pair the dish with a cocktail! Take a look at a couple of our favorites.
Move the slider left or right to see the examples of our cooking night deliciousness!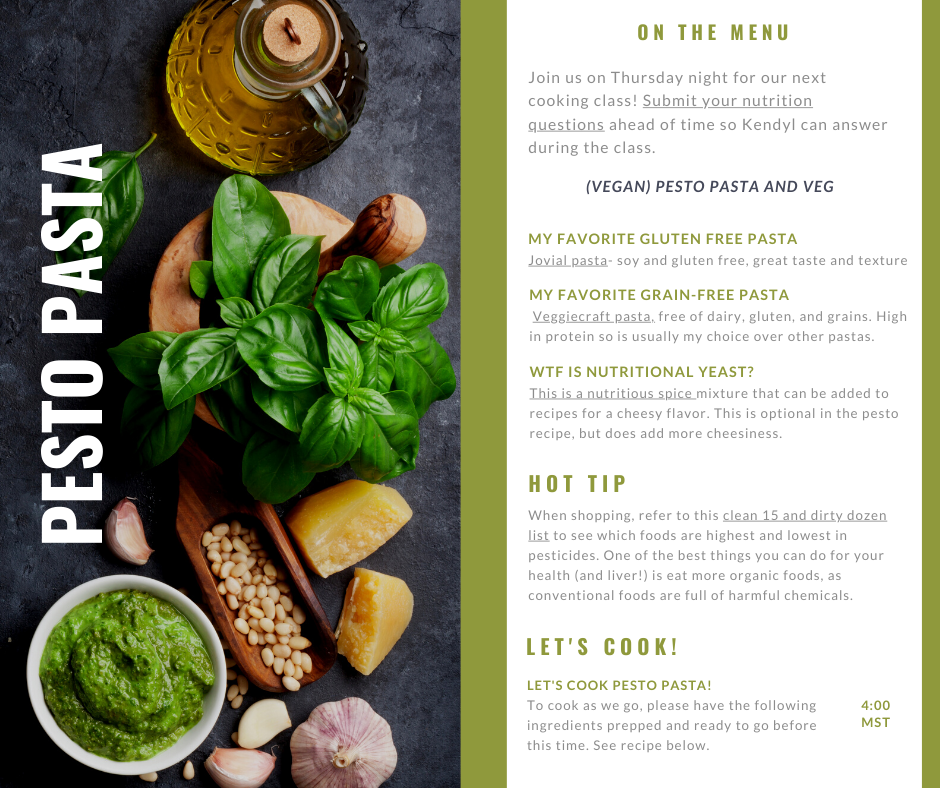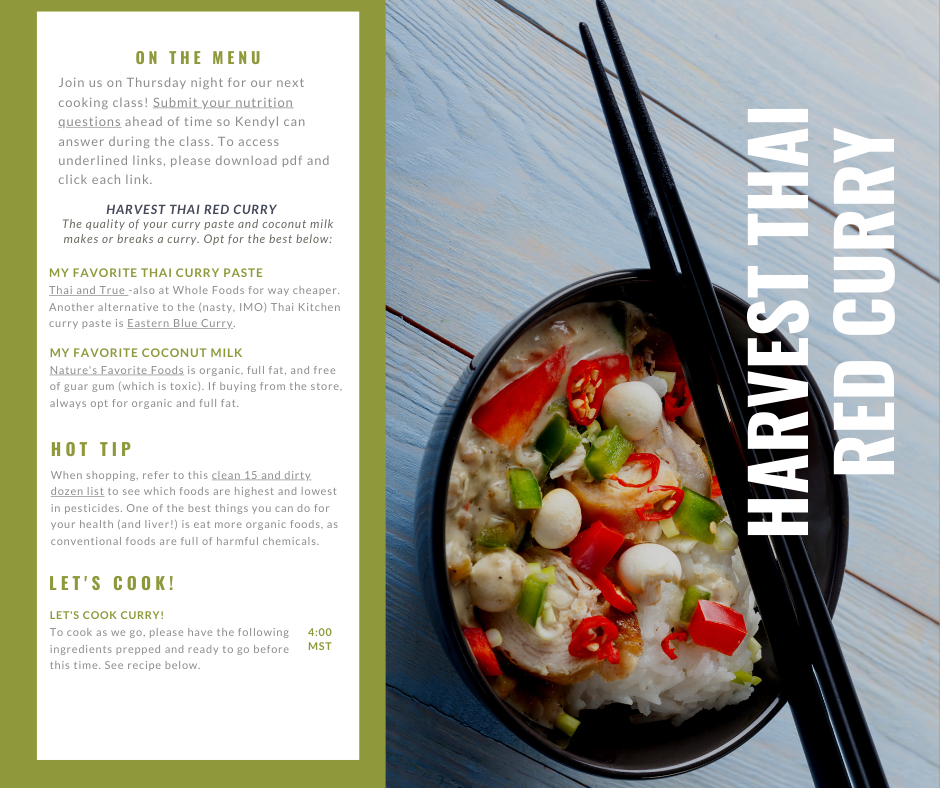 Power Coins are another way we celebrate sucess together. The winners are completely employee nominated for going above and beyond, knowing their stuff when it comes to Lender Toolkit's products, and true innovation and creating something new that enhances our company as a whole. Take a look at some of the coins we can win to celebrate our unique skills and accomplishments!