Our team is comprised of individuals with extensive Mortgage Lending background, and we are technology enthusiasts. With our vast knowledge of the industry, we are able to assist our clients become more efficient, improve and create new processes ,and stay compliant by effectively configuring and customizing the industry's premier lending platform Encompass®. We have the skills to effectively manage and direct Mortgage Technology initiatives of any size on time and in budget.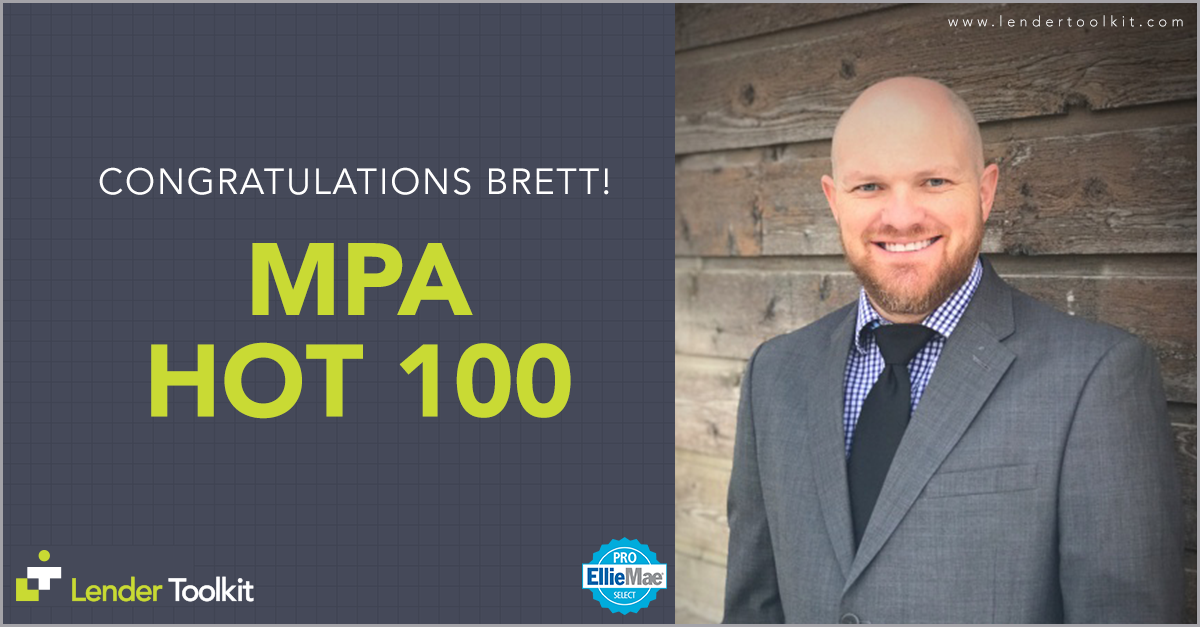 Lender Toolkit is proud of our own Brett Brumley for being named to Mortgage Professional America 2018 Top 100 List. Brett is honored to be included with such a prestigious group of individuals who are advancing the mortgage industry.
Working with Lender Toolkit was a great pleasure. Having been in the IT business for over 2 decades, I've had the opportunity to work with many different companies. Lender Toolkit was among the top in both professionalism and competence. I would not hesitate to engage them again.
Lender Toolkit was a wonderful addition to our Encompass implementation team. They were instrumental in creating effective business rules that helped us release within our 90 day timeframe. Brett and team have been very easy to work with and quick to respond with follow up questions that we have. As we enhance Encompass, Lender Toolkit is an excellent resource in giving us direction to best meet our needs while keeping best practices in mind.
Lender Toolkit has been an excellent resource for us in learning the ins and outs of Encompass. They are knowledgeable, energetic, and organized. I would recommend Lender Toolkit to any business that is using the Encompass® platform.