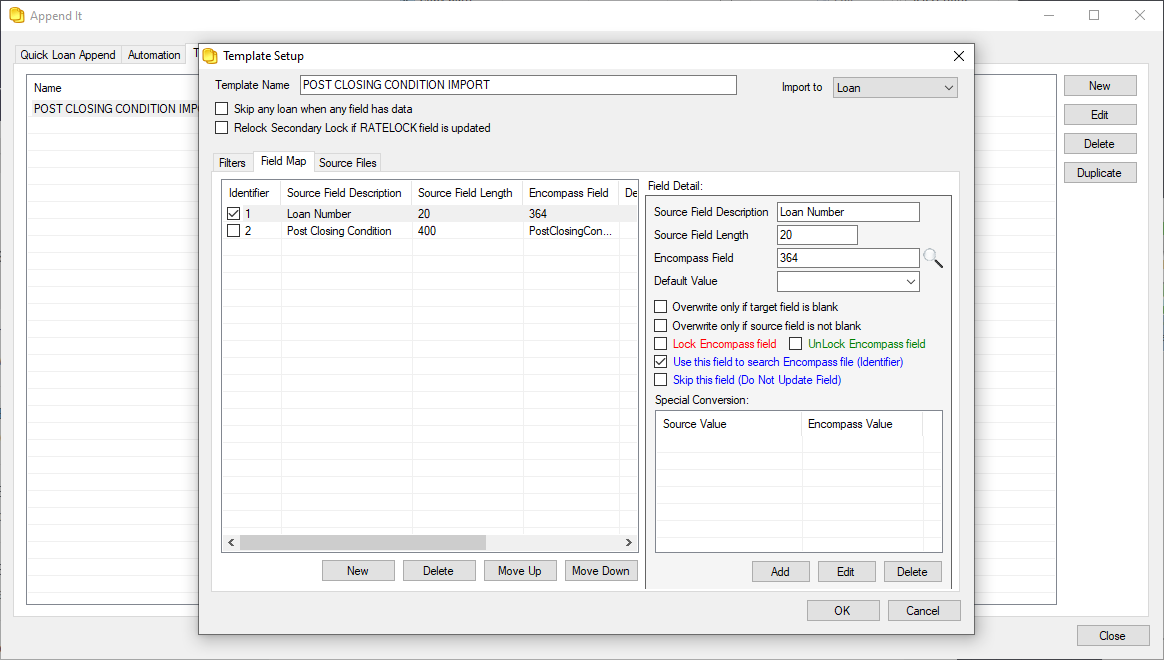 Challenge
Often Lenders find themselves needing to process thousands of points of data at once into their loans, but there isn't a fast and easy way built into Encompass to do this. Many times it requires dedicating tens or even hundreds of hours to manually enter data into loans. This can be expensive, mind-numbing, and inefficient.
Solution
AppendIt X is a powerful tool in Lender Toolkit's Toolshed suite that enables users to import loan data from a csv file into any number of loans automatically. It comes built with features for defining templates for repeated imports. It can also run on a scheduled basis reading a specific file on a server or computer's hard drive.
Value
When it comes to data management, lenders know that manual data entry can often result in typos and can be very time consuming. With AppendIt X, importing loan data doesn't have to be time consuming or error-prone.