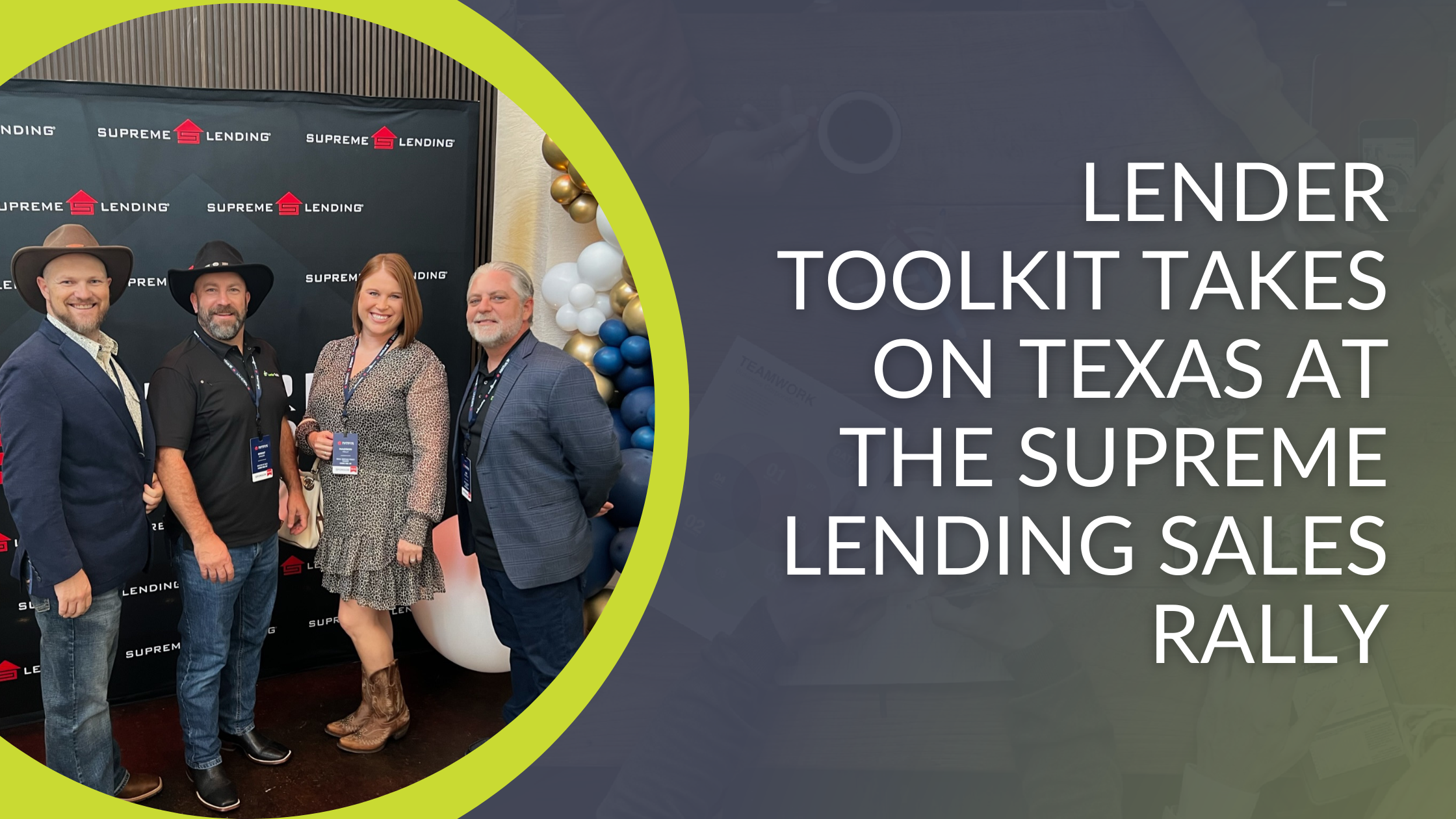 We are excited to share that we had a great time at the Supreme Sales Rally at the Gaylord Grand Texan resort last week. We were honored to be invited by Supreme Lending, one of our valued clients, to showcase how their new Supreme Underwriting Engine (S.U.E) is powered by our product, AI Underwriter™.
AI Underwriter is a revolutionary tool that leverages artificial intelligence and machine learning to automate and streamline the underwriting process for mortgage loans.
When talking to Supreme's sales team, we heard how S.U.E. Powered by AI Underwriter has transformed their business and improved their customer satisfaction. Here are some of the benefits they shared with us about S.U.E. Powered by AI Underwriter:
It eliminates surprises that delay closings. By using our AI Underwriter's advanced algorithms and data validation, S.U.E can identify and resolve any potential issues or discrepancies in the loan file before they become problems.
It creates consistent underwriting which allows sales to set proper expectations with partners and borrowers. By using our AI Underwriter's standardized rules and guidelines, S.U.E can ensure that every loan is underwritten with the same quality and accuracy, regardless of the underwriter's experience or workload.
It reduces unnecessary over conditioning that leads to poor borrower experiences. By using our AI Underwriter's intelligent reasoning and explanation capabilities, S.U.E can provide clear and concise reasons for each condition and avoid asking for irrelevant or redundant documents.
We are thrilled to see how S.U.E. Powered by AI Underwriter has helped Supreme Lending achieve higher efficiency, lower costs, and better outcomes for their customers. We look forward to continuing to support them and other lenders with our suite of Mortgage Automation as a Service™ (MaaS™) products.
If you are interested in learning more about how AI Underwriter can help you automate and optimize your underwriting process, schedule a demo below. We would love to hear from you and show you how our solutions are transforming the way our clients like Supreme Lending do business, and the mortgage industry as a whole.