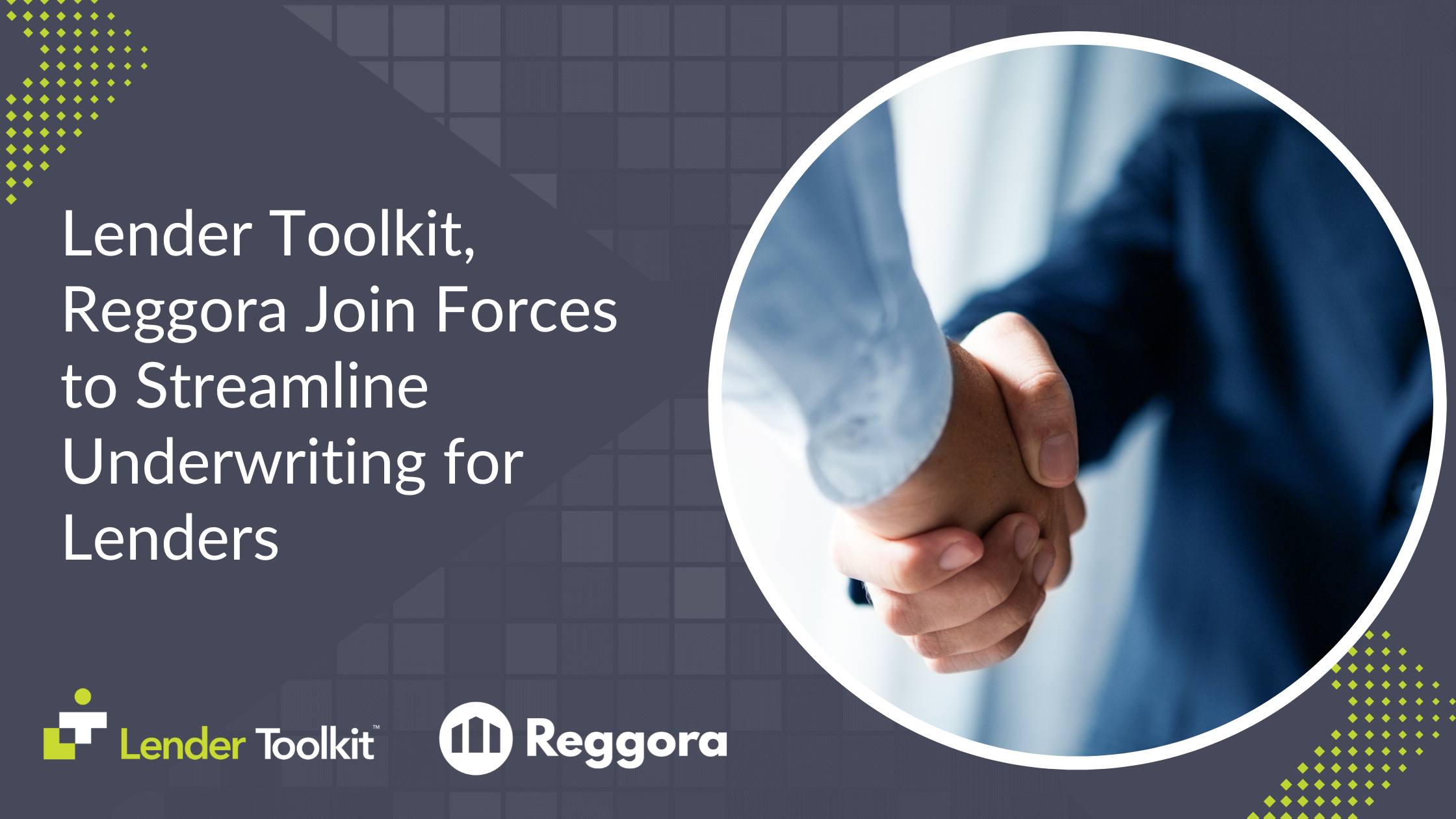 Lender Toolkit: The Mortgage Automation Experts
Lender Toolkit is a leading provider of automation-as-a-service and AI solutions for the mortgage industry. We help lenders optimize and streamline their workflows, reduce cycle times, and improve customer satisfaction.
One of our flagship products is the AI Underwriter™, a powerful tool that leverages artificial intelligence and machine learning to perform underwriting tasks in seconds. AI Underwriter™ can analyze loan data, documents, and guidelines, and provide automated decisions, conditions, and validations.
Reggora: The Leading Appraisal Technology Platform
Reggora is a modern appraisal technology platform that connects lenders, appraisers, and borrowers. They help lenders automate and manage their appraisal process from order to delivery.
Reggora's software allows lenders to order appraisals with a few clicks, track the progress of each order in real-time, communicate with appraisers and borrowers through a centralized platform, and receive completed appraisal reports faster and easier.
Reggora also ensures quality and compliance by using data-driven algorithms to assign appraisers based on performance, location, and availability, and by applying automated quality control checks on every appraisal report.
How Lender Toolkit and Reggora Streamline the Appraisal Review Process
Lender Toolkit and Reggora have integrated their platforms to provide a seamless solution for the appraisal review process. By combining Reggora's data-driven appraisal management with Lender Toolkit's AI Underwriter™, they can deliver faster, more accurate, and compliant appraisals for their clients.
This integration reduces appraisal turn times, lowers costs, improves quality and compliance, and enhances customer experience.
Learn More About Lender Toolkit and Reggora
Lender Toolkit is committed to providing revolutionary automation-as-a-service and AI solutions for the mortgage industry. We are always looking for ways to enhance our technology stack and deliver the best digital mortgage experience for our customers, partners, and employees.
To learn more about this integration, please read the press release here.
To learn more about Reggora's platform and features, please visit their website.
If you are interested in seeing how Lender Toolkit and Reggora can streamline your appraisal review process, please contact us today for a free demo. We are excited to work with you and help you achieve your mortgage lending goals.