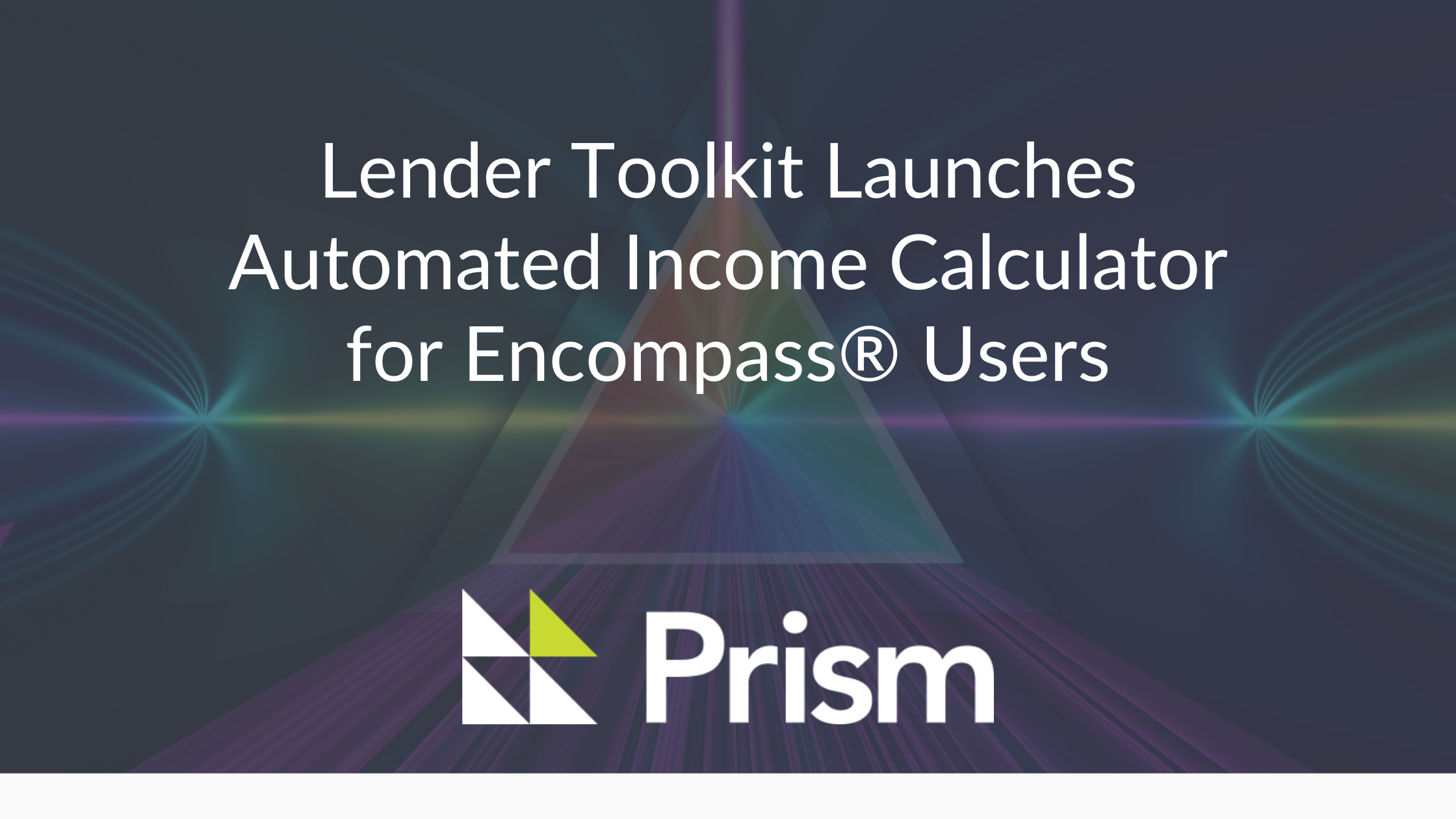 We are thrilled to launch Prism™, our company's latest innovation that streamlines the income calculation process for lenders, resulting in shortened cycle times and increased profitability. Prism integrates directly with Encompass® by ICE Mortgage Technology. It provides a simplified income automation workflow for all income types and includes built-in agency guidelines, optical character recognition (OCR) for income document data extraction, and a human-in-the-loop workflow to augment OCR technology.
Prism is integrated with AI Underwriter™, the mortgage industry's only automated system that can underwrite a loan in 90 seconds or less. AI Underwriter leverages the speed of AI to enhance the customer experience, increase margins, reduce operating expenses and streamline workflows. It also allows for customization of conditions based on the lender's needs. With the addition of Prism to AI Underwriter, a loan file can be underwritten at any point in the mortgage manufacturing process, allowing faster times to close while maintaining accuracy throughout the process.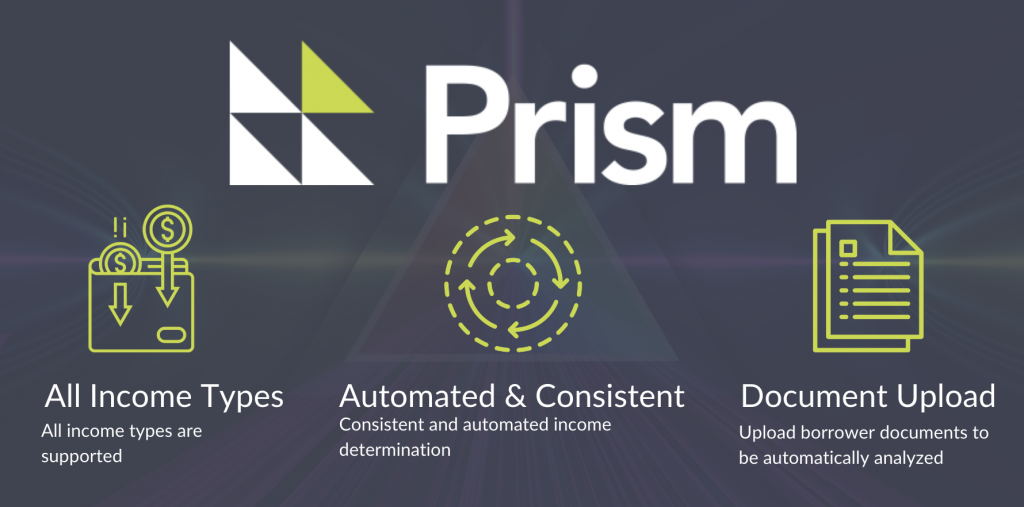 Prism provides an innovative workflow, supported by underwriting guidelines, and features an intuitive interface and secure integration to upload income documents. After capturing borrower and employer information, rental income from real estate owned (REO) properties and other income sources, Prism automatically syncs the results with the correct income fields in the borrower's Uniform Residential Loan Application (URLA) in Encompass®.
"At Lender Toolkit, we understand the challenges faced by mortgage lenders—particularly in today's market, where cutting costs while still providing excellent customer service is paramount," Brett Brumley, CEO of Lender Toolkit said. "By automating and streamlining the often-difficult process of calculating a borrower's income, Prism is a real game-changer."
If you have any questions or would like to learn more about Prism, AI Underwriter, or our other mortgage technology, contact us at sales@lendertoolkit.com.