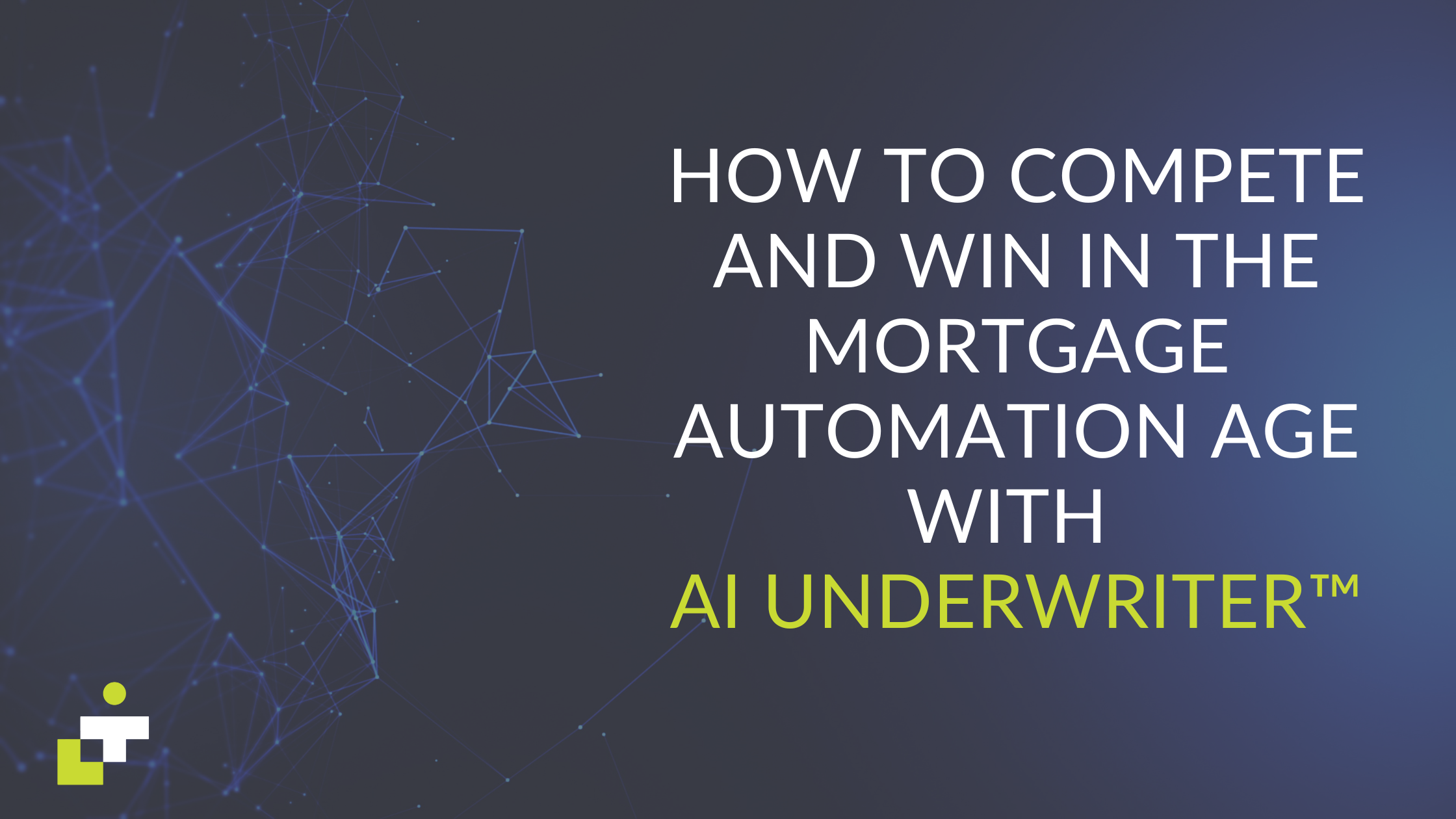 Streamline your mortgage process with Mortgage Automation as a Service (MaaS)™
Are you tired of the slow and tedious process of underwriting mortgage loans? Do you wish you could make faster and better decisions without sacrificing quality and compliance? If so, you need to check out AI Underwriter™, the most advanced and customizable automated mortgage underwriting platform in the industry.
AI Underwriter™, one of Lender Toolkit's most popular MaaS™ (Mortgage Automation as a Service) solutions, is more than just an automated underwriting system (AUS). It's a data integration platform, a decision engine, and a comprehensive stack of field-tested, pre-built conditions. It collects real-time data from your service providers, such as appraisal, credit, income, and asset data, and uses it to apply conditions to the loan. It also allows you to customize your own conditions based on your business rules and investor guidelines.
With AI Underwriter™, you can get one-touch loan decisions in 90 seconds or less. You can also eliminate errors and omissions, reduce manual tasks, and improve customer experience. AI Underwriter™ can help you streamline or automate various processes, such as data processing, loan origination, underwriting, documentation, marketing, and closing.
AI Underwriter™ is not only fast and accurate, but also safe and secure. It uses thousands of Decision Points™ to ensure that your loans are compliant with federal, state, and local regulations. It also protects your data with encryption and authentication protocols. You can trust AI Underwriter™ to deliver high-quality loan approvals at scale.
Don't just take our word for it. Listen to what the CEO of Synergy One Lending has to say about AI Underwriter™:
If you want to experience the benefits of AI Underwriter™ for yourself, schedule a demo today. You'll see how AI Underwriter™ can transform your mortgage lending process and help you compete and win in the mortgage automation age. Schedule your demo here, or reach out to us directly at sales@lendertoolkit.com and find out how you can get ahead with better technology.