Lender Toolkit is a remote company comprised of talent from all over the country. We've recently highlighted encompass admins and our director of sales, but today we wanted you to get to know one of our technical consultants.
Meet Cliff, a jack-of-all-trades, and someone we are so lucky to have on our team!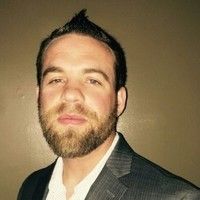 "I started in the industry by first getting my NMLS licensure and then began working for a local broker. It didn't take long for me to realize that I am actually a terrible salesman and would likely never cut it in the broker world. The experience gave me a great appreciation for the retail side of the industry and the hustle that those folks put in each day. It wasn't long thereafter until I wound up at a large credit union where I started as a temp doing "order-outs", things like ordering title, obtaining VOEs, chasing down documents, etc. That was my first introduction to the operations side of the industry and a place that felt much more like home.
From there I worked and was exposed to all facets of operations including working as a processor, then a loan officer (without the sales emphasis), processing team lead, project coordinator, operations manager, and Encompass admin. As my passions continued to lean towards development I later became an engineer and began applying cloud, DevOps, and data engineering principles towards Encompass. At Lender Toolkit, I am fortunate to be able to channel all of that experience in to these really exciting projects that often have a dynamic mix of operations, sales, and engineering.
I currently call Knoxville Tennessee home. My wife and I previously lived in Utah and then later relocated to Colorado (where I lived previously for a number of years). We had never actually been to Tennessee before and were searching for some where that would be a bit more affordable than Colorado. We had hoped for a more mild climate and plenty of opportunities for enjoying the water (boating, swimming, fishing, etc.). Of course with three kids, there were also things to consider like schools and community. We took a short trip out to Knoxville and ended up putting in an offer on the house we live in now while we were out. Knoxville has been fantastic! I personally love all the trees and find myself having a hard time thinking of ever leaving them. I would highly recommend anyone who has not visited to consider taking a vacation to the Great Smoky Mountains and stopping by Knoxville on the way. The Tennessee river runs right through downtown Knoxville where you will find some excellent grub, sights, and attractions. Pigeon Forge should definitely be another stopping point to catch a dinner show, visit Dollywood, ride a mountain coaster, or any number of other fun things it offers."
Cliff brings his talent and innovation to Lender Toolkit daily, and we couldn't be happier to have him on the team. He gives meaning to our company tagline, "The sharpest tools in the shed"!
Anyone else want to visit Knoxville after reading this? I know I do!