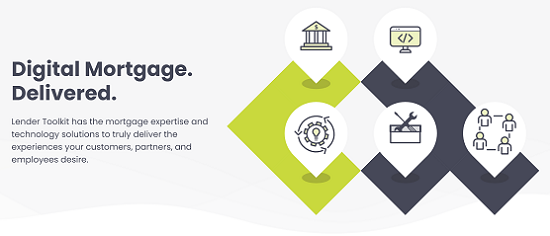 DIGITAL MORTGAGE – INTERNAL OR EXTERNAL FOCUS?
During a period of unprecedented mortgage volume, executives – along with their operations, compliance, and sales teams – are feeling the impact of inefficient mortgage processes. Both bank and non-bank lenders have struggled to balance growth, compliance, and human resources. Scalability issues have laid themselves bare over the last several months.
In 2016, Rocket Mortgage forever changed the mortgage industry. The promise of a digital mortgage captured everyone's imagination. Unfortunately, the promises of digital mortgage have not addressed the most pressing issues facing lenders: scalability and profitability. In fact, a comprehensive Stratmor survey, "Adoption of Digital Mortgage", reported the top three desired benefits were focused on the consumer. Increased borrower satisfaction, faster cycle times, and increased transparency were the top three perceived benefits. Meanwhile, bottom line impacting benefits such as faster purchase growth, reduced repurchase risk, and reduced commission were the bottom three perceived benefits.
The gold rush on digital mortgage with a focus on customer experience technology should be no surprise. The mortgage industry has historically been more focused on top-of-the-funnel management rather than the manufacturing process. This sales and marketing focus has also been illustrated with an explosion of customer relationship management (CRM) technologies in the industry. More than thirty CRM solutions have entered the market in the last four years. The lenders' strategies to drive down costs through improved customer experiences have been exposed during this period of overwhelming volume.
According to the J.D. Power 2019 U.S. Primary Mortgage Origination Satisfaction Study™, the focus on the consumer experience did improve customer satisfaction in 2018. However, when origination volume increased in the second quarter of 2019, customer satisfaction dropped significantly. "Mortgage originators have been consistently transforming their businesses by adding self-service technology tools and reducing customer-facing staff, but when put to the test by an unexpected surge in refinancing volume, this approach fell short of customer expectations," said John Cabell, Director of Wealth and Lending Intelligence at J.D. Power. "It is critical that originators get the balance right between tech and staffing to be able to deal with the swings in loan volume that can dramatically change from month to month." 1.
Another challenge facing lenders in this environment is declining margins. Despite production revenue per loan increasing 20% between 2012 and 2017, production costs have risen more quickly, going from just over $5,000 per loan in 2012 to more than $8,000 per loan in 2017, a 57% increase. This has been largely attributed to rising personnel costs (accounting for 70% of cost increases.)
By focusing on the customer experience to drive down acquisition costs and improve customer experience, while largely ignoring the underlying inefficiencies in loan manufacturing, lenders have exacerbated their problems.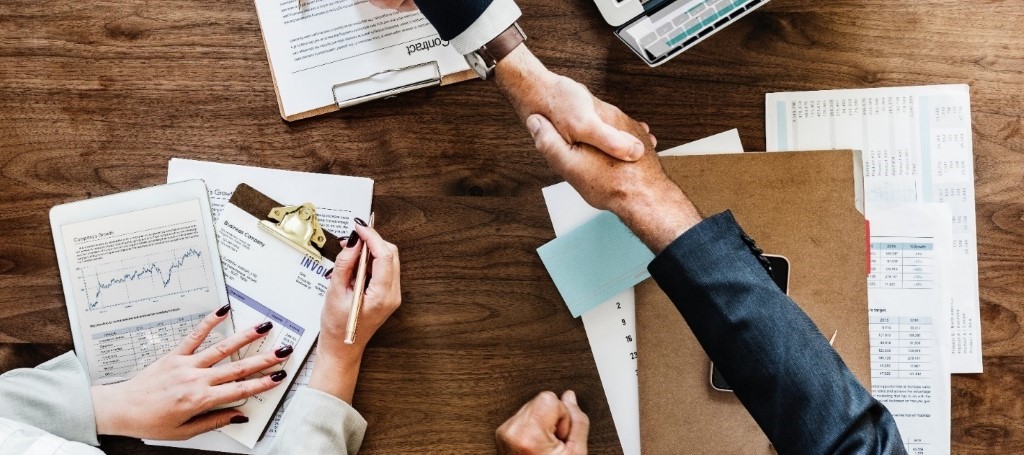 A DIGITAL FOCUS ON EFFICIENCY AND COMPLIANCE
While many lenders have focused their digital mortgage technology investment on the customer experience, others have invested in improving the manufacturing process. Mortgage 1 partnered with Lender Toolkit to develop software solutions that improve non sales activities such as delivering disclosures and underwriting loan files. Lender Toolkit's Disclosure Automation and Automated Underwriter solutions prioritized digitizing the processes and experiences for internal stakeholders: processors, compliance officers, underwriters, closers, funders, et al.
Focusing technology investment in key areas of the manufacturing process has led to increased profitability and scalability. The mortgage industry will continue to see large swings in volume based on macro-economic volatility. Winning lenders will invest in solutions that allow them to grow evenly, regardless of market conditions. Interestingly, improving the mortgage process and experience for internal stakeholders has led to an improvement in customer experience and acquisition costs for Mortgage 1. "Our customer-facing employees are able to focus their abilities on their highest and best use which is driving new loan applications and offering mutually gainful mortgage products. In a recent internal survey, our loan officers reported having 35% more time available for business development and providing a rich and personal customer experience," said Mark Workens, president of Mortgage One.
KEY FINDINGS
MORTGAGE 1 – DISCLOSURE MANAGEMENT
In 2017, Mortgage 1 originated approximately $1.1 billion in mortgage volume. Its disclosure desk required five full-time employees to manage disclosure activities. In 2020, Mortgage 1 has employed only one full- time employee and will originate approximately $2.3 billion. Staff reduction increased profitability but more importantly, Lender Toolkit's software improved the loan officer experience, the borrower experience, and improved lead pull through. Effectively, Lender Toolkit created a digital disclosure desk with 24/7 on-demand access for loan officers to deliver disclosures quickly and efficiently.
"We were audited by the State of Michigan last year. We had zero cures related to disclosures. Since implementing Lender Toolkit's disclosure automation our cures have dropped more than 60%. Not only that but we're able to deliver a superior employee and borrower experience", Mark Workens, CEO, Mortgage 1.
MORTGAGE 1 – UNDERWRITING PROCESS
Underwriting a loan file is one of the most important steps in the mortgage manufacturing process. Unfortunately, this process has colloquially coined the term "stare and compare" to describe the overly manual experience of staring at borrower documentation to determine accuracy and validity. Not only is the "stare and compare" approach to underwriting rife with opportunity to make mistakes, it also creates an environment of inconsistency. Inconsistency leads to inefficiency. Loan officers are incentivized to manipulate their submissions. Underwriters are forced to make judgement calls which can be time consuming and misaligned with Federal underwriting requirements like HMDA.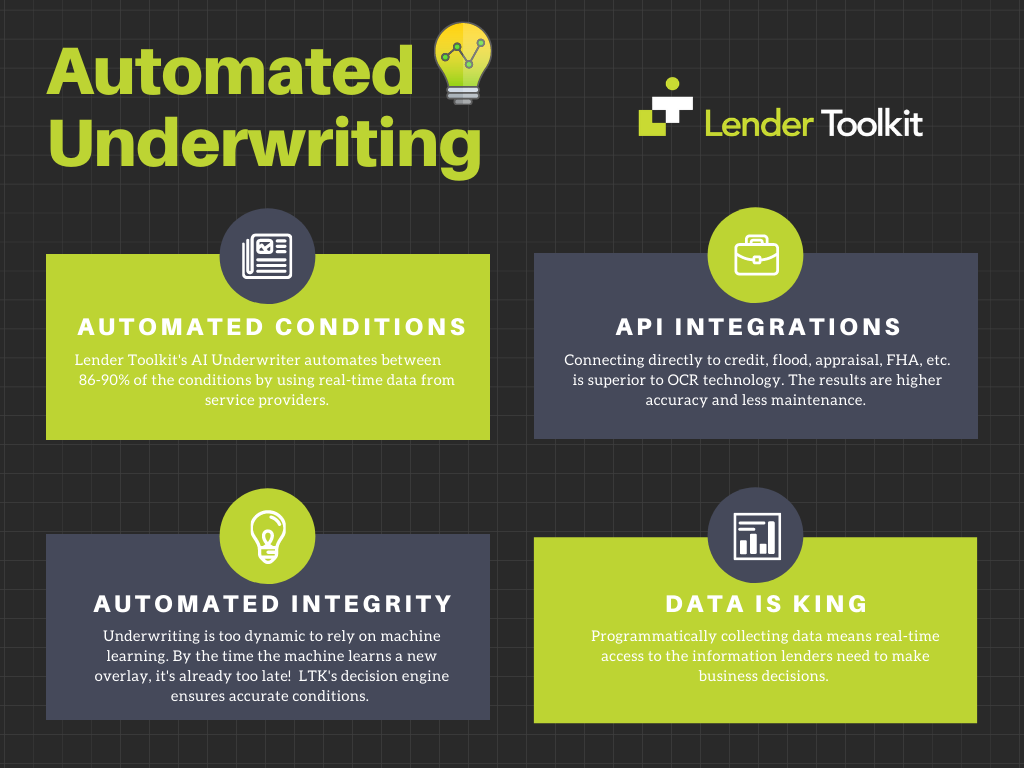 Mortgage 1's underwriter to funded loan ratio average 1 underwriter per 120 funded loans per month. Lender Toolkit surveyed 30 lenders ranging in size and product mix complexity. The average number of funded loans per month was 50% lower than Mortgage 1 at 60 loans. By leveraging credit, flood, FHA, and other data through API integrations Lender Toolkit's Underwriting solution offers read only conditions for processors which results in a more complete submission to Underwriting. Further, when the underwriting team reviews the file between 86-90% of the conditions have been automatically added.
CONCLUSION
Lenders have understandably chased the Rocket. With its ad in the 2016 Superbowl, Quicken put the entire industry on notice. The message was clear: implement technology to digitize mortgages or be left in the dust bins of the industry's history. Investment in customer facing technologies like Point of Sale (POS) and Customer Relationship Management (CRM) exploded. Over the last four years, lenders have scrambled to invest in these technologies without guiding principles. Improving the customer experience, increasing transparency, and increasing cycle times (for the borrower's benefit) are all noble endeavors. To what end though? If the goal was to increase origination volumes, then the lessons of history have been lost. Volumes will always be driven by macroeconomic factors. Without fixing their manufacturing process, lenders will continue to be plagued with staffing, compliance, and profitability issues regardless of market conditions.
Key Takeaways
Point of Sale solutions with a customer focus do not fix the underlying profitability and scalability issues.
Up and down staffing requirements to meet industry volume cycles put considerable pressure on mortgage executives.
Technology investments focused on improving the mortgage manufacturing process naturally increase employee productivity. This is particularly true with sales departments.
Hard costs, such as "cost to cures", are measurably impacted by automating processes that have historically been managed manually.
Loan production revenue includes origination fees, net secondary marketing income, net warehousing income, and other origination-related revenue. Fully-loaded loan production expense includes personnel expenses, occupancy and equipment and miscellaneous expenses for sales, fulfillment and post-closing activity. Also includes corporate allocations. Source: MBA