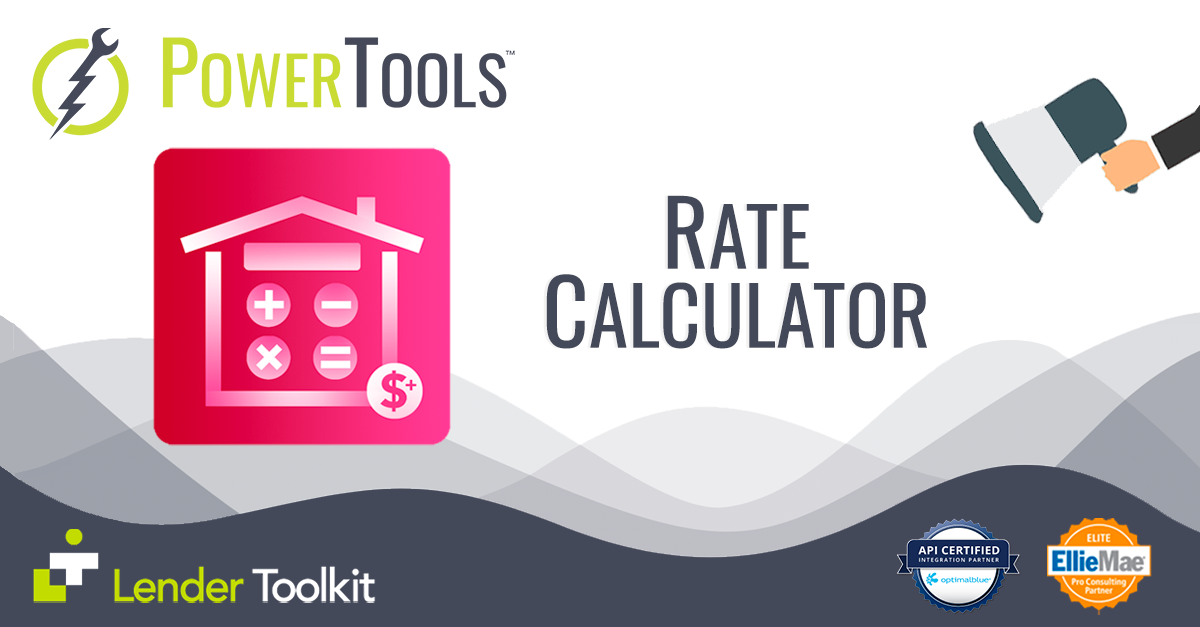 Lender Toolkit is excited to announce our latest release of the lead generating Rate Calculator platform – providing real-time program, rate, and fee information to consumers looking for a desktop or mobile, self-service loan shopping experience. Features and Functionality include:
Optimal Blue & EPPS real-time integration of Programs and Rates!
LodeStar real-time integration of Fees (with Lender custom fees too)
Blend & Simple Nexus real-time LOS integrations

Automated loan application creation, that seamlessly redirects consumers to complete their app.
Info is transferred safely & securely into the LOS to prevent duplicate data entry
Fast, Simple, and Easy… gets you more leads!

Rate Calculator now supports "Cash Out" refinance options.
Loan Fees can be pushed to Encompass, as part of our Automated Disclosure Desk solution.
For more information contact sales@lendertoolkit.com.