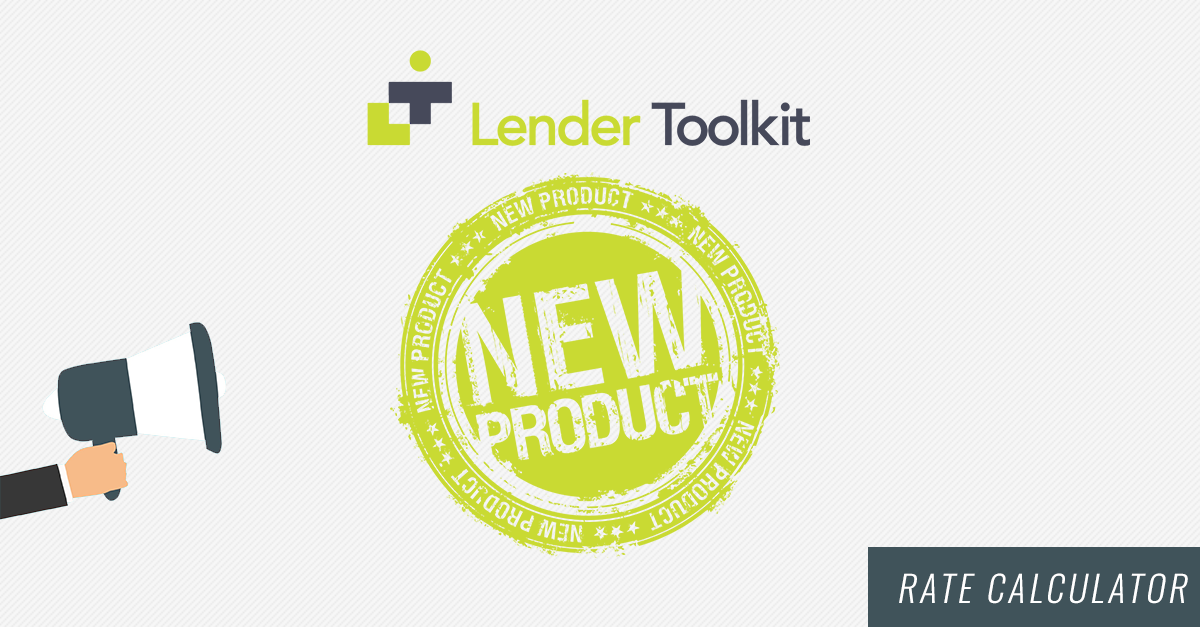 Lender Toolkit is excited announce our latest release of the Rate Calculator. For a overview of the Rate Calculator contact info@lendertoolkit.com
New Features and Functionality:
Excel Rate Sheets import for Lenders! Includes Programs, Rates & Fees.
UX enhancements for Lenders to configure custom rate calculator Brand and theme settings.
When consumers click "Apply Now" they can now be redirected to Blend to complete their Loan application.
Software version number is now exposed to Lenders for support purposes.
For more information contact info@lendertoolkit.com.