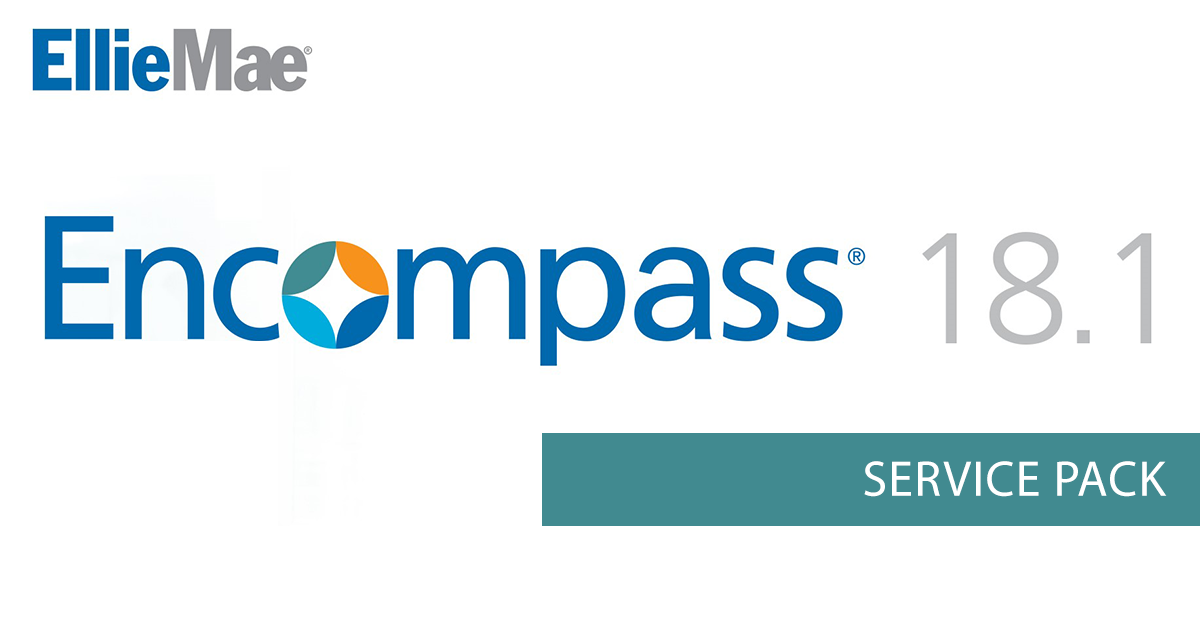 Ellie Mae® is pleased to release a server side Encompass® 18.1 Service Pack on Saturday, March 10 at 8:00pm Pacific Time.
This release includes various enhancements:
NMLS Mortgage Call Reports updates

Two new fields replace Property Type and Lien Status for new calculations

Additional Disclosure Information input form update

Enables users to record the number returned from a flood certificate

Updates to exclude asset-based income from HMDA reporting*

New field to comply with 2018 HMDA guidelines

And more!
*Please update your Reporting Database if you'd like to access the new HMDA fields for reporting purposes.
Important Note:
It is very strongly recommended that you apply the updates to the Encompass® client machines and the Encompass® Server provided in this release when they are made available to help ensure that the issues being addressed in this release are addressed completely (as some of these issues require both client-side and server-side updates) and that updates being applied to other products that may share data with Encompass® are in alignment with your Encompass® system