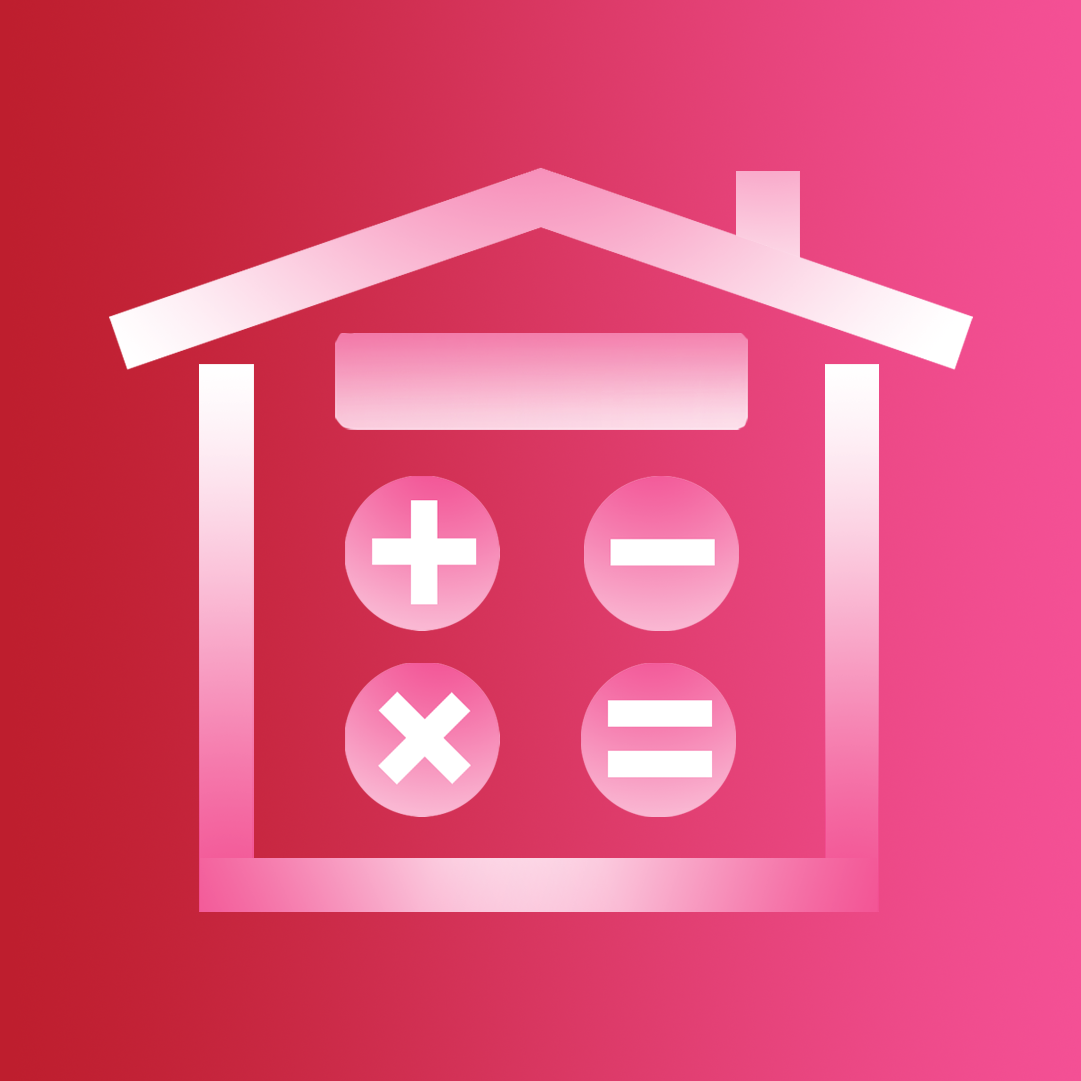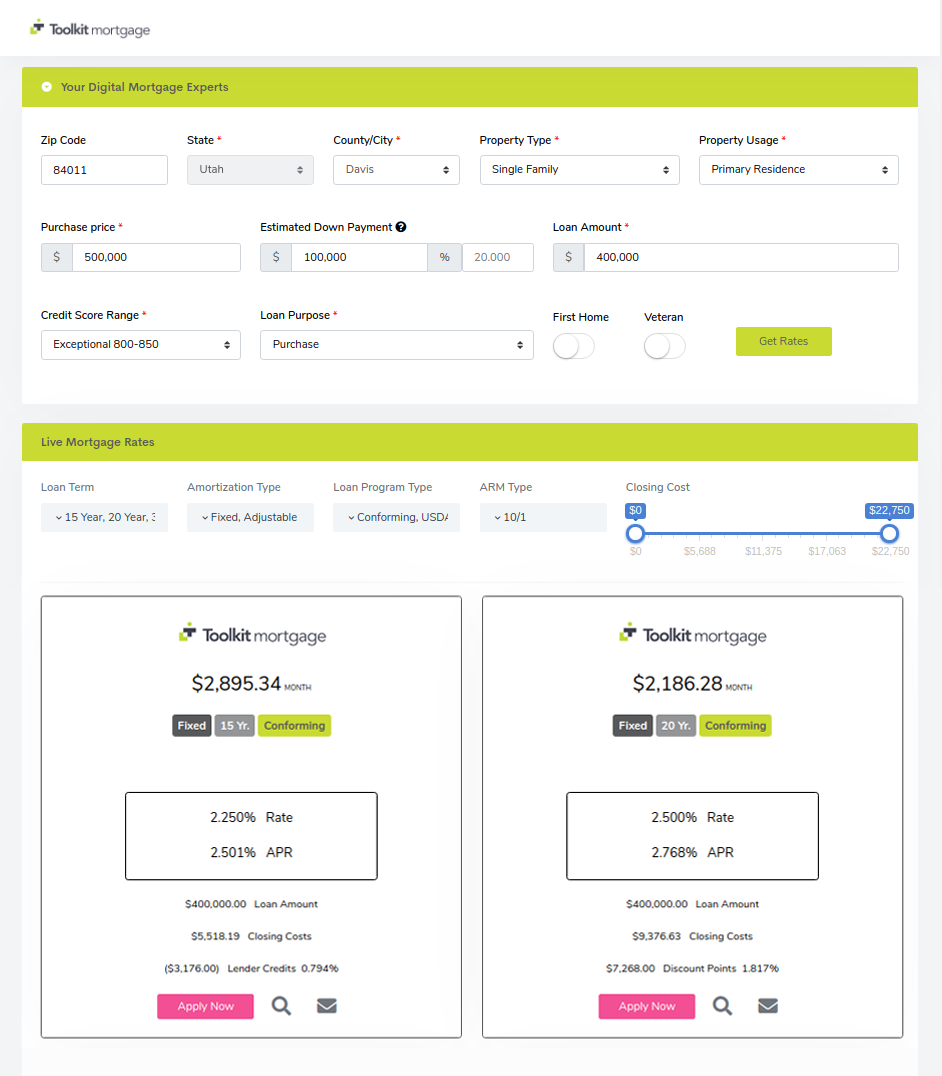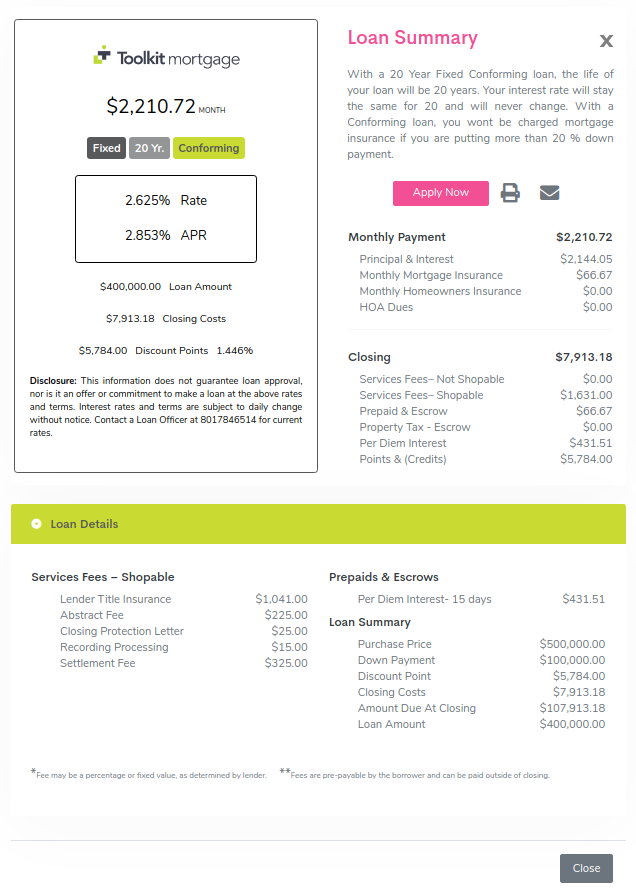 Challenge
Consumers want quick access to shop the very best loans you have to offer – but tailored to their needs, while providing the least amount of information as possible. Lender's want to present the latest most accurate rates to consumers in an automated way, with the greatest ability to capture the lead!
Solution
The Live Mortgage Calculator presents a fully configurable web component which can be integrated into your website – along with your brand image and custom colors! Consumers can easily search for loans, compare, and click "Apply Now" to be taken into your workflow. Ask us about options to pass consumers into Ellie Mae's Consumer Connect, Blend, or into your custom intake process.
With the Live Mortgage Calculator, you will have the ability to manage your Programs, Rate and Fees using our database. Or, the Live Mortgage Calculator can access your loans through online B2B services such as Ellie Mae's EPPS, Optimal Blue, or Closing Corp.
Value
The value of the Live Mortgage Calculator starts with seamlessly integrating loan offers into your consumer facing sites, and no longer having static information. Additionally, managing Programs, Rates and Fees, through automated services will save you time and money. Our administrative portal also provides access to logged business events, used for analyzing consumer interests, and measuring engagement in your programs, resulting in you optimizing you ROI.