Careers in Digital Mortgage
Innovation as a Team
Lender Toolkit is a team that shares a common vision for changing the mortgage industry. Our people are the true difference in who we are and the value we deliver to our customers.
At Lender Toolkit, we are passionate about innovating solutions to streamline the loan process, custom software our clients love to rely on, and that passion shines through in our people and culture, which is all about a collaborative and connected employee experience. It starts with connecting with ourselves to be our best professionally and personally.  We believe in our connection to the company as a solid, stable place to apply our talents, give our best efforts and innovate new technologies and services. Finally, it's about our connection to the industry– and our commitment as a global leader in Digital Mortgage.
We're always on the lookout for people who share our values of innovation, teamwork, wellness, and creating the highest tier of quality.  We are a workplace of the future, come see why we call the experience of working at LTK "seeing the view from the top!"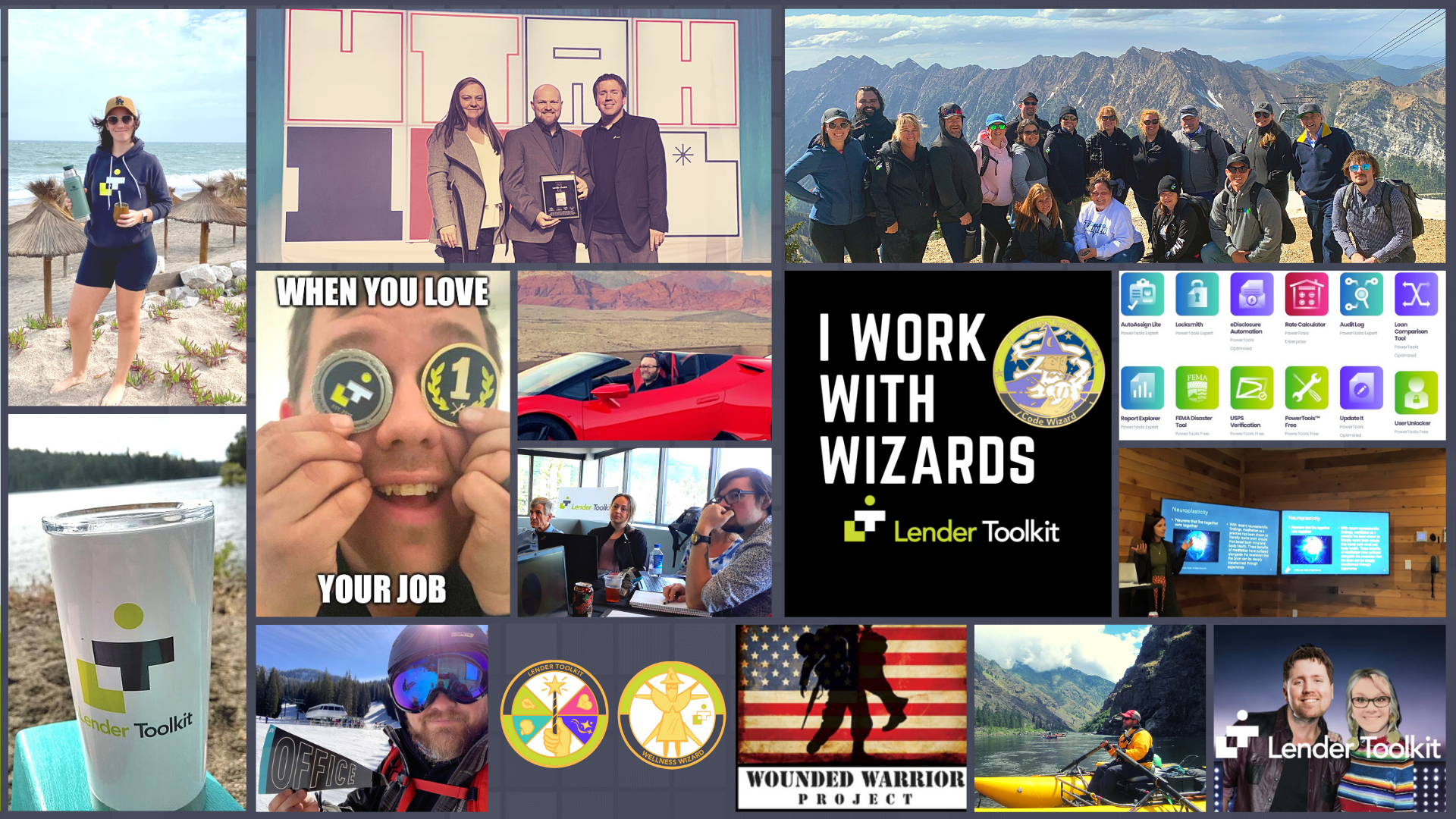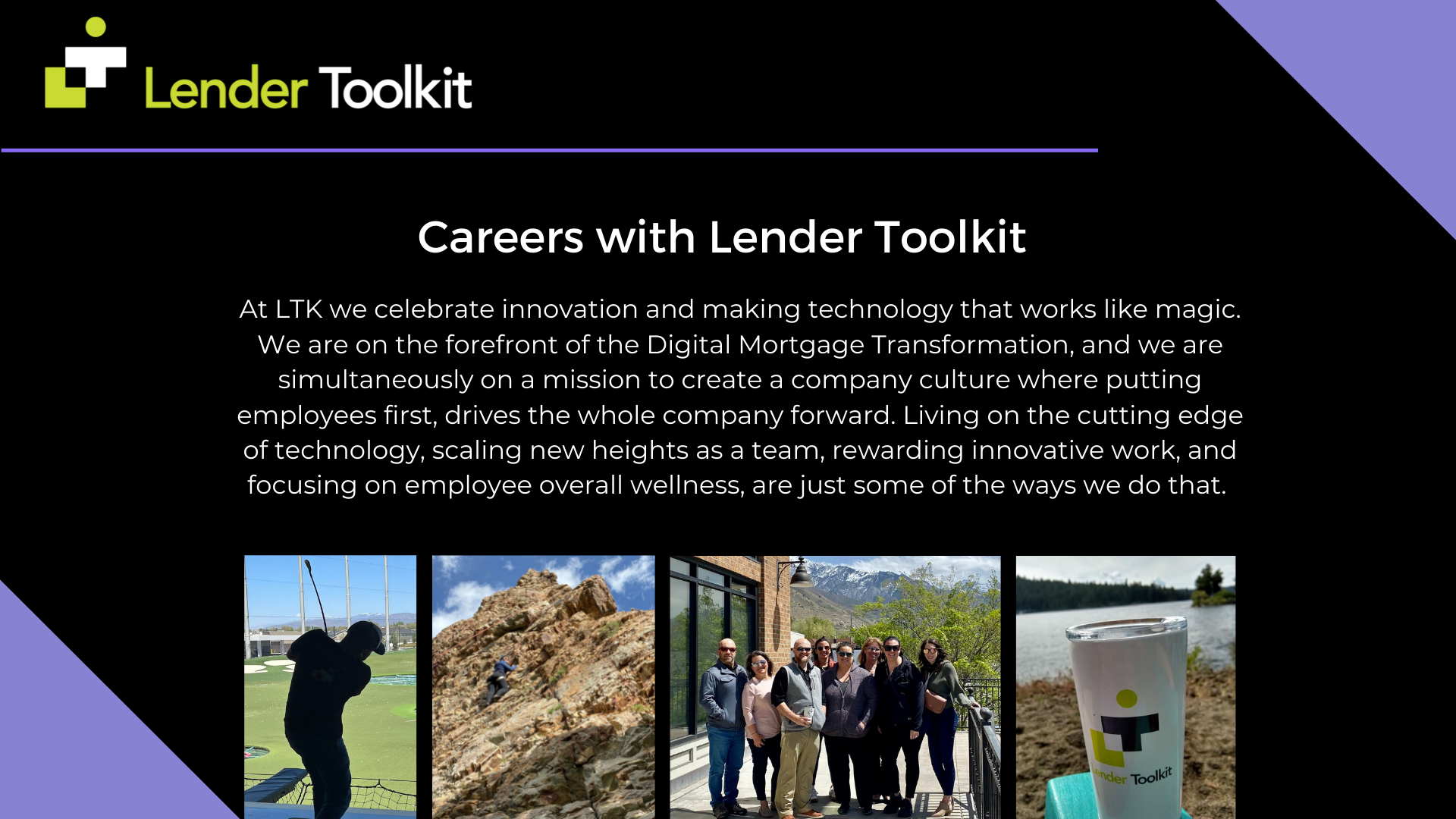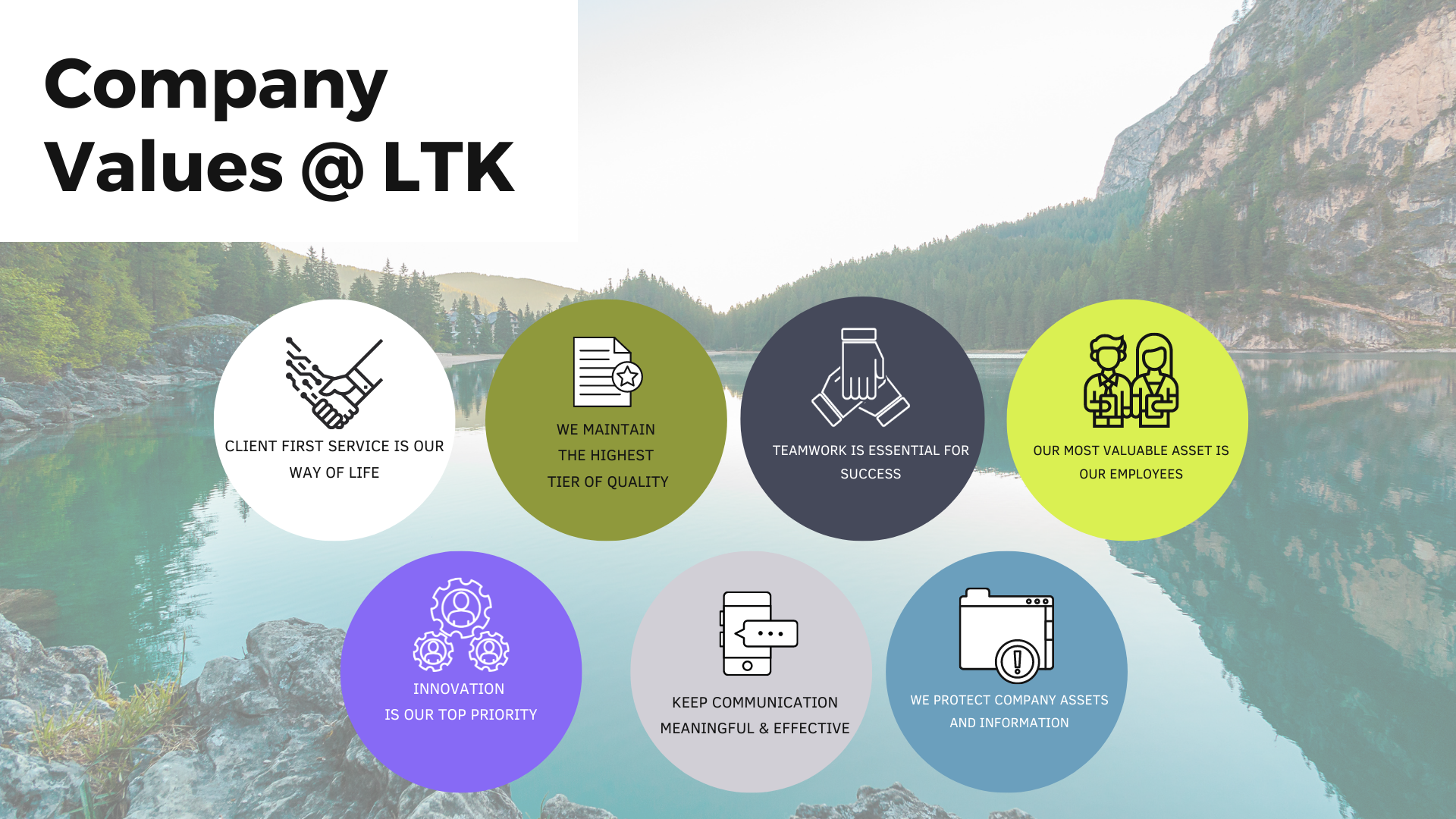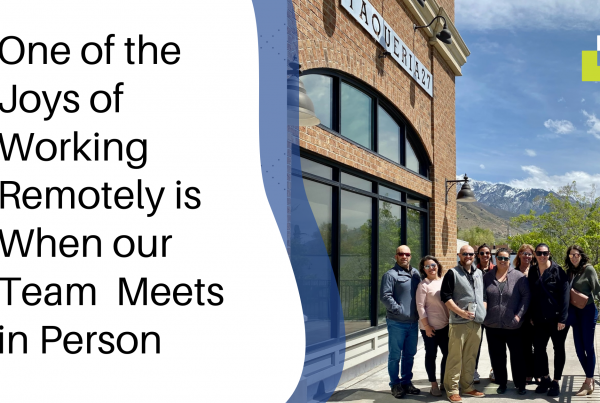 While we all love the perks of working remotely, it is always a delight to see one another in real life. You know, without the Zoom delays and screens.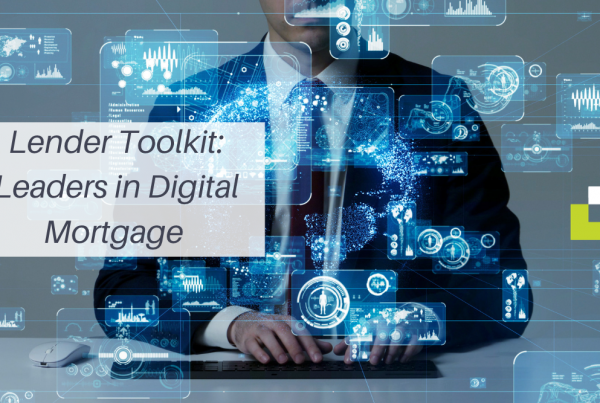 Digital Mortgage: Does the mortgage industry really need to implement tech?
Spring cleaning used to mean cleaning out the clutter and trips to the Goodwill, but at Lender Toolkit we tend to go above and beyond, and this season is no…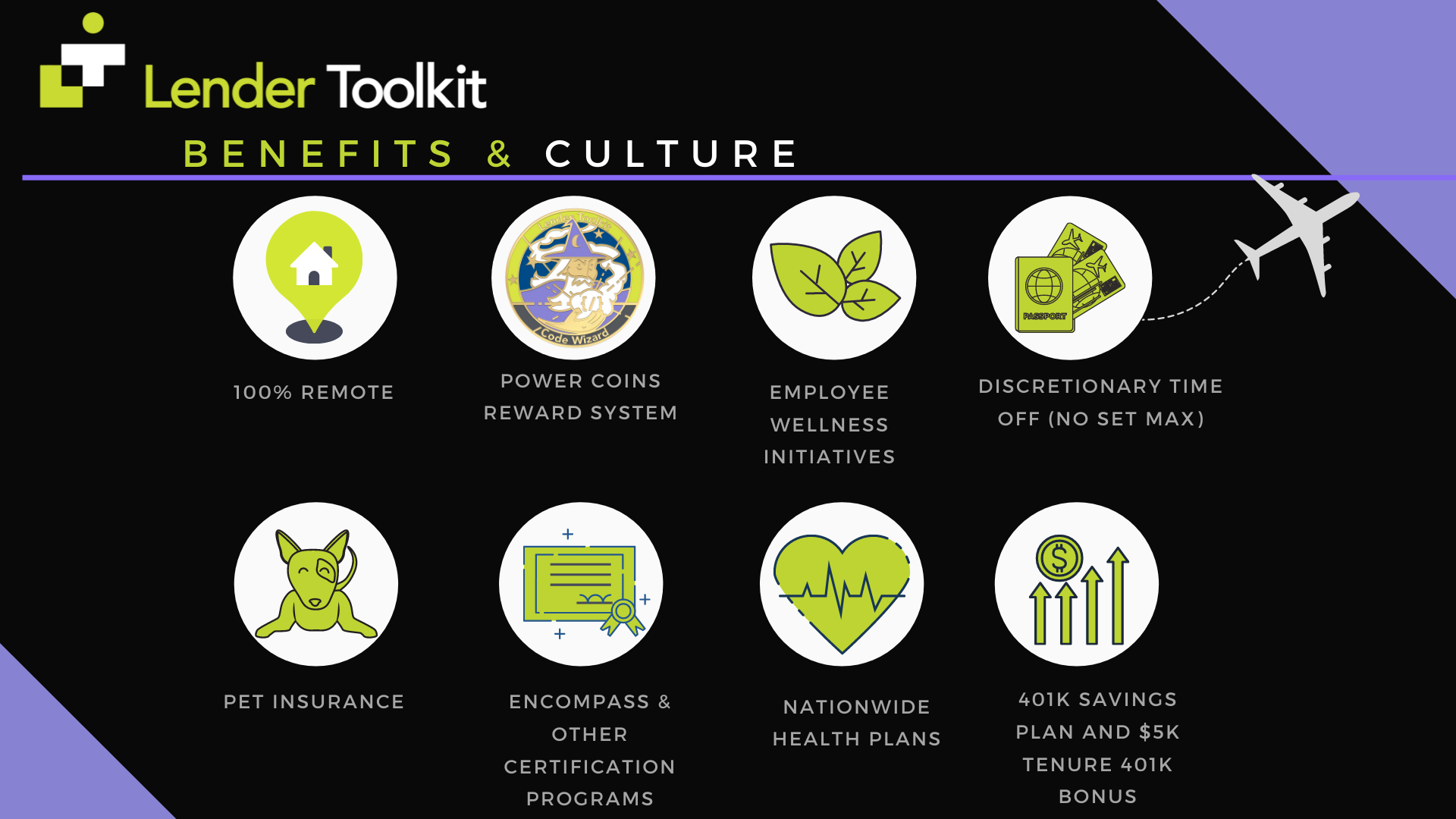 LTK has been a completely remote workforce since our inception. We stay connected virtually, offer various engagement opportunities, and meet in person for conferences, annual retreats, and more when we are safely able.
Our Power Coins reward system is an entirely peer- employees nominated system lining up achievements and corresponding prizes.  Code Wizard, Power Up, and Wellness Wizard are just some of the Challenge Coins in our reward system. Prizes range from dinners out to limo rides, and everything between. Earn Power Coins for everything from extra effort, to innovation, engagement participation, Wellness, and more!
LTK promotes a culture of Wellness, which we find especially important as a remote company. We believe that Mindfulness in one's day to day life includes their personal and professional habits, so we support our employee's journey as inidividuals and professionals. Interactive healthy cooking tutorials, bi-weekly guided meditations, group fitness challenges, and mindful management are just some of the ways we do that.
Discretionary Time Off allows freedom and flexibility, employees take time off as needed without a set maximum, or accrued amount of time that will run out. LTK observes 13 paid holidays and we also understand that taking time off as needed is invaluable.
The number of office pets grows every day, and we love celebrating them in every way! First, we do want to see your pet on the zoom call, and secondly we offer Pet Insurance, along with options for other voluntary benefits for things like car and home insurance, legal assistance plans, and more.
Q: "What if we invest in our employees and they leave?"
A: "What if we don't invest in our employees and they stay?"
We are the 'sharpest tools in the shed' and stay on top of our game by supporting employees who want to stay sharp.  We offer options to cover the expense of Encompass® certification or other beneficial credential.
As a fully remote company we are happy to employ from sea to shining sea! We offer Health, Dental, and Vision plans from a range of affordable, well known providers that vary state by state to ensure you have options for the best care in your area. We offer Short & Long Term Disability, Life insurance, FSA and HSA, Dependent Care Savings, and more!
While employees invest their time in our Company now, Lender Toolkit ensures we help you invest in your time later, with 401k plans and a $5000 contribution to celebrate employees reaching 5 years of tenure.