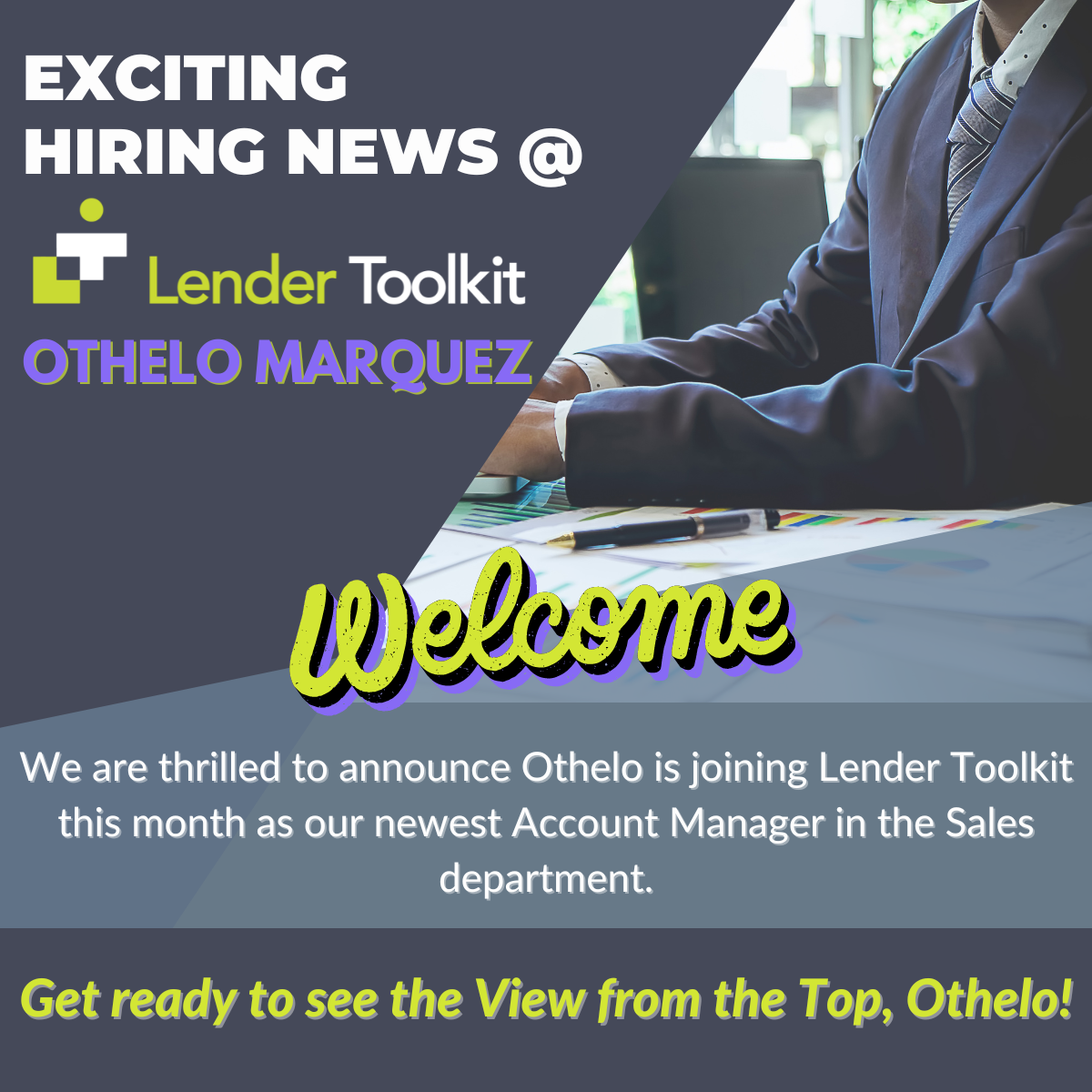 Lender Toolkit provides world class products and services and that means customer service is our way of life.  The introduction of AI Underwriter®, and our ever growing Power Tools® suite, means there is a need to create additional support for our clients.  Our continued focus on providing nothing less than exceptional, personalized customer experience to our users has led us to an exciting announcement. We are thrilled to introduce you to our newest Account Manager- Othelo Marquez.

Othelo joins LTK after around 15 years with ICE Mortgage Technologies (formerly known as Ellie Mae), a company we consider one of our most valued business relationships and long time industry partner. Othelo's reputation for being knowledgeable, efficient, professional preceeded him. Through the power of ongoing industry connections, and the almighty LinkedIn, we learned he was looking for his next career move and the rest is soon to be history. Othelo's background in customer success and account management with Encompass® users, combined with his familiarity with Lender Toolkit and our products will allow this addition to our sales department to create an incomparable resource both internally and externally. Our Sales Director, Brent Emler teamed up with our CEO Brett Brumley, and our HR Department have not only enjoyed having deeper discussions with Othelo, and sharing more about what makes Lender Toolkit a 'Great Place to Work'©, but are sure that our future visions for Lender Toolkit are one step closer, as we continue to grow the Sales Department and celebrate our newest software with the support our clients and customers have come to know and expect from LTK.
On behalf of the entire team, you're officially one of the "Sharpest Tools in the Shed"©. Welcome to Lender Toolkit, Othelo!