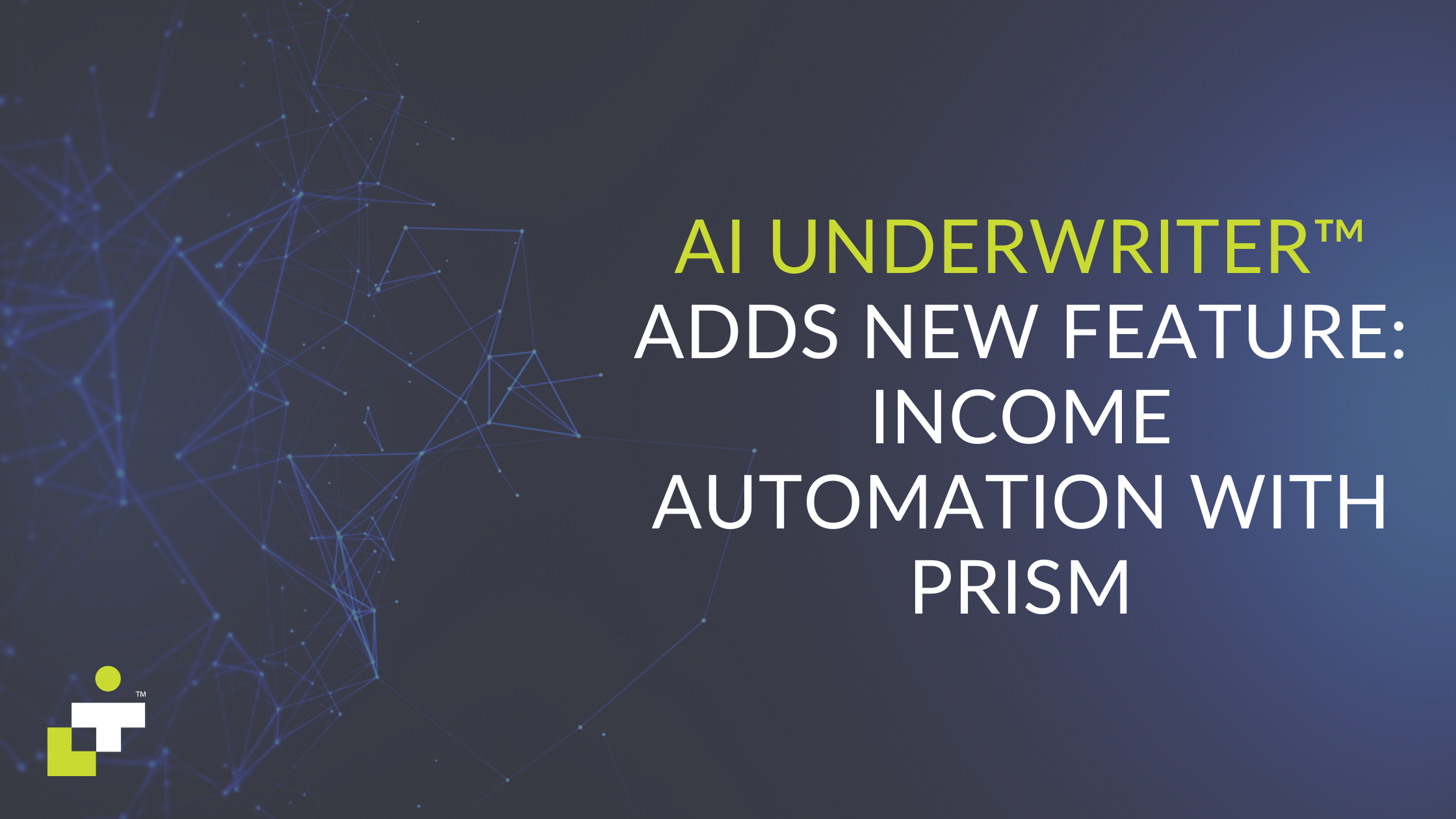 Just when you thought we couldn't make AI Underwriter™ any better, we did!
Lender Toolkit's AI Underwriter™ always offered a wide range of amazing capabilities that improved your mortgage manufacturing process. Now comes….

AI Underwriter™ capabilities include:
Loans underwritten in 90 seconds
90% reduction in manual conditions for underwriters
Upfront decisions means improved pipeline velocity, improved margins, and superior mortgage experiences
Condition Builder™ to give lenders control
Prism capabilities include:
Deep Encompass® integration
Integrated and consistent income analysis
Automated income calculations powered by product specific guidelines
To learn more about AI Underwriter™ and how it can help optimize your mortgage process, schedule a demo today!
An AI Underwriter™ Success Story:
Mortgage 1 was one of the pioneers of Lender Toolkit's AI Underwriter™, the only automated underwriting system that allows you to customize your conditions. Listen below to hear Mark Workens, the CEO of Mortgage 1 explain just how much AI Underwriter™ has improved his business bottom line:
---
Coming Up: Digital Mortgage Conference
Westgate Las Vegas Resort & Casino, NV
Going to the Digital Mortgage conference in Vegas next month? Come visit us at booth #423 or schedule an in-person AI Underwriter™ demo in our villa!