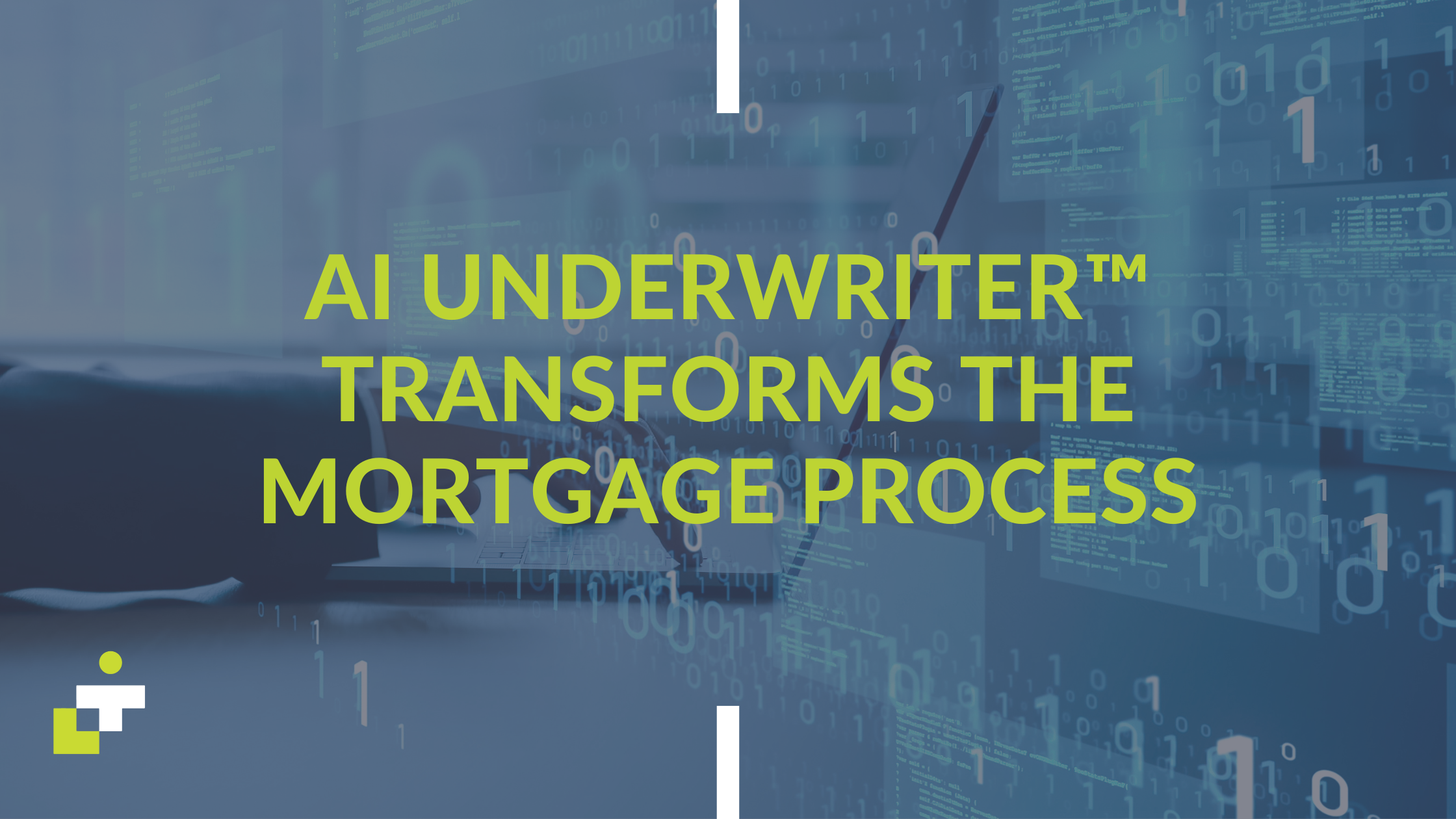 Traditionally loan officers and processors rely on educated guesswork during the origination process. AI Underwriter™ eliminates guesswork and delivers data driven upfront conditioning on a loan level that creates consistency in the mortgage manufacturing process from start to finish.

With AI Underwriter™:
Loan officers are more competitive without jeopardizing the company brand and profitability.
Processors can focus on only required documentation and requires less mortgage knowledge. Lowers human resource requirements.
Underwriters eliminate clerical work so it saves them time. Important details are not missed that lead to costly buybacks. Underwriters have more time to spend working on deals to find profitability.
Operations (processors, underwriting, closing, funding, et al.) is overall more efficient because the underwrite is standard. Instead of having multiple checkers checking the checkers the lender can rely on AIUW to always underwrite the loan the same way using the loan level data. Operation can eliminate repetitive underwriting errors by configuring AIUW to meet the ever-changing lending guidelines.
Secondary is able to make more profitable decisions and commitments because the loan is underwritten by rules and data, not humans. Rate lock and funding commitment periods are shortened, which leads to more profitability.

With AI Underwriter™, the manufacturing process is standardized, more secure, creates a more profitable loan, and uses loan specific data, which delivers a consistent underwrite up and down the manufacturing line.